August 24, 2016
Coming soon is the second in the new 'Choose Your Own Adventure' style fiction series featuring the Twelfth Doctor.
Earlier this year the first 'Choose The Future' book was released - Night of the Kraken. September sees the follow-up, Terror Moon. Order here.
The reader makes decisions for the Twelfth Doctor, tying in with his story from the newest series - in which he loses his companion and so has to make decisions alone.
Terror Moon comes from seasoned Who author Trevor Baxendale (author of a number of Doctor Who, The Sarah Jane Adventures and Torchwood novels and comics).
Check out the striking artwork and synopsis below.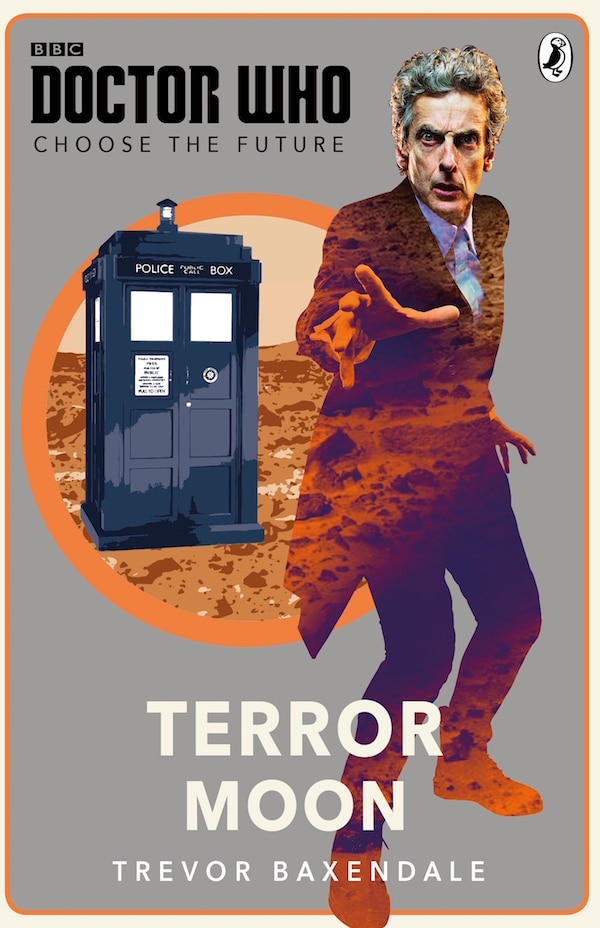 TERROR MOON by Trevor Baxendale
When one choice can lead to triumph or failure, life or death, glory or destruction - what will you choose?
In this brand new adventure, Terror Moon, the Twelfth Doctor travels to a far-off moon base, only to discover a monstrous, flesh-eating horror lying in wait...
With 'Choose the Future', YOU decide how, when, where and with whom the Doctor will fight to save the world! The fate of the universe is in your hands . . .
Doctor Who: Choose The Future - Terror Moon is released on Sept 1, 2016. Order here.