March 05, 2017
In the latest issue of Doctor Who Magazine — issue 510 out this week, read all about it — showrunner Steven Moffat talks about meeting the actors who played the Doctor throughout the years.
EXCLUSIVE OFFER: Save over £30 on annual print subscription (UK)
In the regular DWM feature Ask Steven, the writer unveils his "Classic Doctor Meet Sheet" which reveals that he has met all but two of the actors to play the Time Lord; those being the First Doctor, William Hartnell, and the Second Doctor, Patrick Troughton.
Speaking about his encounter with Third Doctor actor Jon Pertwee, the Doctor Who boss said:
"He was incredibly nice, and signed a picture for me, and told how he'd loved doing Doctor Who, and would always miss it. I said, with the tact that has never left me, 'Oh well, Tom Baker next!'"
Speaking of the Fourth Doctor, Steven queued up to meet Tom Baker in Glasgow in the 1970s (fans may be delighted to know that a very young David Tennant was also present). He recalls:
"'He handed me a Target Books badge, which I treasured for most of that week, and signed my copy of Planet of the Spiders, which I have to this day."
Moffat also fondly discusses meeting Doctors Five through Eight in his monthly column for Doctor Who Magazine. Issue 510 also includes tributes to the late actor, Sir John Hurt, known to Who fans as the War Doctor.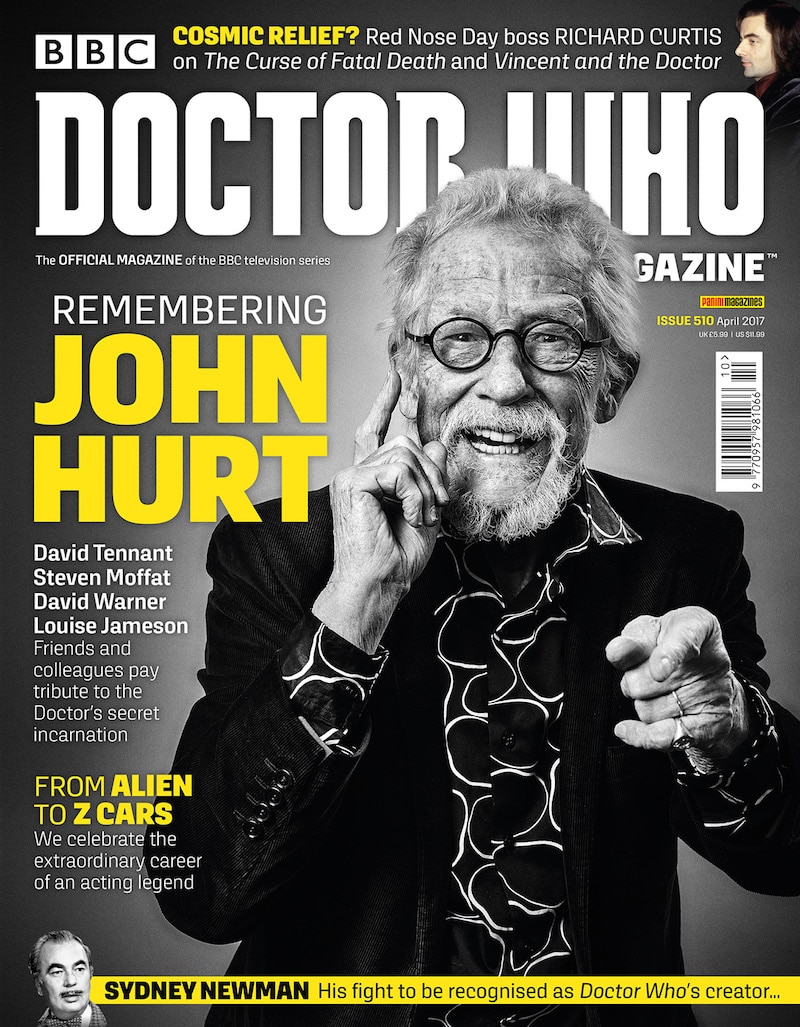 DWM 510 is on sale from March 9, 2017