November 08, 2016
The latest issue of Doctor Who Adventures is available in the UK now and comes with all the usual features and a FREE set of Doctor Who playing cards!
Check out the details and artwork below.
ROYAL WEDDING
Andrew Cartmel and Russ Leach take us to Dacea to see the fabled snow orchids where the Doctor and Jata end up gate-crashing a Royal Wedding. Can they save the blushing bride from the clutches of the pirates who kidnap her? The perfect winter's tale!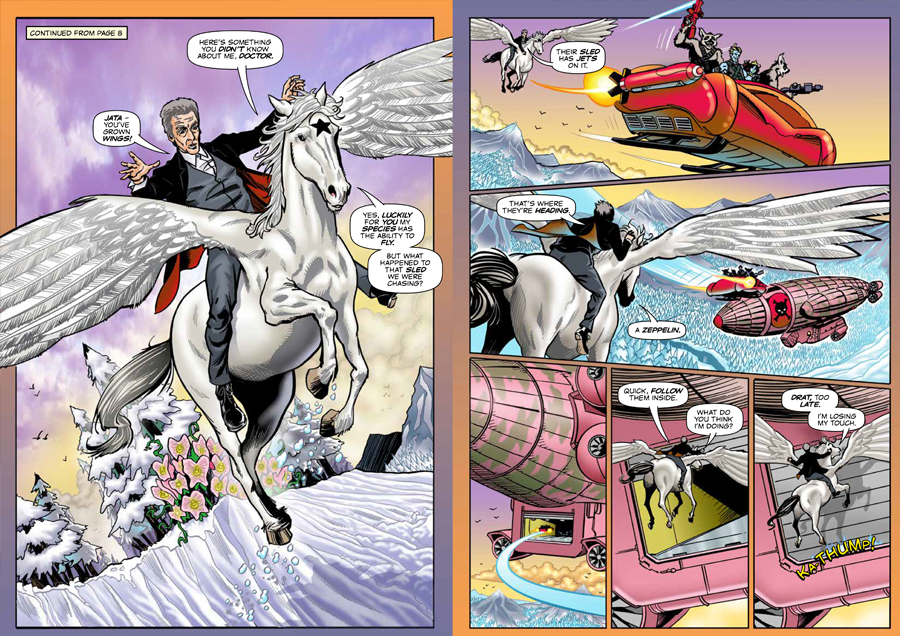 RIVER SONG'S CRAFT STUDIO
River Song shows you how to convert an old doll into a Weeping Angel!
UNIT ALIEN ARCHIVE
It's 50 years since the Cybermen first came to our screens and we celebrate by giving you the lowdown on the people of Mondas!
A-Z OF EVERYTHING!
Find out about the Haemovores, the Handbots, the Hath and King Hydroflax of the Final Cluster!
STRAX AND THE TIME SHARK!
Has Strax discovered a new planet?
THE PATERNOSTER GANG INVESTIGATES
The Paternoster Gang investigate the Howling on the Hills as we take you back in time to the Victorian Age!
This issue also comes with a FREE set of Doctor Who playing cards!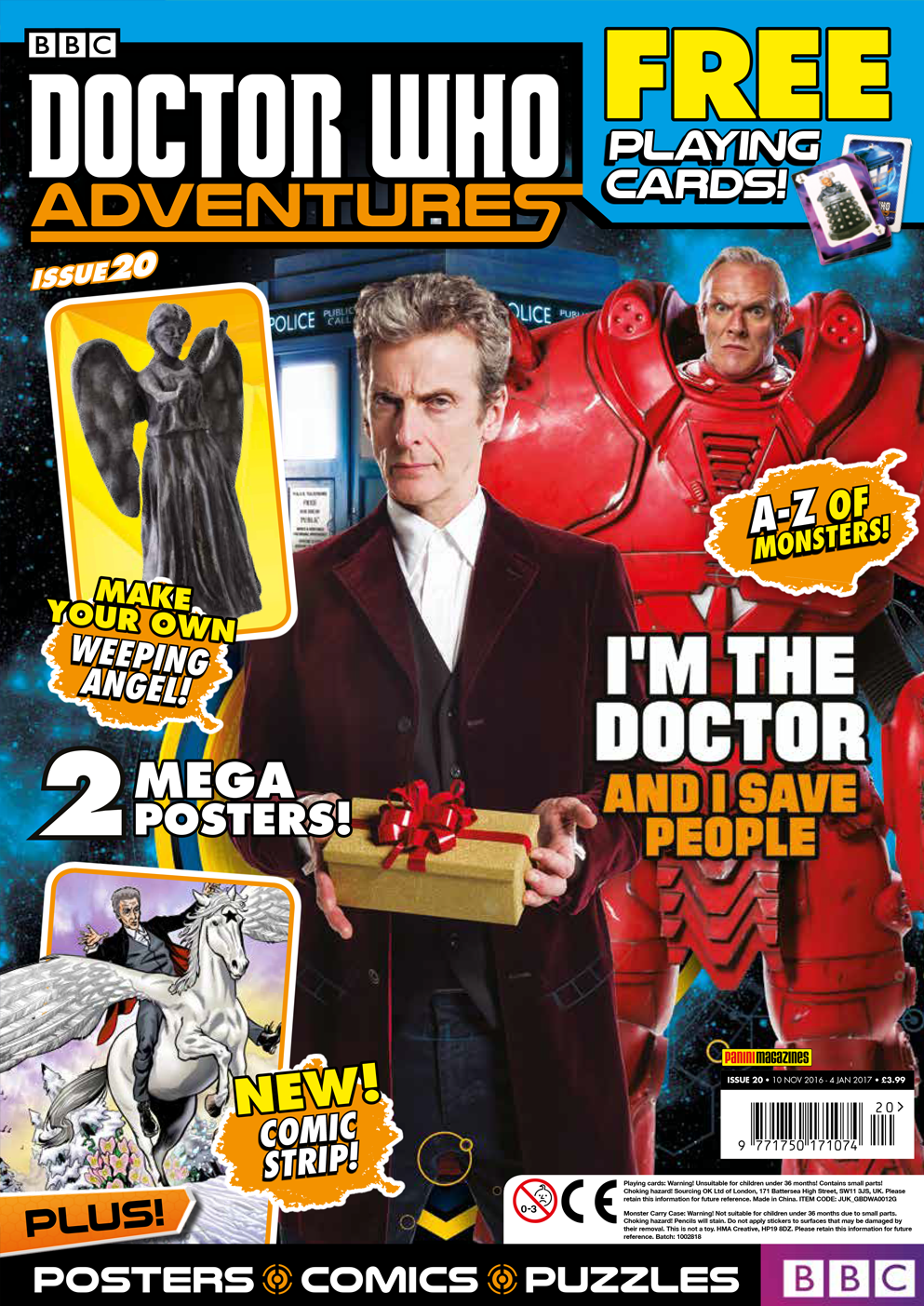 Doctor Who Adventures #20 is out now!