June 22, 2016
The latest issue of Doctor Who Adventures, the magazine for younger Who fans, is out now and not only does it come with the usual amazing features, it also comes with a free UNIT dress-up kit!
Check out all the details and cover art below.
GALLERY
Rik Hoskin, Russ Leach and John Burns bring you a cultured tale from Paris in 1909 when the Doctor visits an Art Gallery and finds himself trapped inside a painting!
ARTS & CULTURE
We take a look at some of the great artists and writers the Doctor has met on his travels!
TWISTED CONUNDRUMS
Help the Doctor solve a collection of brain-tingling puzzles!
HEAVY METAL
Can you help the Doctor avoid the clutches of his most feared enemies?
STRAX AND THE TIME SHARK!
Strax has a novel way of dealing with mice in the kitchen!
THE PATERNOSTER GANG INVESTIGATES
The Paternoster Gang investigate the Pneuman League in a Victorian tale from James Peaty.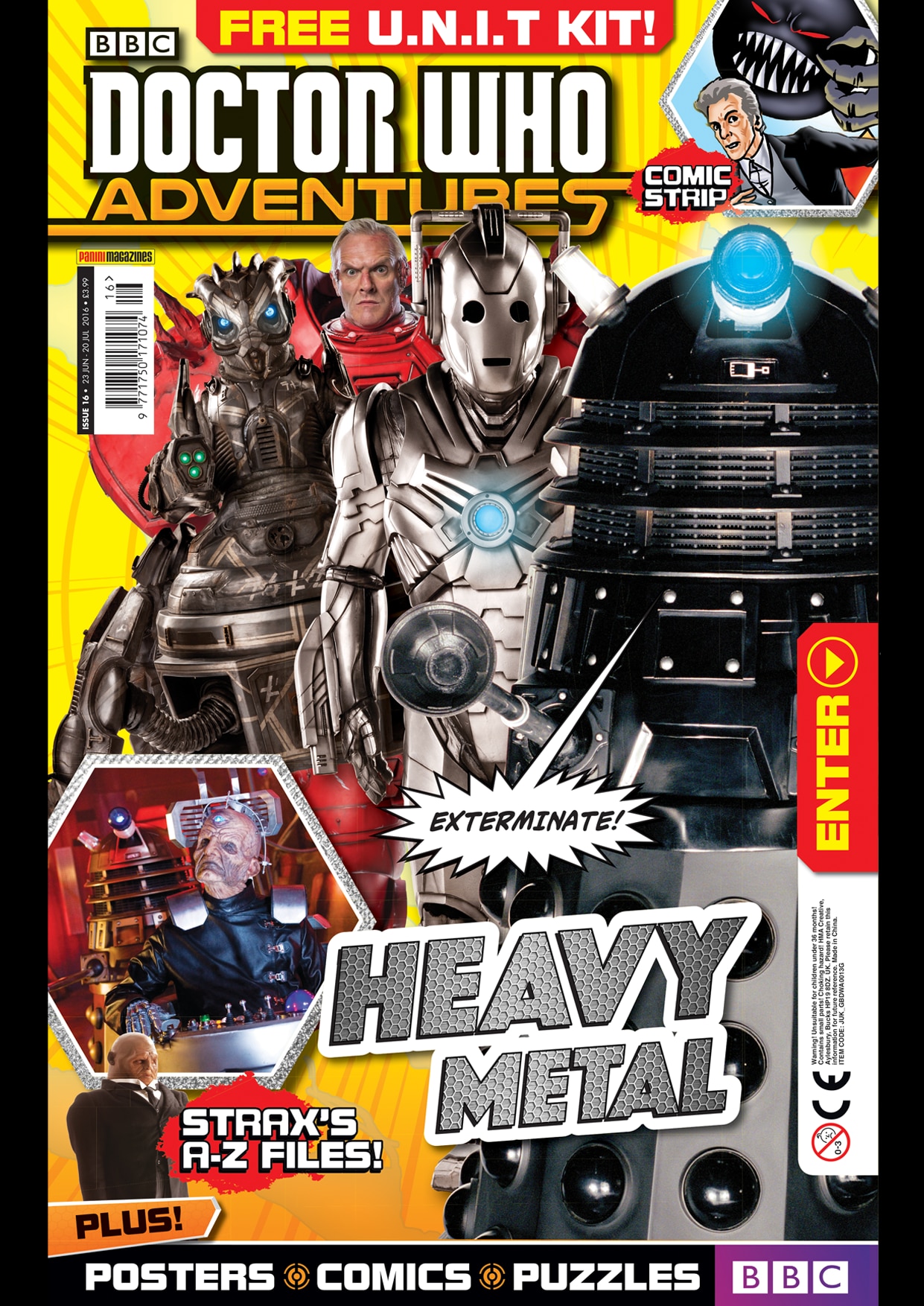 Doctor Who Adventures Issue 16 comes with a free UNIT dress up kit! On sale now in the UK, visit the website here for subscription details.