July 22, 2017
The title of this year's Doctor Who Christmas Special has just been revealed at the San Diego Comic-Con 2017 Doctor Who panel, it is called:
Twice Upon A Time
Check out our breakdown of the trailer here.
Peter Capaldi's final episode of Doctor Who will also feature Pearl Mackie as Bill Potts. Viewers will have to wait until Christmas to discover exactly how Bill, who will appear throughout the episode, makes her return.
See how Bill will look in the new picture below.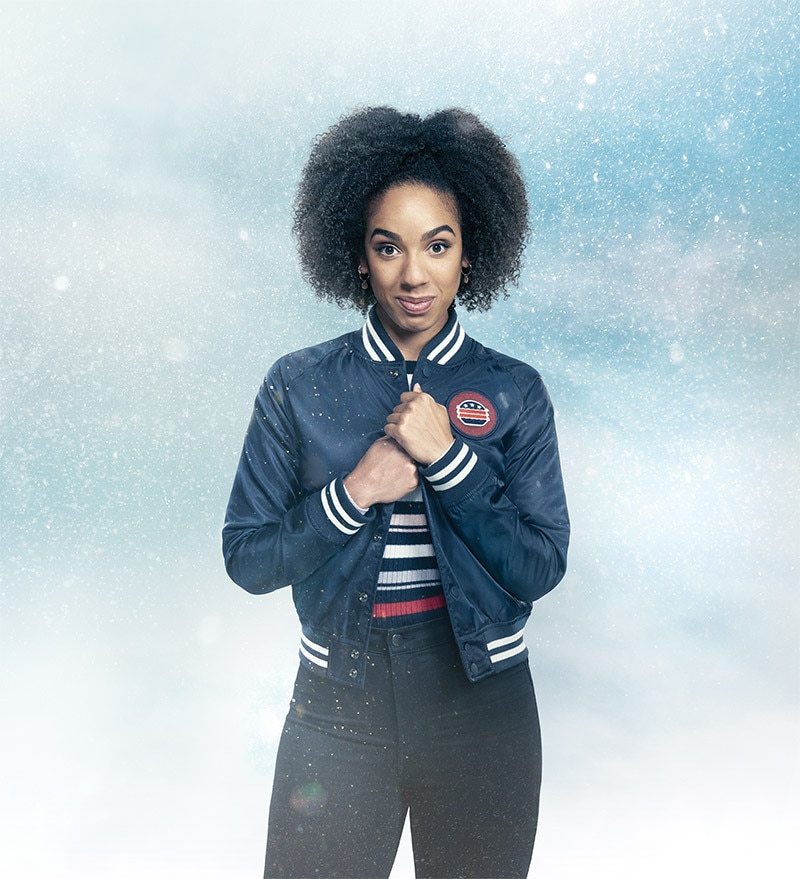 It was also revealed that the special will co-star Mark Gatiss in a guest role – as a World War One soldier, known so far only as 'The Captain'. Learn more about Mark's history with Doctor Who here.
As previously revealed in the closing moments of the 2017 series finale, the special will feature Peter Capaldi's current Doctor team up with the First Doctor, played by David Bradley.