December 11, 2016
Stocking Fillers
Christmas is fast approaching and you may be wondering what to buy for the Whovian in your life. OR you may be thinking about what to ask Santa for own presents!
Well, don't fear - we here at DoctorWho.TV will be providing you with a themed gift guide over the next few weeks to let you know about the very best Doctor Who merchandise out there.
Visit our Shop for more Doctor Who products in your area.
This week, we're looking at the best stocking fillers available for Whovians. Check them out below.
Christmas Dalek Tee
This awesome Dalek tee is the perfect pick for an understated party outfit. Crafted from a soft cotton blend, it's a great way to 'Exterminate!' those winter blues and spread some Christmas cheer throughout time and space.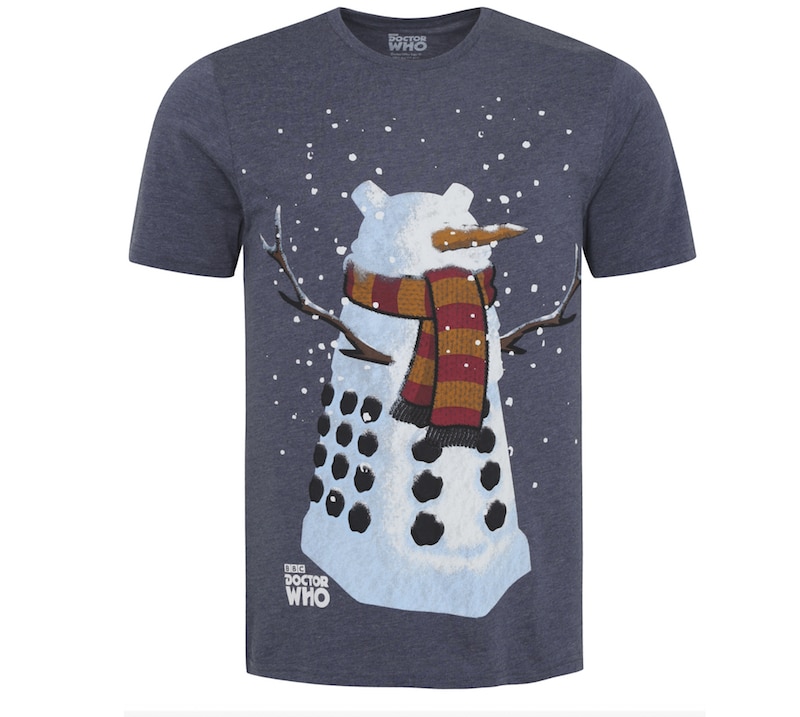 This official Doctor Who tee is short sleeve with a crew neck and is made of 50% Polyester / 50% Cotton.
Also available from ASDA in the UK, click .
PLEASE NOTE: This item ships to various international territories from the UK.
---
Gallifreyan Varsity Jackets
Do you dream of learning Gallifreyan and taking classes on everything from Cosmic Science to the Rassilon Era? This warm, hooded varsity jacket comes emblazoned with the Time Lord Academy's logo.
The women's hooded jacket comes in a deep TARDIS blue and the men's jacket comes in a rich burgundy. Both are 100% cotton.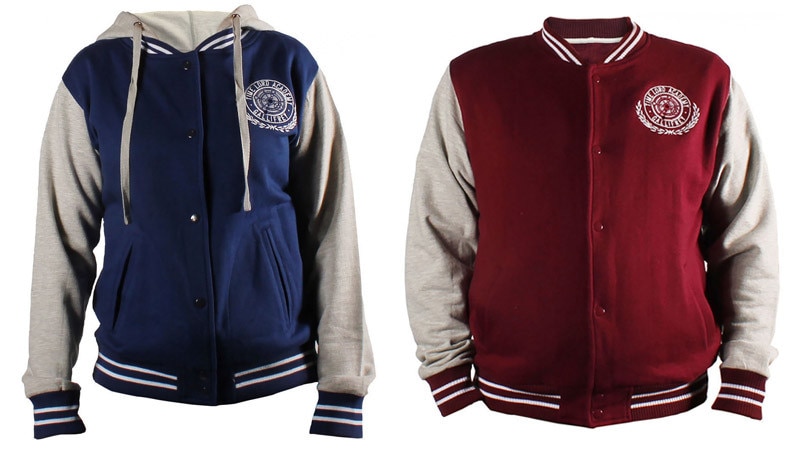 PLEASE NOTE: These items ship worldwide from the US
---
The Power of the Daleks DVD
To celebrate its 50th anniversary, the classic story starring Patrick Troughton as the Second Doctor has been animated for fans to enjoy once more. This missing six-part 1966 adventure also comes with a terrific set of DVD special features.
Read more about the DVD and its extras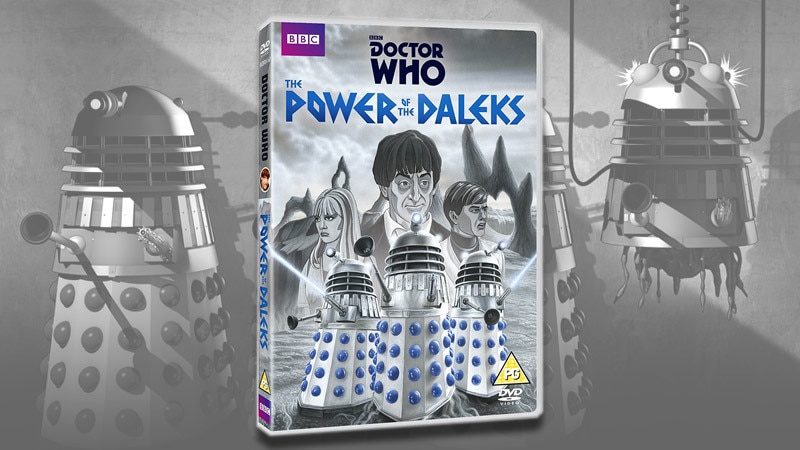 ---
Official 2017 Calendars
There are a number of brilliant Doctor Who calendars for next year and in a number of different styles and sizes. From the full size square calendars (30.5cm x 30.5cm), to mini calendars (17.8cm x 17.8cm), to desk top calendars and diaries, there's lots of ways to count off the days in 2017 in a Whovian fashion.

---
Misc.
Finally, here are the final collection of wonderful slices of Doctor Who merchandise, ranging from clothes to mugs to ice cubes!
Click on the links to buy and learn more about the products.