November 26, 2016
Christmas is fast approaching and you may be wondering what to buy for the Whovian in your life. OR you may be thinking about what to ask Santa for own presents!
Well, don't fear - we here at DoctorWho.TV have collected the very best Doctor Who merchandise out there.
Click on the links below to take you to the various sections.
Cosplays & Figurines
Twelfth Doctor's Sonic Screwdriver
This new toy version is a faithful recreation of the Twelfth Doctor's Sonic Screwdriver, which debuted in the Series Nine episode Hell Bent. This is the first Sonic Screwdriver toy to have four light modes and four sound effects.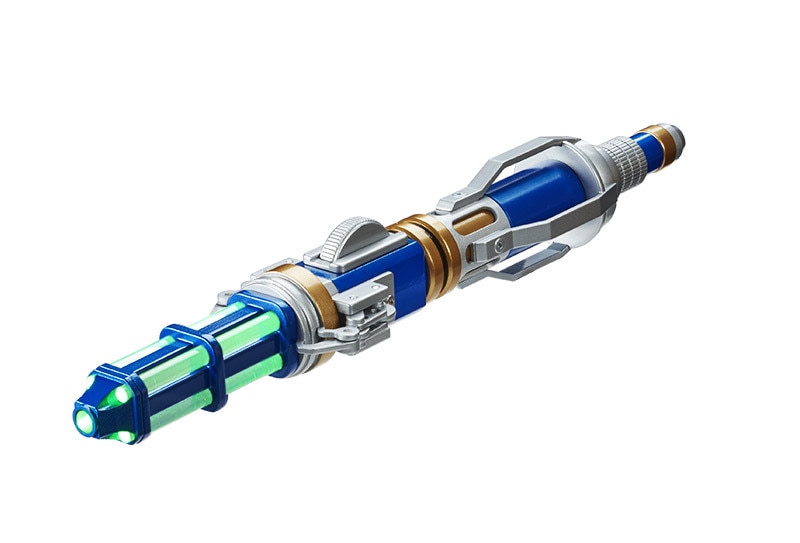 Cosplay Clothes
For over a decade, AbbyShot have been manufacturing clothing for the most hardcore of cosplayers. Exporting to over 53 countries around the world, AbbyShot have a global reputation for making the best screen-accurate clothing — a reputation earned by near-obsessive attention to the details of garment accuracy, quality and durability.
Their Doctor Who items include: the Twelfth Doctor's coat; Seventh Doctor's umbrella; Tenth Doctor's coat (with versions for females and also kids); bow ties, scarves, badges, and much more!
Visit the full AbbyShot Doctor Who range and purchase here.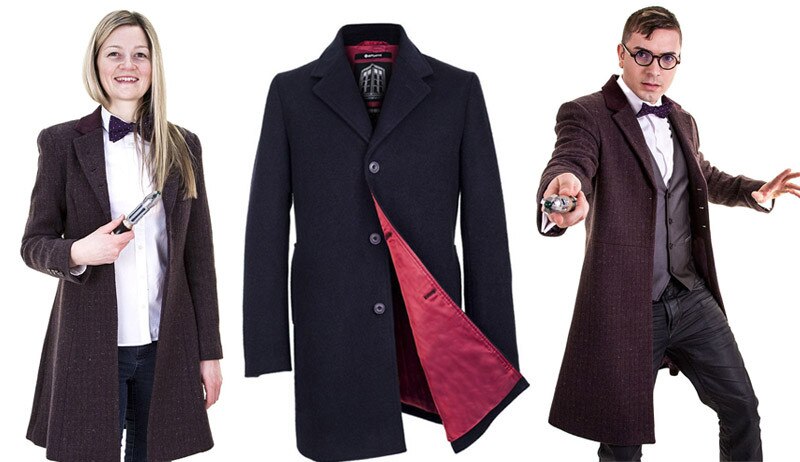 Replicas
Rubbertoe Replicas is a unique company specialising in 100% authentic prop replicas and collectibles from Doctor Who. All their products are hand-made in Wales, by the original prop-makers who have worked (and still do work!) on Doctor Who.
Their range includes numerous Sonic Screwdrivers, weapons, the TARDIS, and much more!
Check out the full Rubbertoe Replicas range and purchase here.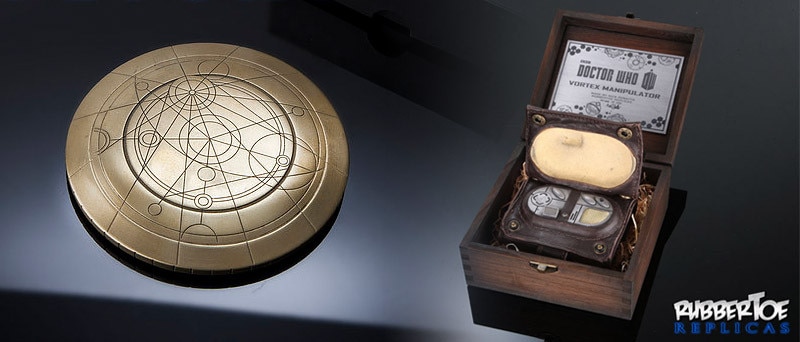 Figures & Toys
For over ten years, Character Options have been releasing action figures celebrating the many characters from Doctor Who past and present. There's too many to mention here so we suggest you check the full range out!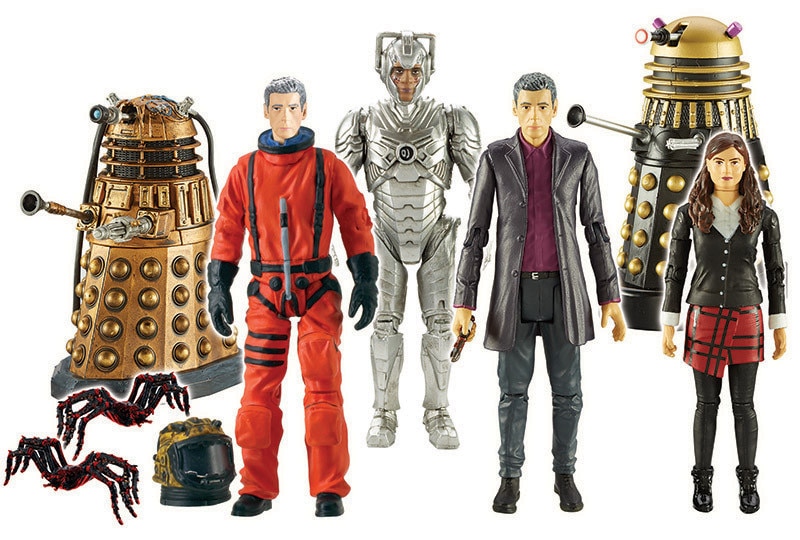 Dalek Patrol Ship
Exterminate! Exterminate! Watch out for this Dalek flying its Patrol Ship, fully equipped with a firing cannon to shoot at its enemies. Simply load the cannon, aim, and press the button on its stalk to shoot at your opponents. You can pop the armoured panels off the ship to see the evil Dalek pilot inside! Includes one Dalek Patrol Ship and one Dalek pilot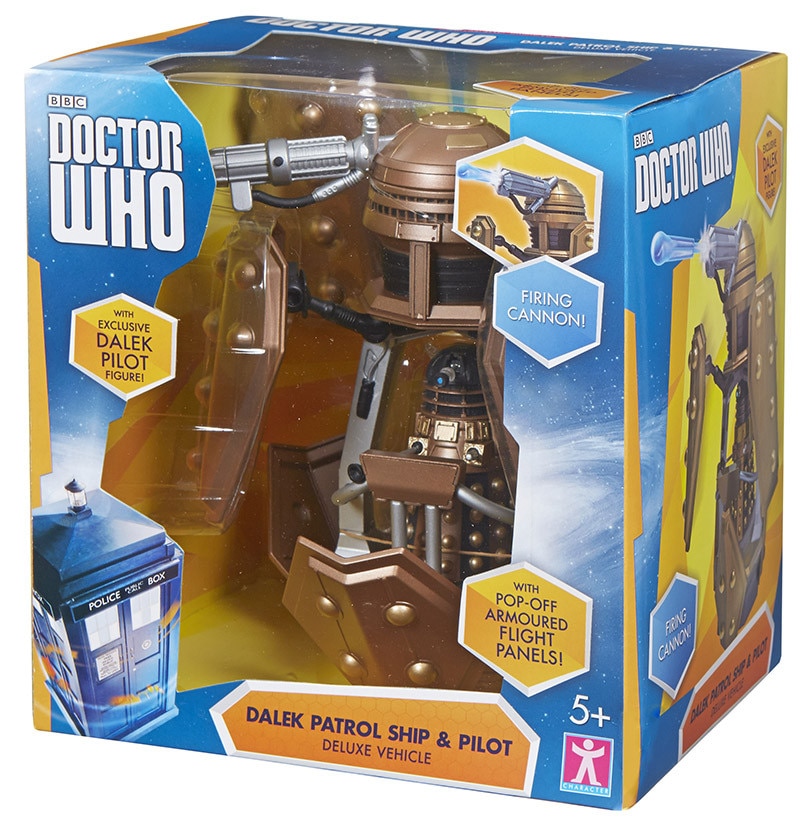 Interactive Cyberman Attack
With real walking action and realistic sounds, you can take the role of the Doctor. Zap Cyberman from up to 2.5 metres. As you get better at defeating Cyberman, the levels get harder. Includes realistic sounds and FX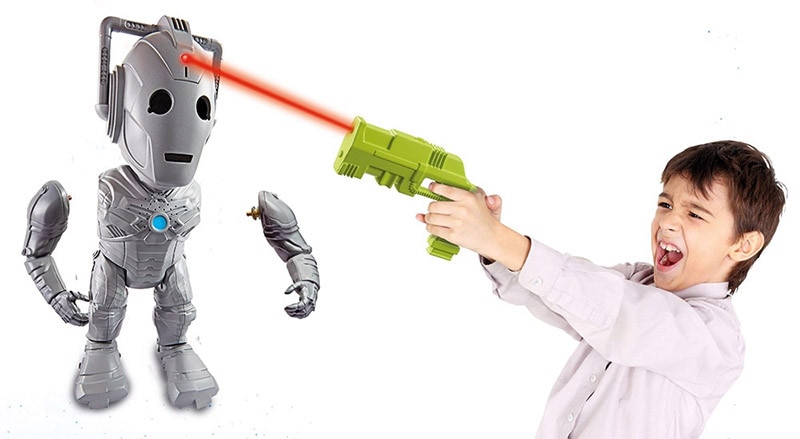 Into the Time Vortex
A range of finely-sculpted scale pewter and plastic miniatures by Warlord Games, officially approved by the BBC, designed for collectors or sending into battle in our forthcoming game, Doctor Who: Into the Time Vortex.
To purchase - visit the Into the Time Vortex website here.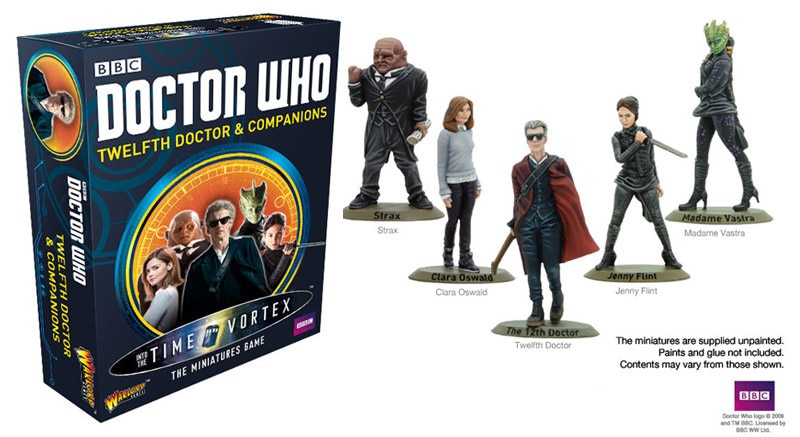 Big Chief figures
Big Chief Studios have a fantastic 1:6 Scale Collector Figure range, including various incarnations of The Doctor, and companions such as Amy Pond and Rose Tyler. These highly-detailed limited edition figures are available worldwide and officially licensed by BBC Worldwide.
To purchase - visit the Big Chief website here.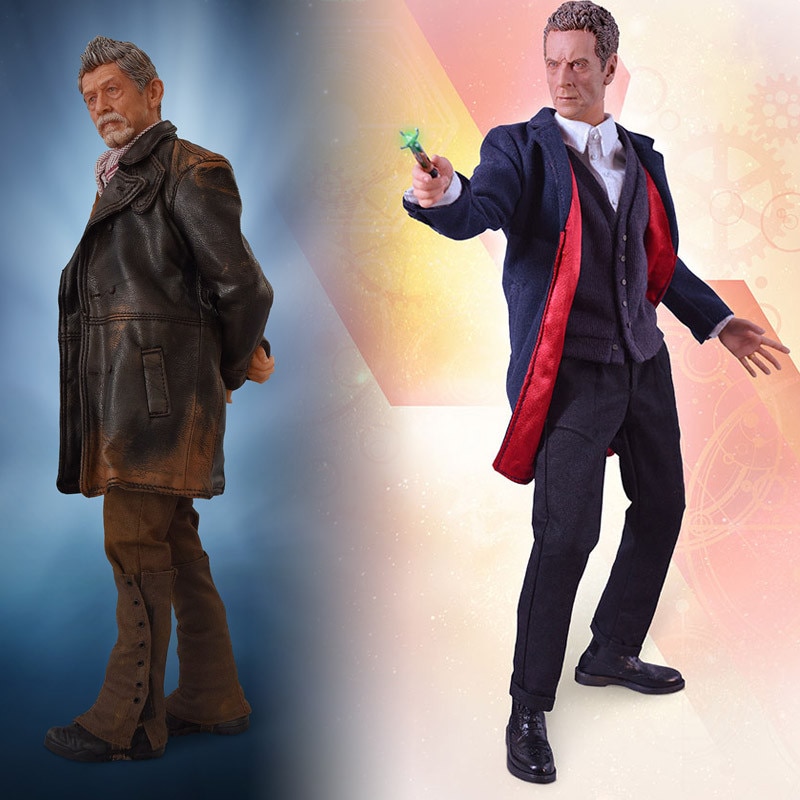 Games
LEGO Ideas
Construct a stunningly detailed LEGO® version of the iconic TARDIS® and role-play the Doctor's time-travel adventures! Created by fan-designer Andrew Clark and selected by LEGO Ideas members, this set features an opening TARDIS, detachable interior console room with assorted flight controls, exclusive graphic details and steps.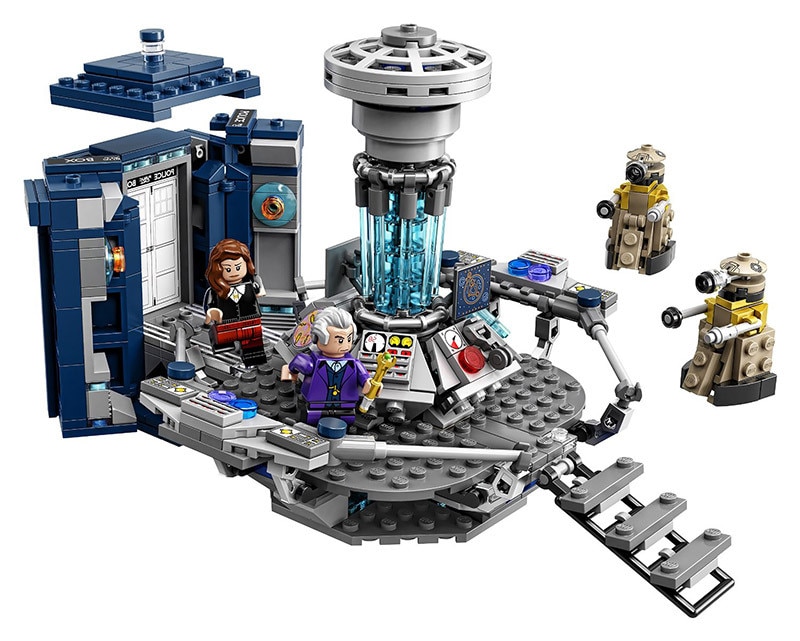 The set also includes 4 minifigures with assorted accessory elements: the Eleventh Doctor (with Fez!), the Twelfth Doctor (with Sonic Screwdriver), Clara Oswald and a Weeping Angel, plus 2 Daleks.
Purchase LEGO: Doctor Who here (UK)
Purchase LEGO: Doctor Who here (US)
Purchase LEGO: Doctor Who here (AUS)

LEGO Dimensions
Let creativity be the guide to a building and gaming adventure – journey through unexpected worlds and team-up with unlikely allies on the quest to defeat the evil Lord Vortech. Play with different minifigures from different worlds such as Doctor Who, Back To The Future, The Simpsons and many more! Lego Dimensions is available for various games consoles.
LEVEL PACK This special Doctor Who pack includes a Twelfth Doctor minifigure along with K9 and a cute mini-TARDIS. It also unlocks the exclusive Doctor Who An Adventure in Space and Time level.
Purchase LEGO Dimensions: Doctor Who Level Pack here (UK)
Purchase LEGO Dimensions: Doctor Who Level Pack here (US)
Purchase LEGO Dimensions: Doctor Who Level Pack here (AUS)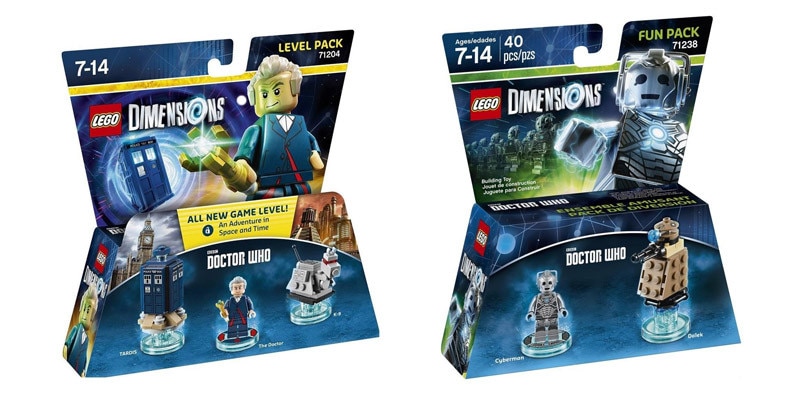 FUN PACK Another great pack for Who fans, this one includes a Cyberman and a Dalek mini figure and lots more fun besides!
Purchase LEGO Dimensions: Doctor Who Fun Pack here (UK)
Purchase LEGO Dimensions: Doctor Who Fun Pack here (US)
Purchase LEGO Dimensions: Doctor Who Fun Pack here (AUS)
StoryCubes
Imagine reading your favourite Doctor Who adventure that ends on a cliff-hanger, or wanting to add your own time traveling twist on an episode you have just watched.
StoryWorlds™ Doctor Who now gives you the power to create and extend your own Doctor Who stories. Roll the nine dice, look at the images and delve deeper into the Gallifreyan universe crafting your own adventures. Will the Master finally defeat the Doctor? Could you, yourself be the Doctor?
This is for the true Whovian, show off your Doctor Who knowledge by creating the craziest storylines ever imaginable in space and time
Purchase StoryCubes: Doctor Who here