May 11, 2019
That time of year is fast approaching when the wonderful and weird of Europe and beyond converge to bring you TV's longest-running annual music competition. The Eurovision Song Contest, which has featured such musical greats as ABBA, Céline Dion and Jedward over the years, will broadcast its 64th edition from Tel Aviv, Israel, on Saturday 18th May.
This got us thinking about the diverse musical talent that has featured throughout the history of Doctor Who, wondering which of our musical Who performers could earn those precious 'douze points'?
Let's find out as we present, for one night only…The Doctor Wh-Eurovision Song Contest!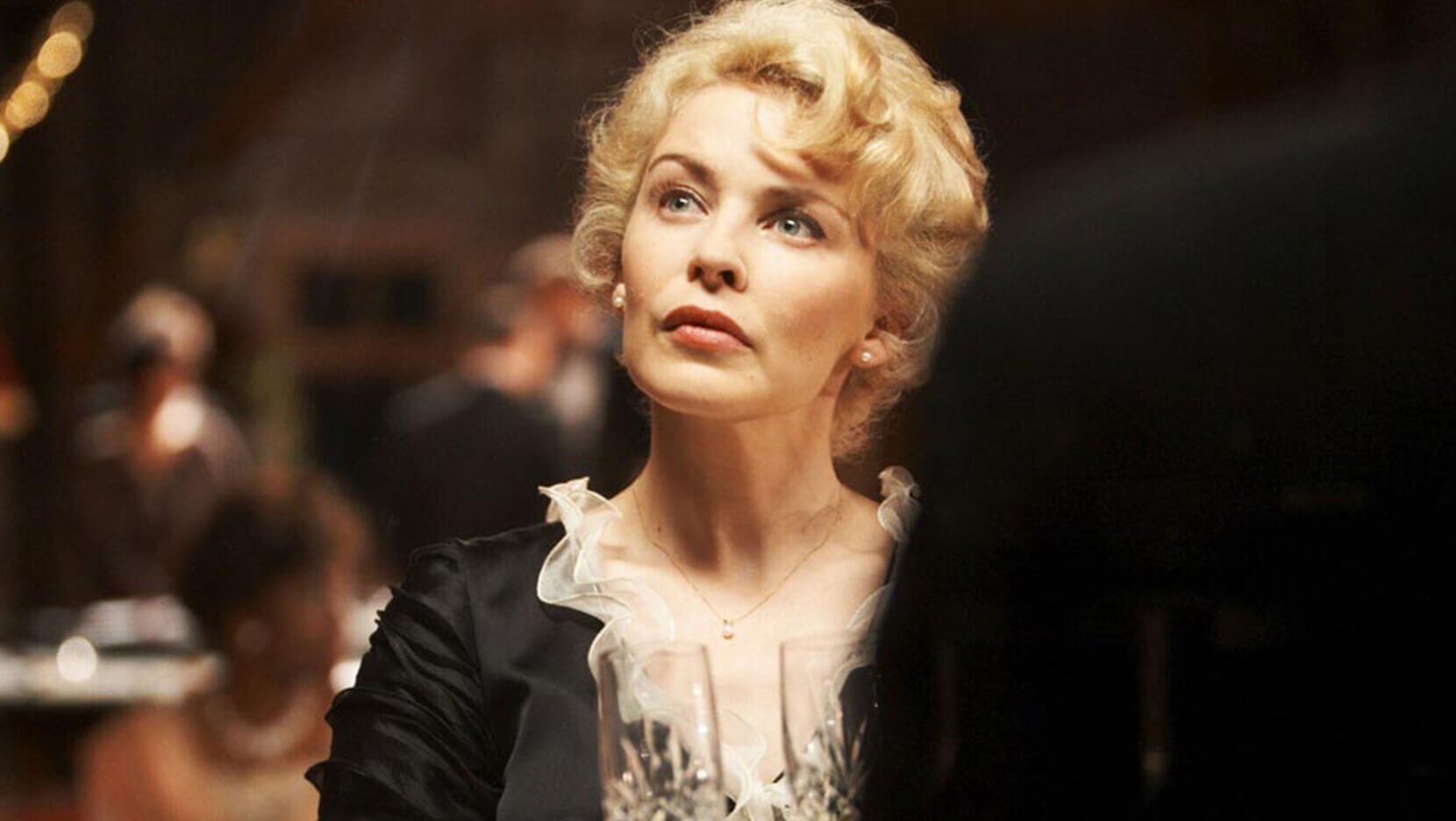 ---
The Beatles
Who Credentials: Liverpool's Fab Four made their appearance in Doctor Who in 1965 when the First Doctor was giving a demonstration of the Time-Space Visualiser, a device you could use to tune in to any event in history. The Doctor, Barbara, Ian and Vicki used it to watch the Beatles perform Ticket to Ride at Riverside Studios.
Song Choice: Ticket to Ride
Wh-Eurovision Chances? The song certainly went down well with the First Doctor's time team, with Vicki even having a dance in TARDIS to the sound of the Swinging Sixties. Wonder if the ticket to ride is for a trip of a lifetime?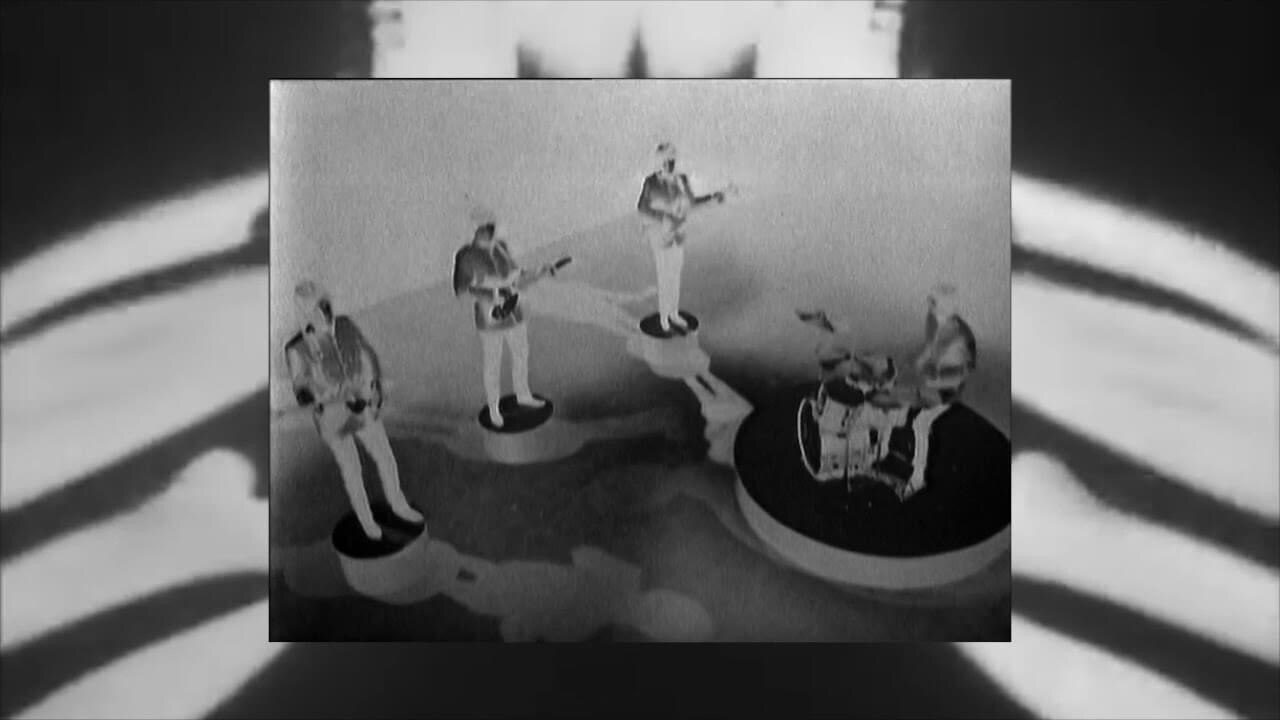 Neil Hannon (from The Divine Comedy)
Who Credentials: Although the frontman of the chamber-pop group hasn't actually appeared onscreen, Neil's dulcet tones certainly have. He provides the vocals to a song penned specially by Murray Gold which features at the reception of Donna Noble's non-wedding to Lance Bennett.
Song Choice: Love Don't Roam
Wh-Eurovision Chances? This exuberant swing song does mention "bug eyed Joes" and "strange, strange creatures" but is its appeal intergalactic enough for Wh-Eurovision voters?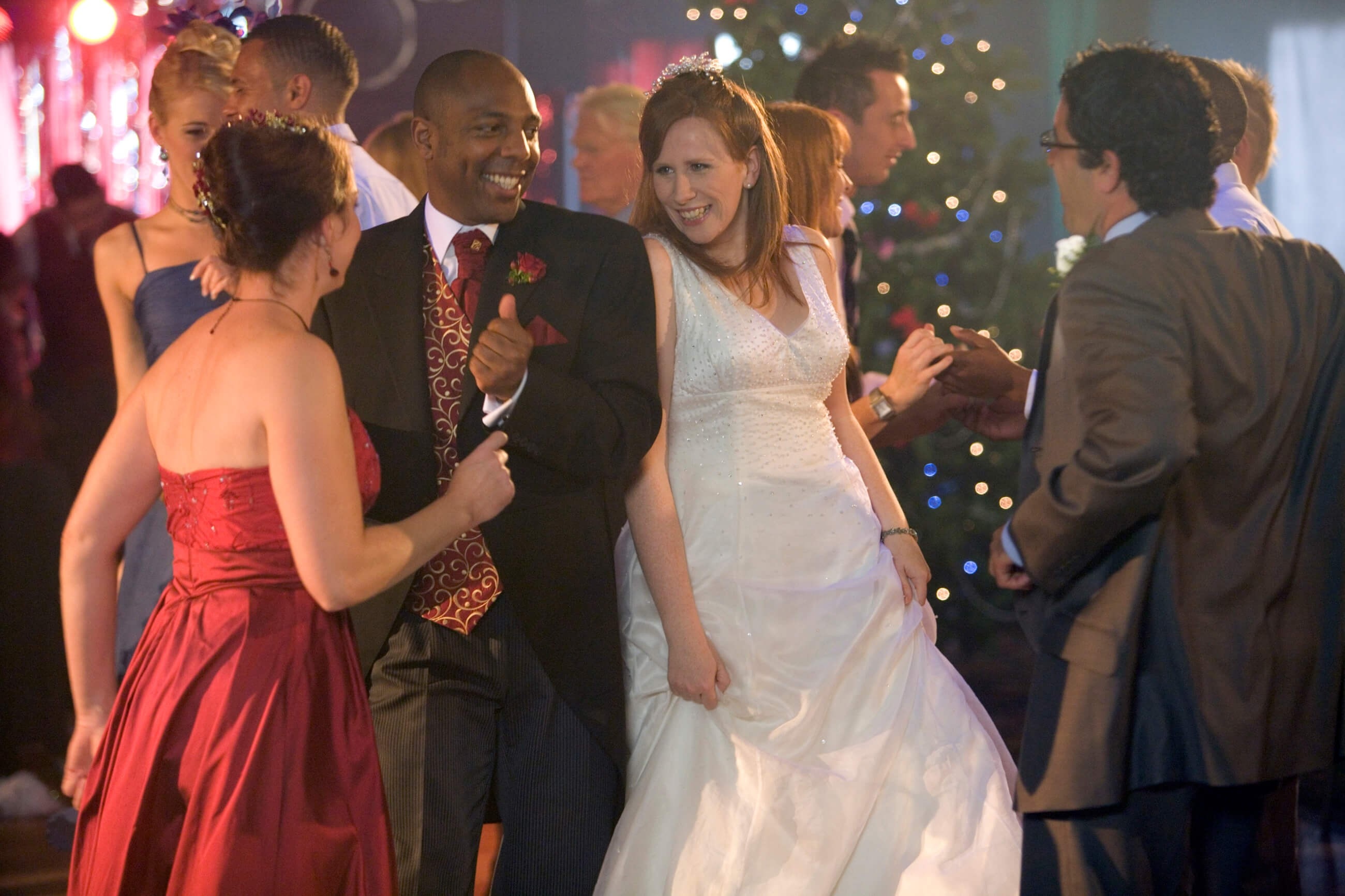 Kylie Minogue
Who Credentials: Not only is Kylie namechecked for her wisdom ("It's never too late") by the Tenth Doctor in the episode "The Idiot's Lantern", she went on to appear in the show!
The Australian Princess of Pop shone in the role of a waitress on the 21st-century cruiseliner spaceship, Titanic. Astrid Peth was about to become a companion of the Tenth Doctor but instead she sacrificed her life to save him, scattering her atoms through space.
Song Choice: Two Hearts
Wh-Eurovision Chances? Of course Wh-Eurovision is bound to love a bit of stardust. Whilst the song may not have appeared in the series, it certainly seems a fitting tribute to the binary vascular system of Time Lord anatomy.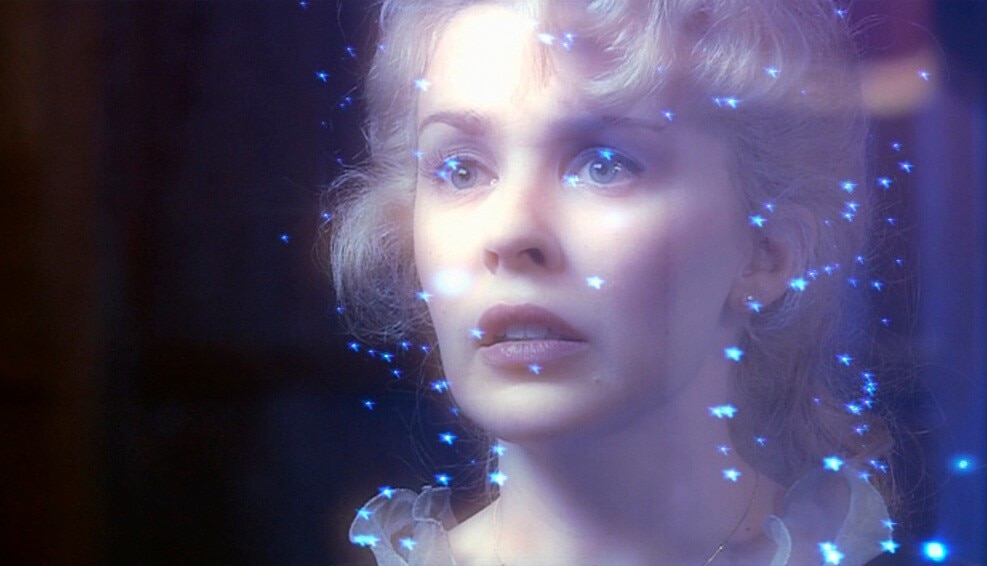 The Streets
Who Credentials: A song called "Don't Mug Yourself", by Birmingham alternative hip-hop group The Streets, is played on Pete Tyler's car radio on 7 November 1987, the day of his fatal accident. It's a noticeable anachronism (you could say a musical timey-wimey) as the song wasn't released until 2002.
If that were not enough for a claim to Doctor Who fame, later in the series the rapping frontman of the band Mike Skinner makes a cameo appearance as a security guard, dazed by the power of River Song's hallucinogenic lipstick.
Song Choice: Don't Mug Yourself
Wh-Eurovision Chances? Pete Tyler might have said "this stuff goes right over my head" but this chirpy catchy track might be quirky enough for Wh-Eurovision voters.
Bradley Walsh
Who Credentials: Bradley is hugely popular as Graham O'Brien, the retired bus driver from Essex who becomes part of the Thirteenth Doctor's TARDIS team.
Song Choice: Fly Me to the Moon
Wh-Eurovision Chances? A bit of old school crooning, some lush orchestration and an outer space destination could have an outside chance of scooping the full 'douze points'.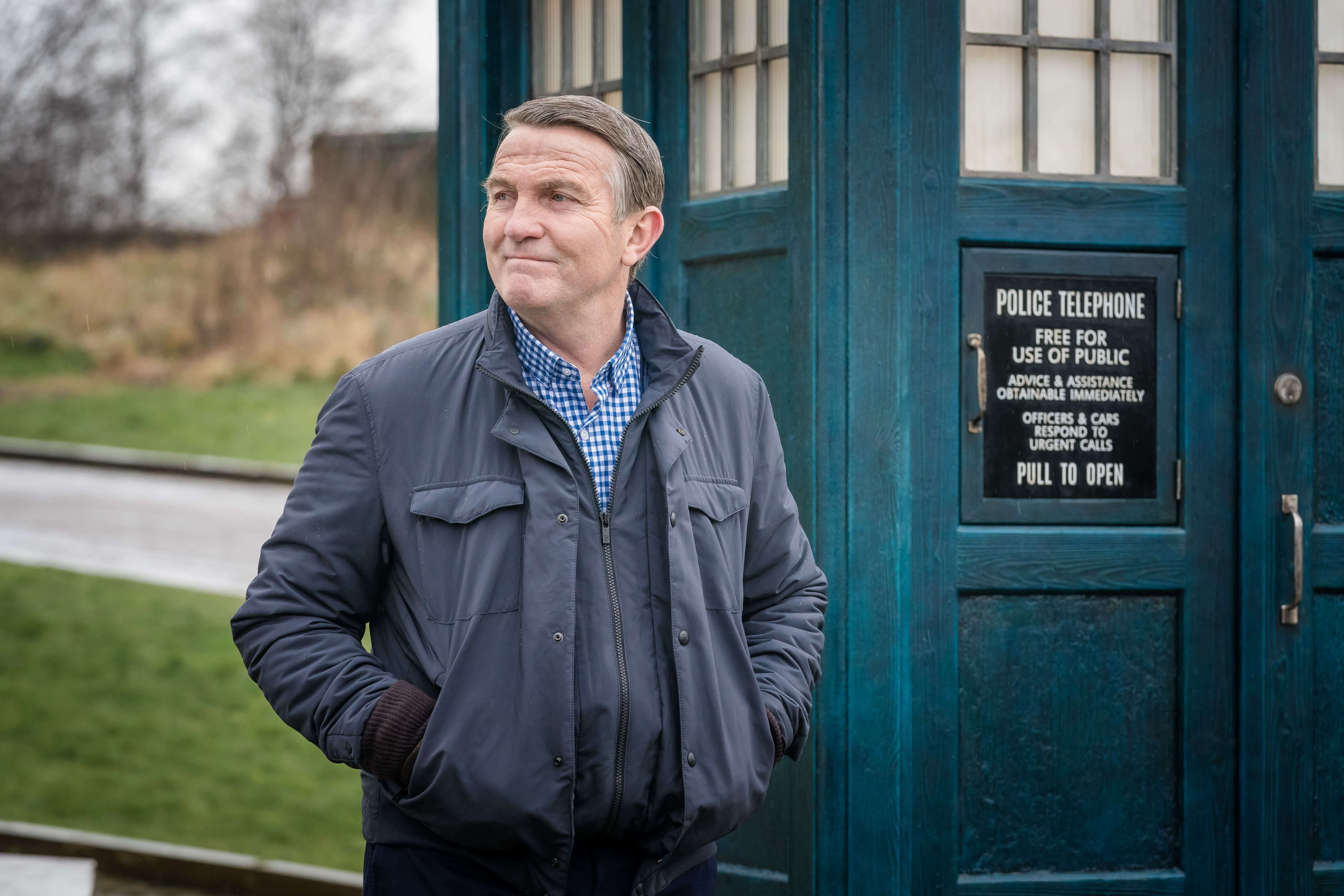 Billie Piper
Who Credentials: You probably know her best as Rose Tyler, former shop assistant, companion to Ninth and Tenth Doctors and defender of the Earth. But before she took on her iconic Who role, Billie Piper had a very successful pop career.
Song Choice: Because We Want To
Wh-Eurovision Chances? This was a smash hit back in 1998 and made 15 year old Billie the youngest artist ever to debut at number one in the UK charts. In the video for the song, she works the space theme by teleporting down to a London street from a flying saucer – a whole decade before Rose Tyler would replicate this in The Stolen Earth! Watch the music video here:
Katherine Jenkins
Who Credentials: The Welsh mezzo-soprano's first ever acting role is in Doctor Who as Abigail Pettigrew, a kind-hearted girl who was taken as 'security' against her family's loan with Elliot Sardick.
Song Choice: Abigail's Song (Silence Is All You Know)
Wh-Eurovision Chances? Written by Murray Gold, Katherine's haunting song is a hit with flying space sharks and is beautiful enough melodically to resonate fog crystals in the sky. If it's a ballad you're after, this could be the Wh-Eurovision entry for you.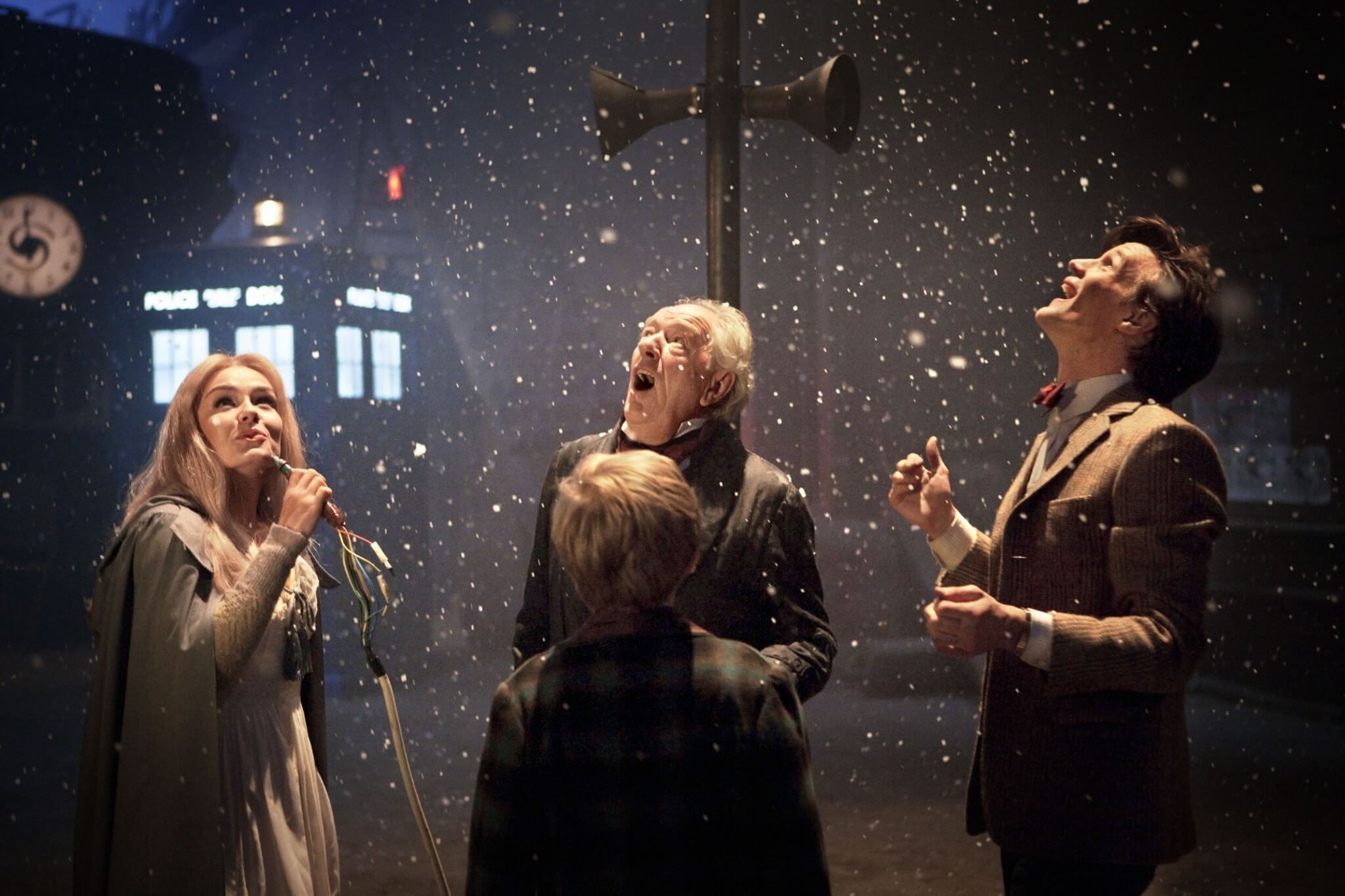 McFly
Who Credentials: The award-winning British pop-rock band McFly had a slew of #1 singles and albums in the mid-noughties. Musical success doesn't always make for savvy political judgement as demonstrated when the band popped up in an advert endorsing Harold Saxon for Prime Minister!
Song Choice: Star Girl
Wh-Eurovision Chances? Here come the drums in a frothy slice of indie-lite pop about falling in love with an alien woman. Remarkably, in real life, a Twitter campaign persuaded NASA to play the song to wake up the astronauts on their space station.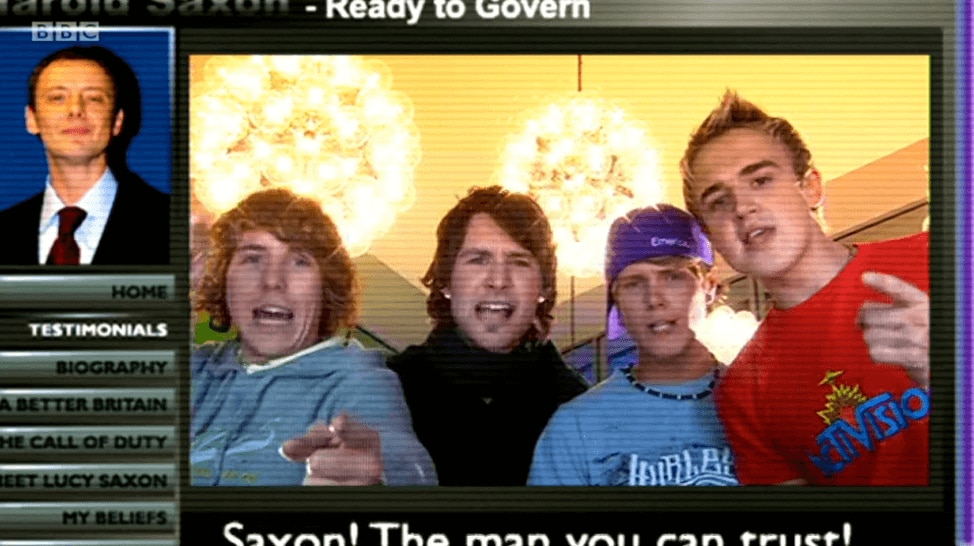 David Tennant and Catherine Tate
Who Credentials: One hyphenated credential: Doctor-Donna. He is the Tenth incarnation of our favourite traveller in space and time. She is the best temp in Chiswick and momentarily the most important woman in the whole wide universe.
Song Choice: We Go Together
Wh-Eurovision Chances? Panic not. They're not doing the song from Grease. This unexpected duet is actually from Catherine and David's West End theatre run of Much Ado about Nothing. Whether they are playing Shakespeare's combative lovers, or the Doctor and his best mate Donna, this charming, fun and surprisingly innuendo-laden number is an idiosyncratic treat that could delight Wh-Eurovision voters!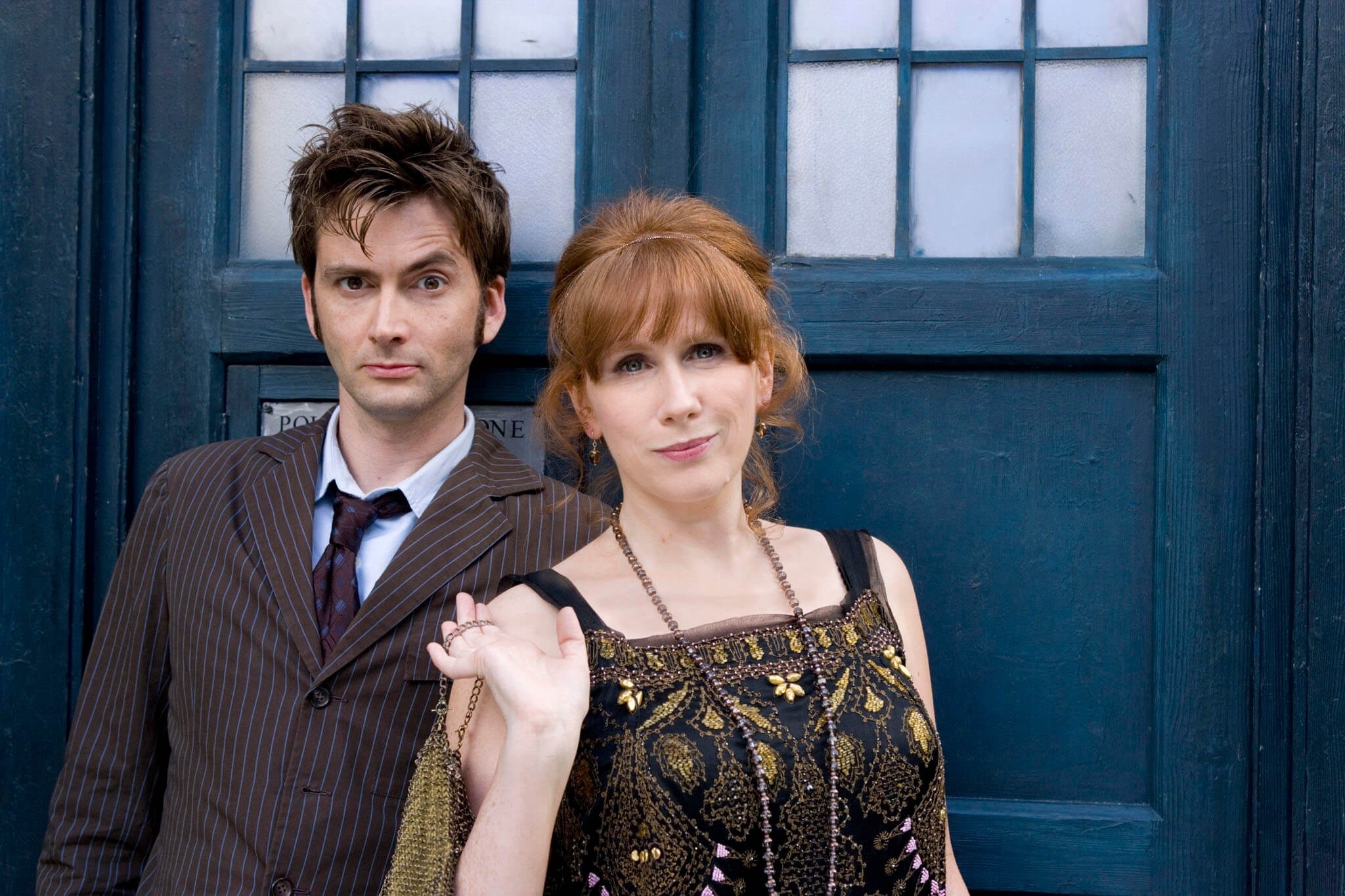 ---
Those are our acts for our first Doctor Wh-Eurovison Song Contest! And while the Queen of Years and her Chorister prepare a rendition of the "Long Song" for our interval act, it's time for you to decide who had the most Boom Bang-A-Big-Bang and deserves your twelve points. Who is your Wh-Eurovision winner?