June 14, 2017
Peoples of the universe, please attend carefully – Sir Derek Jacobi is reprising his iconic role as The Master in new Doctor Who adventures from Big Finish Productions!
Pre-order The War Master Volume One here
Following his first unforgettable performance in the 2007 Doctor Who episode, Utopia, crafting an iconic role that thrilled viewers ten years ago, Sir Derek is once again taking on the mantle of the Master. His return will bring joy to fans, but disaster for the Doctor Who universe!
Doctor Who: The War Master Volume One follows the exploits of the Doctor's arch-enemy during the course of the devastating Time War, featuring stories from acclaimed Doctor Who writers James Goss, Guy Adams and Nicholas Briggs – as well as new writing talent from Janine H Jones.
Read more about The Master here
"His incarnation is very much the 'Hannibal Lecter' of Time Lords – intelligent, charming, but thoroughly ruthless – we had a lot of fun in studio bringing the War Master back to life," explains producer and director Scott Handcock. "It's been a gift of a project, and we can't wait for listeners to hear it!"
"I didn't expect to come back to it all these years later," says Sir Derek, "but I was thrilled to be remembered. The plots in all these episodes have been very good indeed, very interesting, very dramatic, and beautifully written. The whole process has been a delight!"
Doctor Who: The War Master Volume One will be conquering the universe from December 2017 in four hour-long episodes: 
Beneath the Viscoid by Nicholas Briggs
The Good Master by Janine H Jones
The Sky Man by James Goss
The Heavenly Paradigm by Guy Adams
Writer James Goss explains what makes this Master unique:
"What was exciting about this was that normally the Master loses. He puts in the hours, he works through all these elaborate plans and yet it all goes wrong. It's not fair! What did Sir Derek do in the Time War? It's thrilling to have helped find out."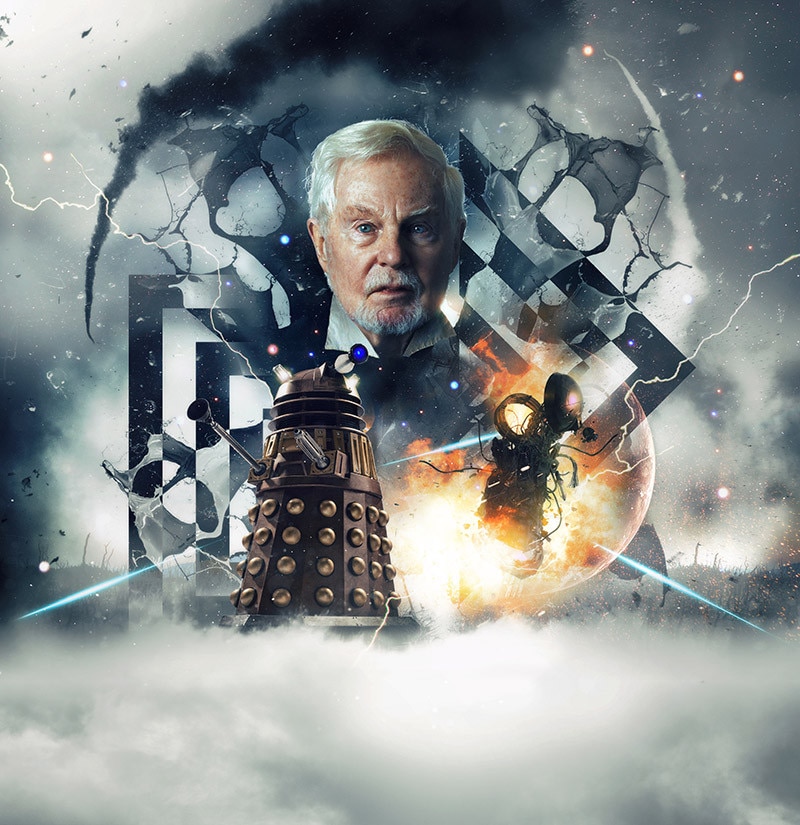 The War Master Volume One is available for pre-order from bigfinish.com as a CD box set and download. For more details on bundles, click here.