March 25, 2017
Fifth and Ninth Doctor actors Peter Davison and Christopher Eccleston can be seen starring in the BBC Four comedy spoof-documentary, Brian Pern: A Tribute.
The episode broadcasts on March 29 at 10pm on BBC Four.
Christopher Eccleston reprises his role as music producer Luke Dunmore (pictured below) for the show whilst Peter Davison plays himself.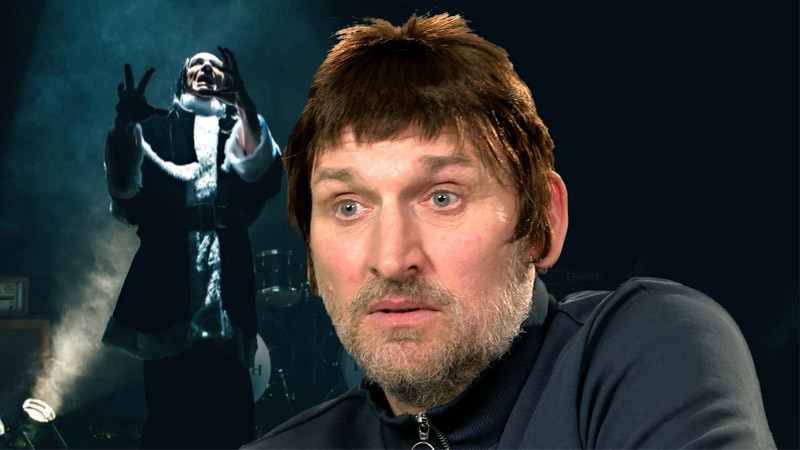 Previous episodes of Brian Pern have actually used 'classic' Doctor Who music and footage — with the 1984 episode Frontios being used to comedic effect in the spoof-documentary.
The latest instalment also features another Fifth Doctor classic, The Visitation (pictured below).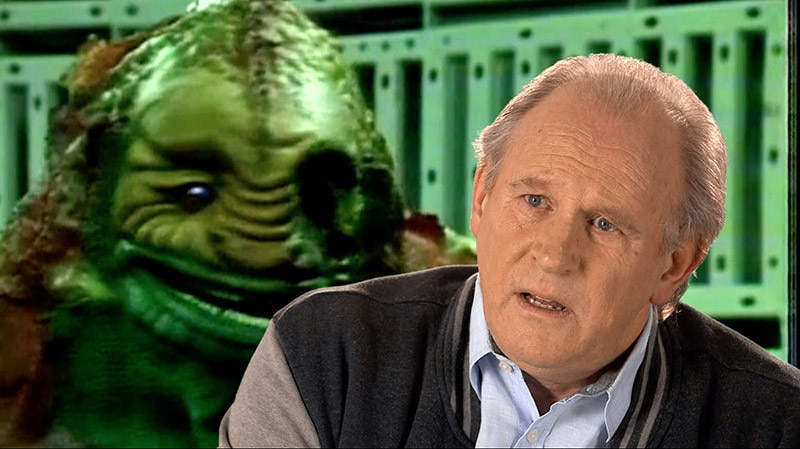 The forthcoming episode also stars: Suranne Jones (The Doctor's Wife), Tony Way (Deep Breath), and Jane Asher and Nigel Havers, both major guest stars in Doctor Who spin-off series, The Sarah Jane Adventures.
Brian Pern: A Tribute airs 10pm, March 29, 2017 on BBC Four
PLEASE NOTE: This show contains material NOT suitable for younger fans