June 18, 2019
This year marks the 10th anniversary of David Tennant's final season of Doctor Who, and perhaps his greatest adventure of all time – the heartbreaking two-part special The End of Time.
Cinema audiences have the chance to relive the agony and ecstasy of this thrilling story on August 7th only. The End of Time features many fan-favorite actors from David Tennant's tenure as the Doctor: Billie Piper, Catherine Tate, John Simm, Freema Agyeman, Bernard Cribbins, John Barrowman, Elisabeth Sladen and more.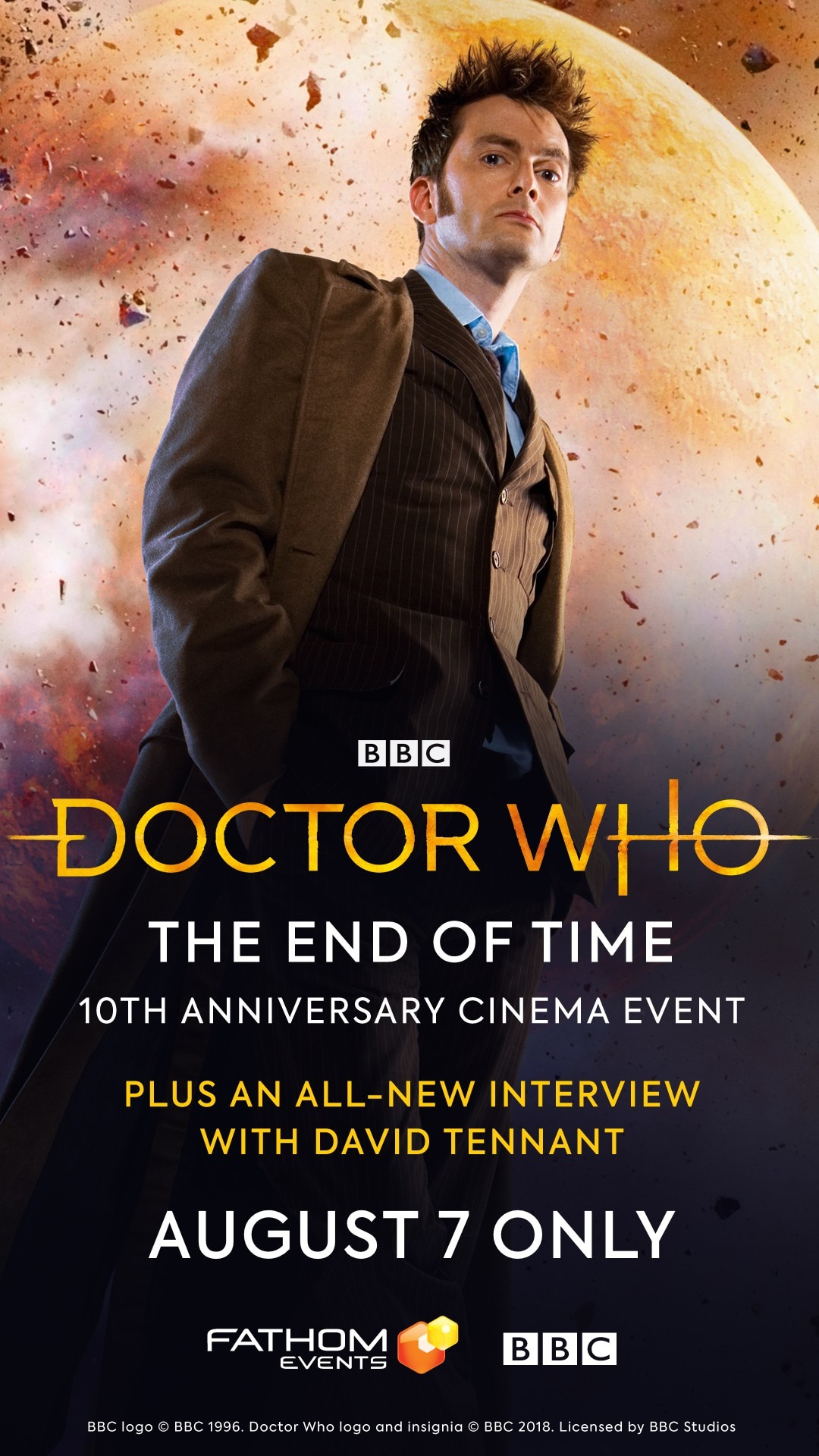 In addition to the feature content, fans will get an exclusive look at a brand new interview with David Tennant, in which he reflects on his time as the Tenth Doctor and all that has come since.
Screenings will take place on Wednesday, August 7th 2019; 7:00 p.m. local time. Tickets can be purchased from Fathom Events or participating theater box offices. Fans throught the U.S will be able to enjoy the event in more than 700 movie theaters through Fathom's Digital Broadcast Network (DBN). For a complete list of of theater locations visit the Fathom Events website (theaters and participants are subject to change).