November 05, 2019
November sees the release of a range of brand-new audio adventures from Big Finish. Here's a roundup of what's available to buy on CD and download this month.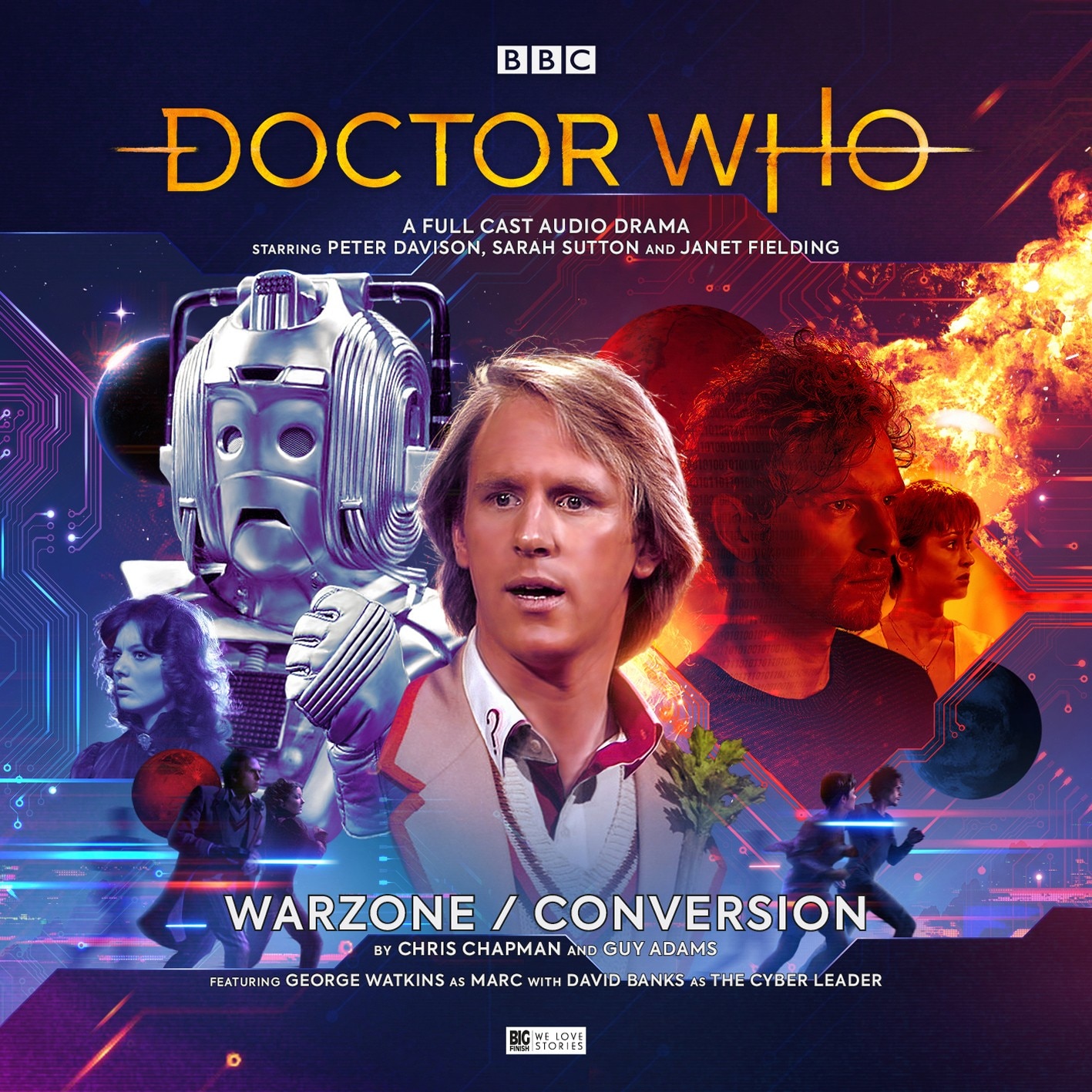 The Fifth Doctor faces the Cybermen of Earthshock… again!
At Warzone, competitors from across the galaxy gather to test the limits of their endurance and achieve their personal best. So when the TARDIS materialises in the middle of a racetrack, the Doctor and his friends must literally run for their lives.
On the fringes of the galaxy, techno-pirates and research medics fight for the secrets of advanced extra-terrestrial technology. For the Doctor, however, a more personal battle awaits as he confronts his own guilt and the creatures that killed a friend: the Cybermen.
Order Warzone / Conversion from Big Finish
 
---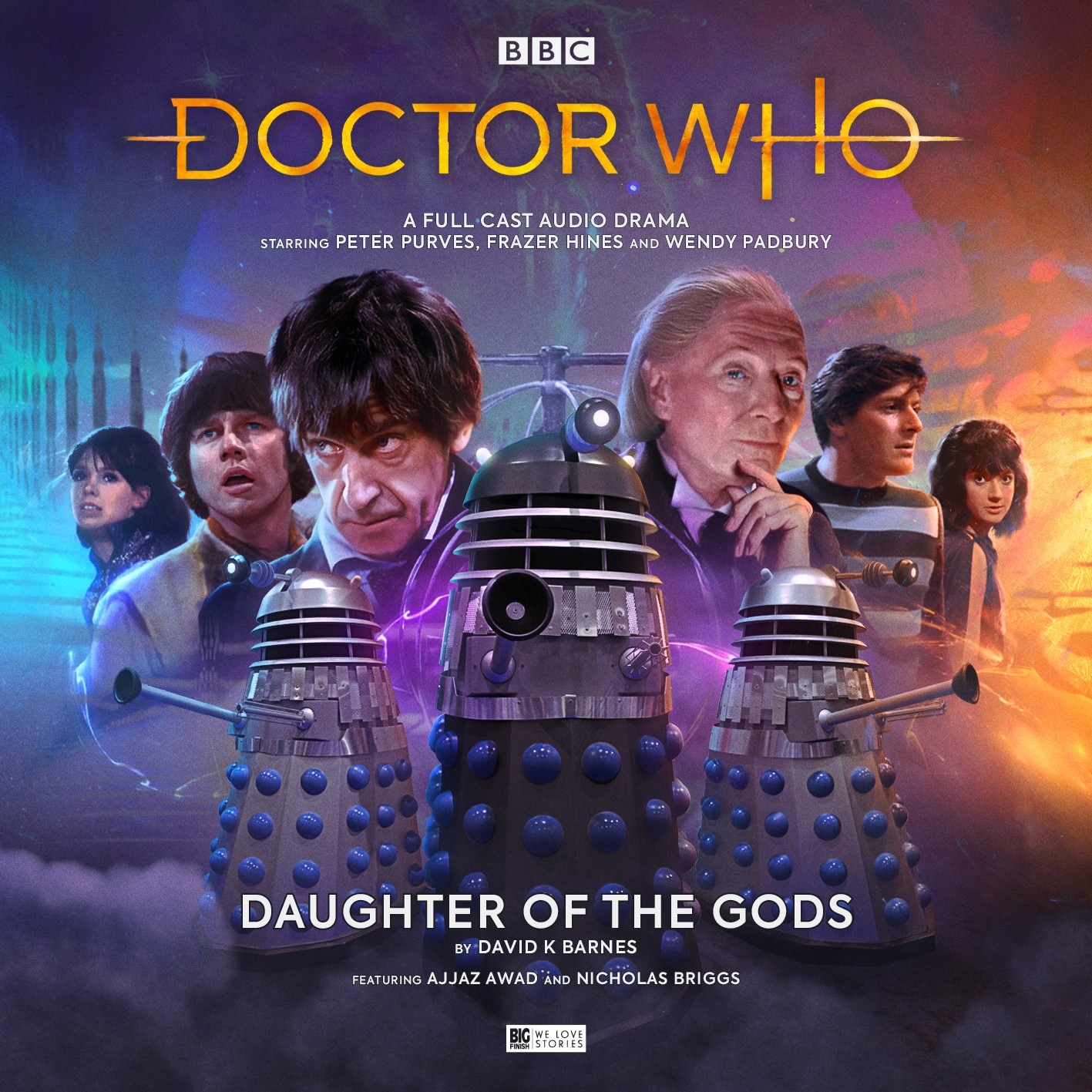 The earliest multi-Doctor story ever?
When Zoe reattaches an old piece of equipment to the TARDIS console, she, Jamie and the Doctor are very lucky to avoid a collision. But the place they find themselves in may be even more dangerous…
On this planet, the Second Doctor, Jamie and Zoe encounter another Doctor, a space pilot named Steven... and a young woman called Katarina who really shouldn't be there....
Order Daughter of the Gods from Big Finish
 
---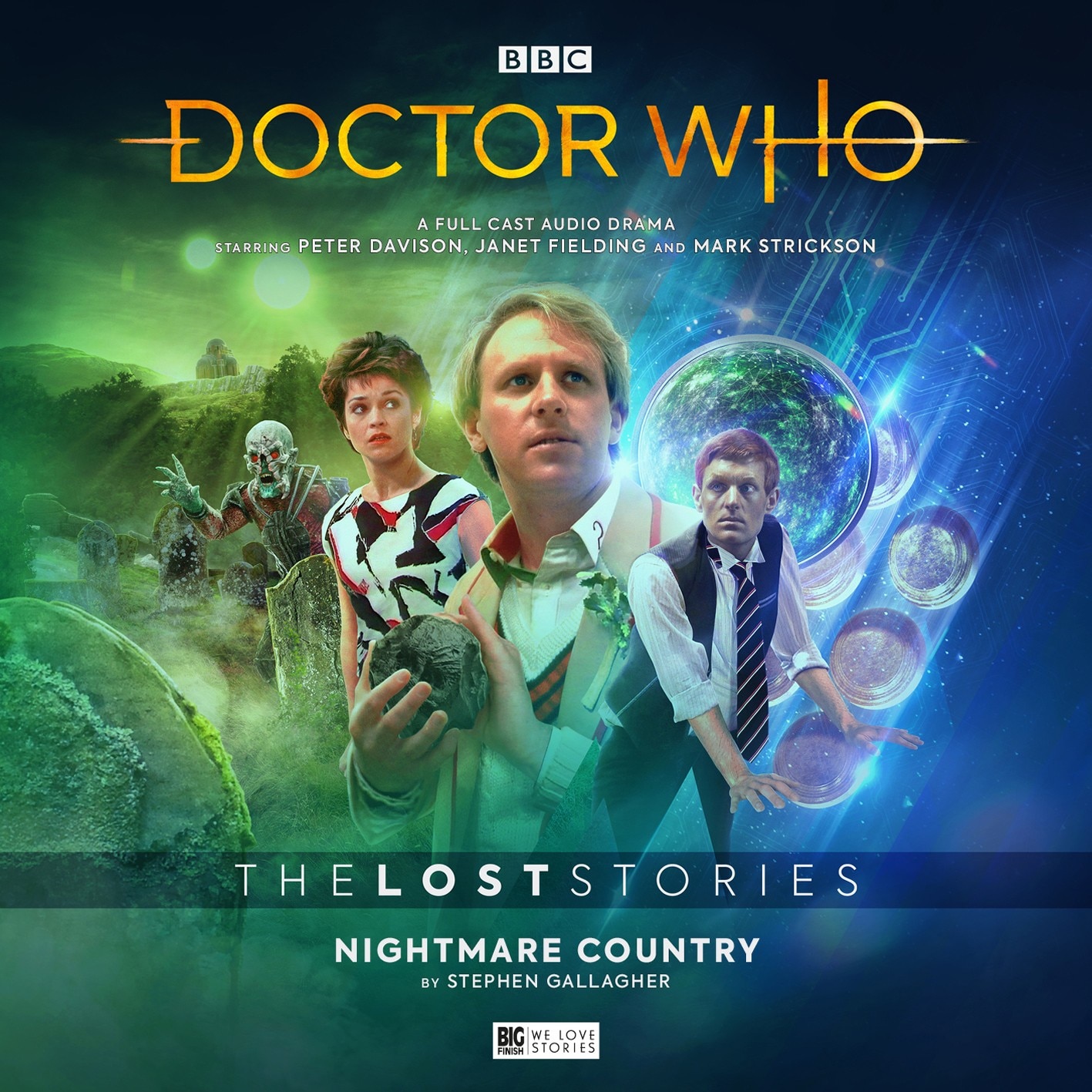 Stephen Gallagher's lost Season 21 story lives
The Doctor wakes up on a planet of relics, a dead, hostile world... He has no memory of who he is, or how he got to be here.
He'd better remember soon, because the very structure of reality is at risk and it all has something to do with that strange blue tomb with the light on top.
Order Nightmare Country from Big Finish
 
---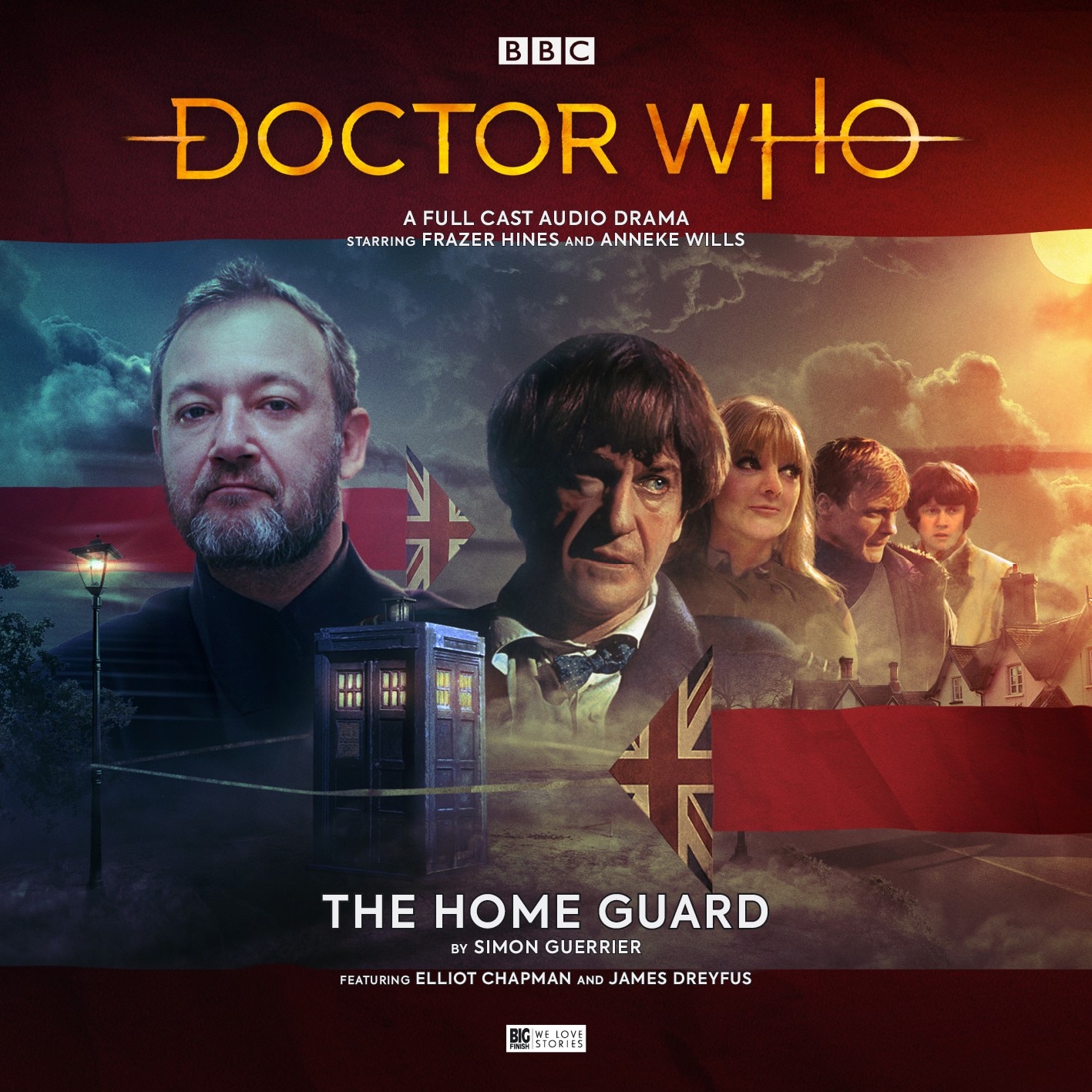 The Second Doctor in the Second World War
It's the middle of the Second World War and Ben Jackson has returned to visit his married friends Polly and Jamie in their quiet English village. But they can't quite shake the feeling that something's not right...
Order The Home Guard from Big Finish
 
---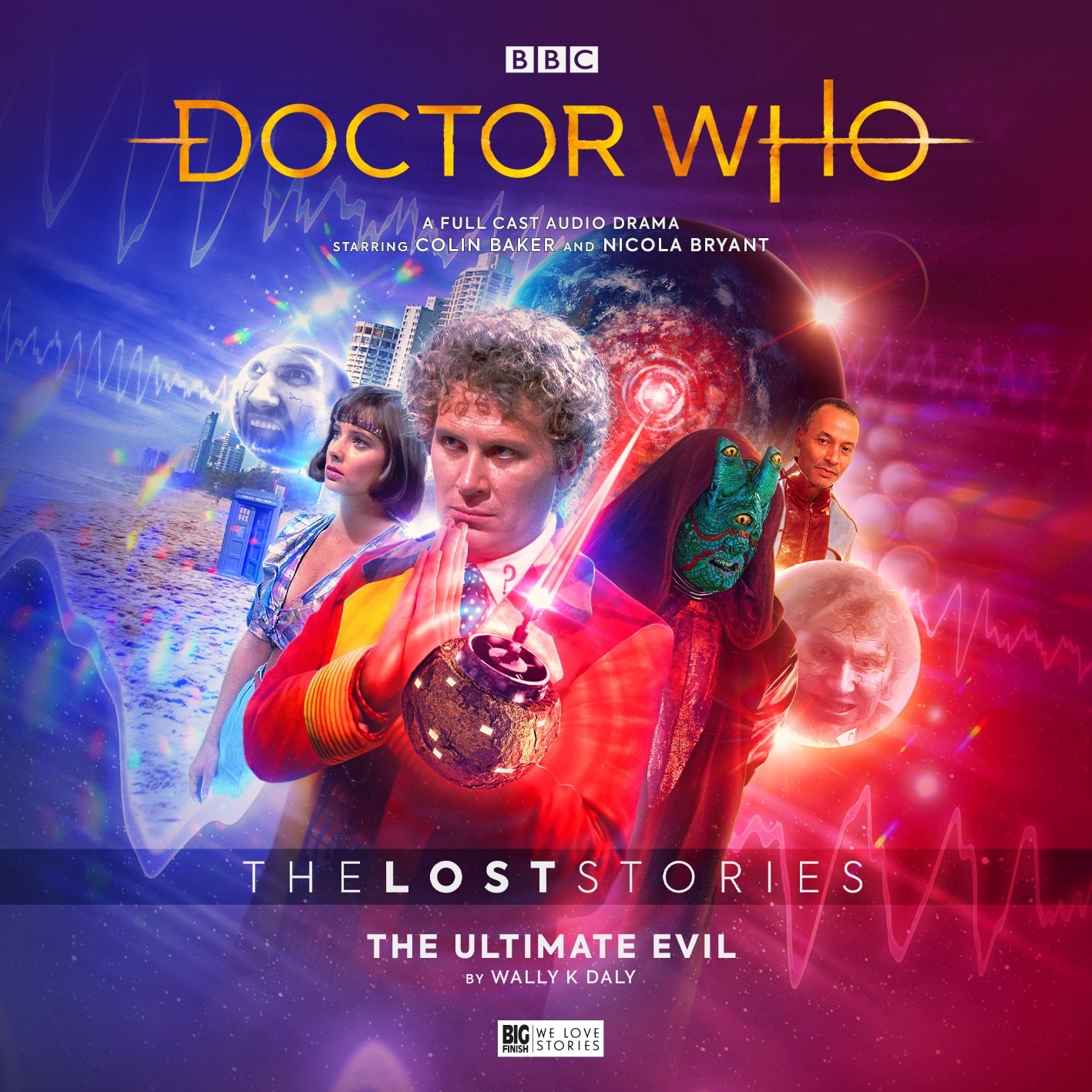 Wally K Daly's planned Season 23 script is reborn
A long-forgotten piece of equipment in the TARDIS storage locker sends the Doctor and Peri to the peaceful and idyllic continent of Tranquela - home of the Doctor's old friend Ravlos. But the land where they emerge is far from peaceful.
A hate ray is regularly sweeping Tranquela, turning its inhabitants into savage beasts, and there is only one place it can originate - the planet's other continent, home of Tranquela's old enemies, the Amelierans.
Order The Ultimate Evil from Big Finish
---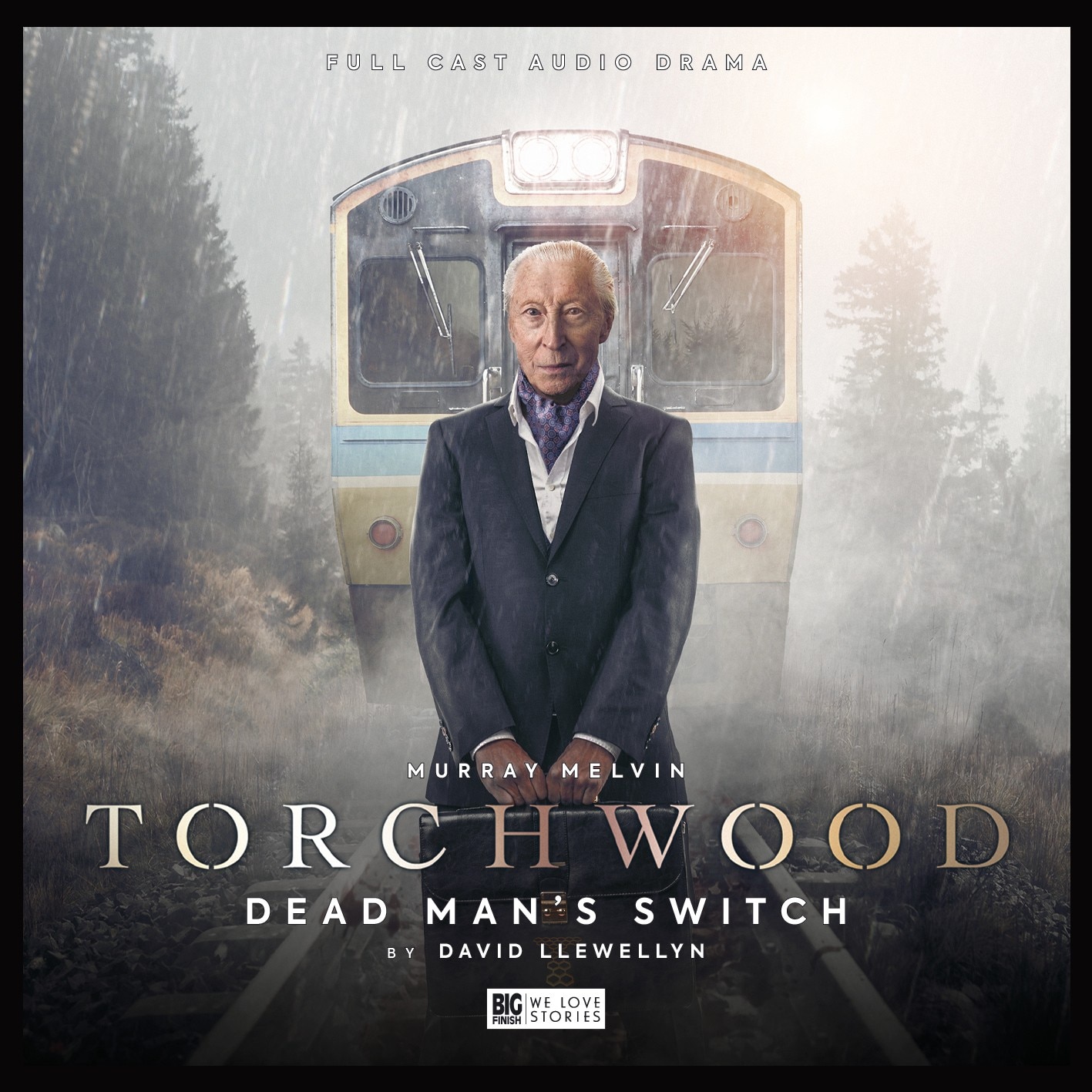 A spooky anthology tale for autumn
A devious antiques dealer, a property developer and a heartbroken hairdresser. Three strangers sit on a train that's going nowhere. They are joined by a mysterious figure.
Bilis Manger wants to tell them how they died.
Order Dead Man's Switch from Big Finish
 
---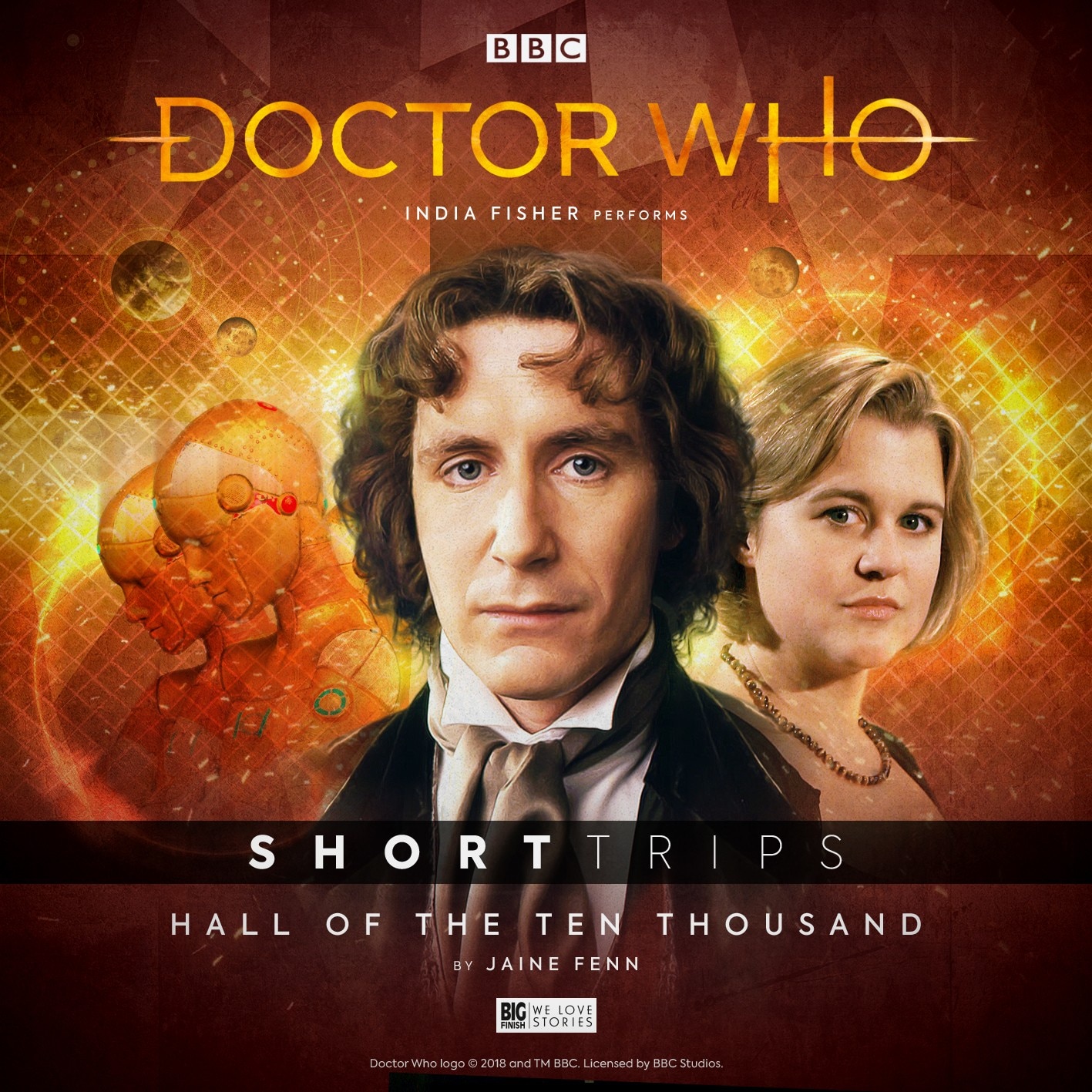 India Fisher returns as Charley Pollard
The Ten Thousand represent everything the Doctor admires: ingenuity, creativity and triumph of peace over war. So, naturally, he's taken Charley to see them. However, their arrival isn't quite the gallery visit they expected.
Why is everything slowly falling apart? Why is the artist refusing to see them? But for Charley, there's a question that's far more urgent. Did that statue just move?
Order Hall of the Ten Thousand from Big Finish
---
All titles are initially available exclusively from the Big Finish website in November. Check back here next month for a roundup of their December releases!