December 17, 2016
The producers of the Doctor Who audio range, Big Finish, have announced details of an exciting new series of stories for the spin-off Torchwood.
Big Finish have already released a number of Torchwood audios featuing John Barrowman, Eve Myles and many more of the original cast members. January 2017 will see the release of Torchwood One: Before The Fall.
Order Torchwood One: Before The Fall here.
Fans will remember Torchwood One was first seen in 2006's Army of Ghosts / Doomsday - this is the first look at the London-based team before those events...
Check out the synopsis and cover art below.
Torchwood One: Before The Fall
London, 2005. Yvonne Hartman is the undisputed head of Torchwood One. Above the government, beyond the police, she has excellent people skills; enjoys regular tea with the Queen; and effortlessly defends the British Empire from alien threats.
Yvonne Hartman is excellent at her job, and inspires devotion in everyone who works with her - until, one day, she makes a terrible mistake. We all make mistakes. But only at Torchwood can a single mistake plunge your world into interstellar war.
Yvonne Hartman's facing the fight of her life. One she's going to win.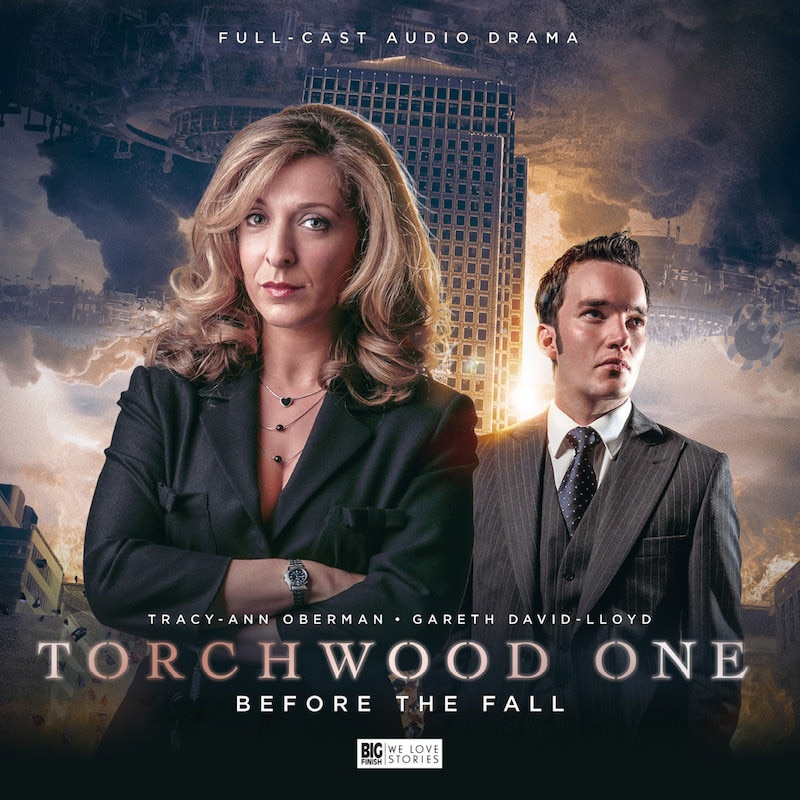 Torchwood One: Before The Fall is 3 CD set starring: Tracy-Ann Oberman (Yvonne Hartman), Gareth David-Lloyd (Ianto Jones), and many more. This title will be available in January from Big Finish and on general release from March 31, 2017.