July 19, 2021
Character Options have announced a brand new Doctor Who set, available exclusively to pre-order online on their website.
This Second Doctor set is available to pre-order online on the Character Options website.
Oh my giddy Aunt!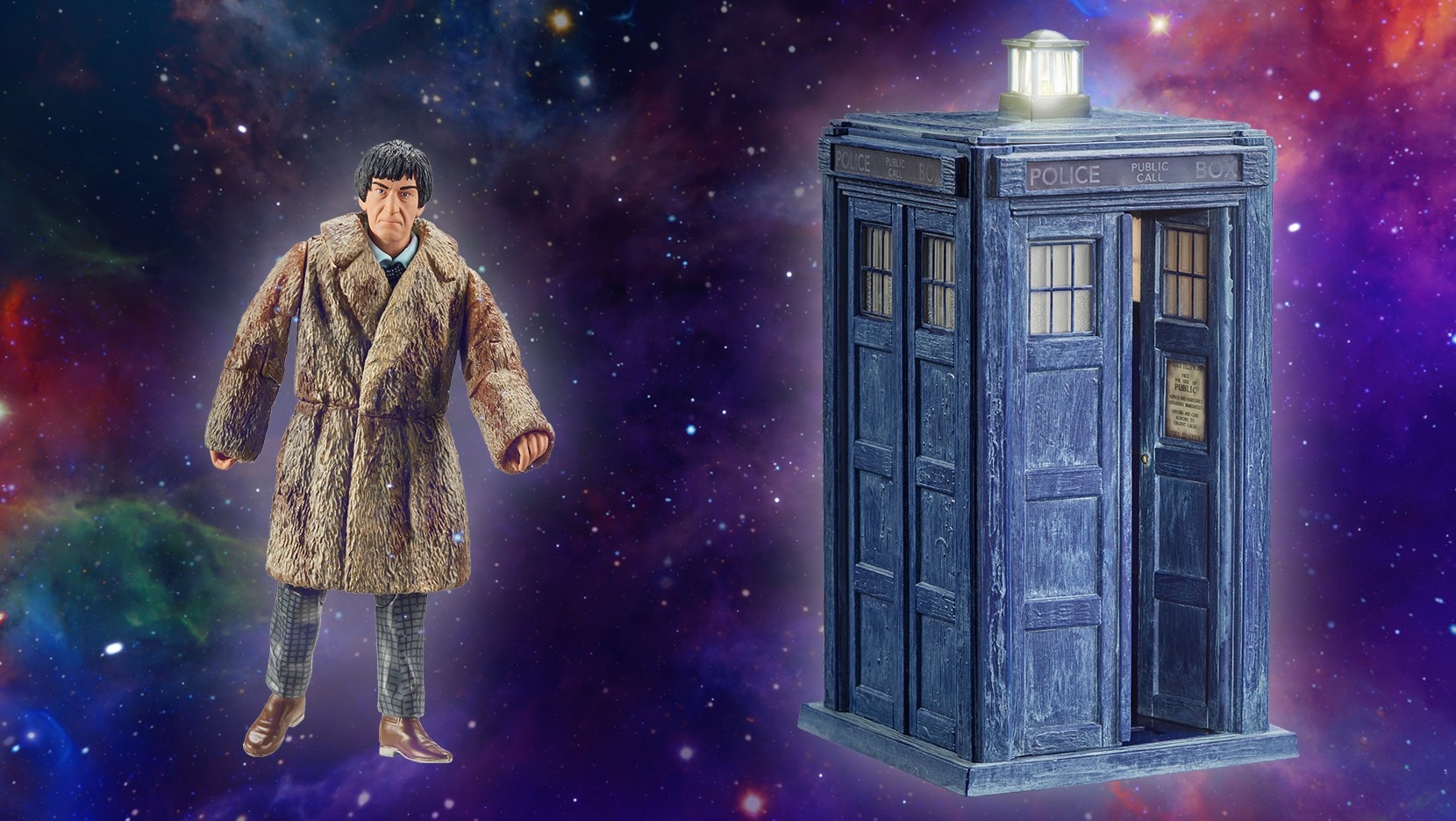 This set celebrates one of the most iconic, and now sadly lost, adventures of Patrick Troughton's tenure as the Second Doctor – The Abominable Snowmen. The set includes an electronic classic TARDIS and a Second Doctor figure.
The electronic classic TARDIS, featured by Character Options for the first time in over a decade, comes with different take-off and landing sounds. The TARDIS also features the more heavily weathered exterior and new colour plus the unique reversed front doors.
The new Second Doctor figure is a truly unique release, featuring the usual highly decorated look combined with full articulation on the arms.
The Abominable Snowman, first aired on 30th September 1967, sees fans join the newly regenerated Second Doctor in his eighth story. Set in 1935, the TARDIS has materialised high in in the Himalayas where The Doctor is trying to return a relic, a holy bell, borrowed several hundred years earlier, to the High Lama of the local Monastery. Unbeknownst to the Doctor and his companions, things have taken a dark turn and the monastery has been infiltrated by an ancient and evil alien entity known only as The Great Intelligence. The alien is using robot versions of the Yetis, better known as 'the Abominable Snowmen' a usually passive creature, to attack anyone coming near the monastery. As the Doctor becomes involved, and the full horror of what's going on becomes clear, he vows to thwart its plans.
Perfect for all Doctor Who fans and collectors, the set comes beautifully presented in special presentation pack with diorama insert and Doctor Who heritage packaging.
Al Dewar, Character Options' Creative Director, said: "The Abominable Snowmen is, much like the 'Jungles of Mechanus' collectors' set before it, quite unusual and features a lot of quite unique features in terms of its production. For instance the TARDIS itself is unusual in its weathered appearance, with the exterior paint covering the top signs and the colour appearing slightly more indigo than usual. Its look is generally more beaten up and scruffy than fans would usually see and features fully reversed front doors with the phone cubby box sign on right hand door with no handles. The Doctor's look in this story echoes that of the TARDIS, with the addition of a huge shaggy fur coat held together with twine.
This Second Doctor set is available to pre-order online on the Character Options website.