September 03, 2017
This month sees the release of two fantastic Doctor Who soundtracks from Silva Screen celebrating a First Doctor Dalek adventure and the final story broadcast in the 'classic' era.
The Daleks and Survival will be released on on September 15, 2017 in physical and digital formats, both compiled, mastered and produced by Mark Ayres. The covers for both releases are newly commissioned from Clayton Hickman.
Pre-Order from the Silva Screen website here.
Check out the details and artwork for both releases below.
The Daleks (1963)
Music by Tristram Cary
A pioneer in the field of electronic music, Tristram Cary served as a wartime naval officer specialising in radar and electronics. He combined a career at the cutting edge of experimental music with works for cinema (The Ladykillers), television and radio. Together with Peter Zinovieff and David Cockerell, Cary was one of the founders of EMS, the company behind classic VCS3 and Synthi 100 synthesisers, which he helped design.
The Daleks made their debut in Doctor Who just before Christmas 1963 and Cary's music was composed to script as a number of atmospheric pieces for specific scenes and situations. Here, Cary's work combined live musicians with pure electronics, musique concrete and electronic treatments.
This release of the soundtrack expands on a previous issue and includes music from all seven episodes plus unreleased material and extended cues.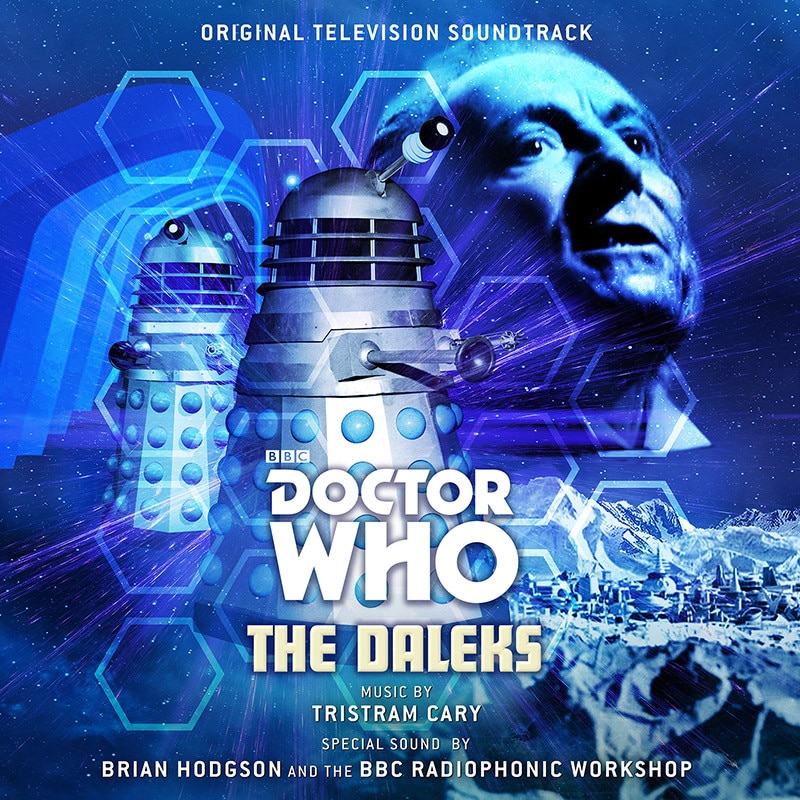 Survival (1989)
Music by Dominic Glynn
Prolific composer Dominic Glynn is closely associated with the 1980s era of Doctor Who. A major creator of production music his work can also be heard in hundreds of film and TV productions worldwide as diverse as The Simpsons, Red Dwarf and Dead Like Me.
Transmitted in late 1989, Survival marked the end of an era for Doctor Who, the final series from a continuous 26 year run. A few tracks from the series appeared on the Doctor Who 50 compilation but the rest are all previously unreleased.
Dominic is also a producer and DJ in the field of electronica. He has recorded under the name of Fluid and Cybajaz, and has contributed music to Re-Volt. Also, Dominic has collaborated with Michael Faulkner's D-Fuse AV on both live performance and music videos and through this collaboration has regularly performed as a DJ and artist at The Big Chill music festival.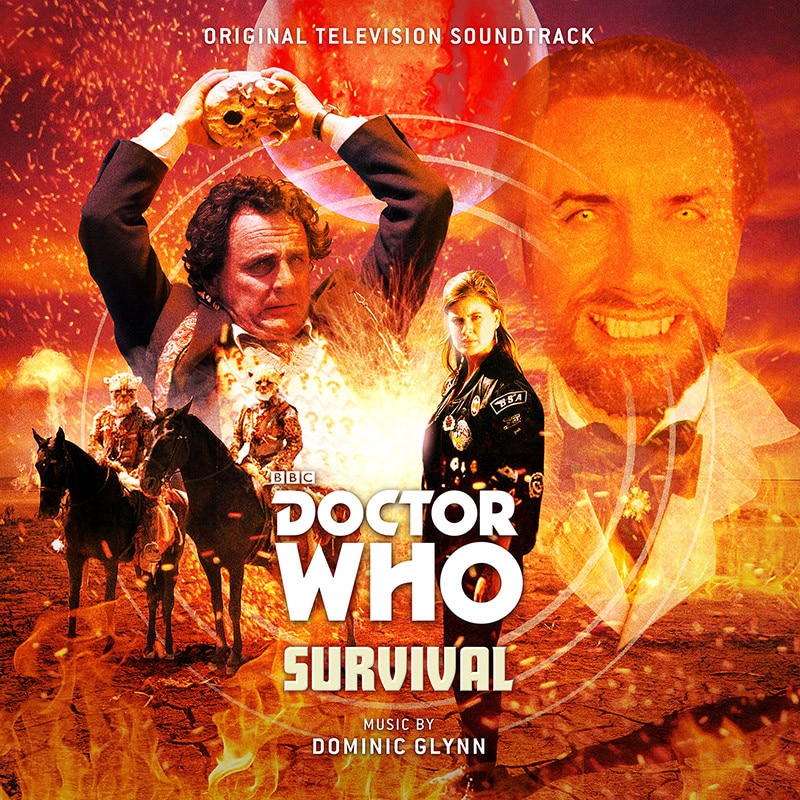 Both titles will be available from September 15, 2017 in physical and digital formats.