March 05, 2017
Audio producers Big Finish have announced details on a special limited edition vinyl edition of one of their most popular stories, Spare Parts.
Originally released in 2002, Spare Parts is a Cybermen "origin story" and was credited by the BBC for the 2006 television episode, Rise of the Cybermen. It was written by Marc Platt, who scripted the Seventh Doctor adventure Ghost Light for television in 1989.
This 4 LP set also includes a new behind-the-scenes feature on the production of this epic genesis-of-the-Cyberman tale.
PLEASE NOTE: This release is strictly limited to 500 copies – this release is exclusive to the Big Finish website. Order here.
Check out the details and artwork, and listen to a trailer below.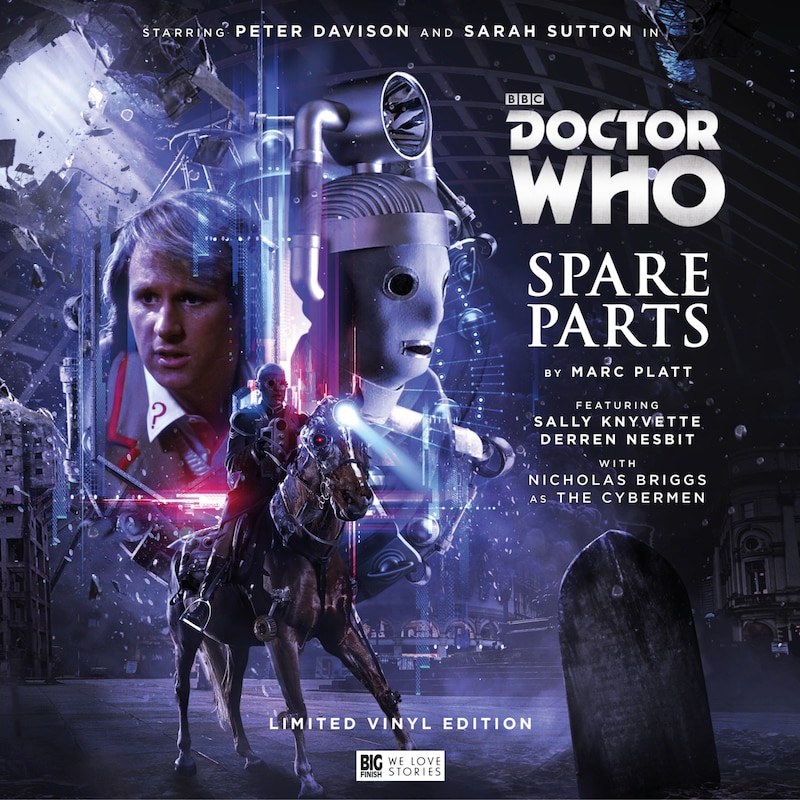 SPARE PARTS
By Marc Platt
On a dark frozen planet where no planet should be, in a doomed city with a sky of stone, the last denizens of Earth's long-lost twin will pay any price to survive, even if the laser scalpels cost them their love and hate and humanity.
And in the mat-infested streets, around tea-time, the Doctor and Nyssa unearth a black market in second-hand body parts and run the gauntlet of augmented police and their augmented horses.
And just between the tramstop and the picturehouse, their worst suspicions are confirmed: the Cybermen have only just begun, and the Doctor will be, just as he always has been, their saviour...
Spare Parts stars: Peter Davison as The Fifth Doctor, Sarah Sutton as Nyssa, Nicholas Briggs as the Cybermen, and many more.
Spare Parts is released on vinyl on April 30, 2017 - order here