June 24, 2019
To celebrate 20 years of Doctor Who on audio at Big Finish, the official Doctor Who YouTube channel will host a 20-hour weekend livestream marathon of their audio dramas - and everyone's invited to the party!
Over two days on the 20th and 21st July, the official home of Doctor Who on YouTube will broadcast more than 20 episodes of Big Finish audio adventures featuring David Tennant, Billie Piper, Alex Kingston, John Barrowman, Tom Baker, Peter Davison, Colin Baker, Sylvester McCoy, Paul McGann, David Bradley, Sophie Aldred, Katy Manning, Nicola Walker, Sir Derek Jacobi and many more. Plus, there will be video appearances from plenty of the Doctor's friends, past and present, to join in the festivities. As the stories are livestreamed on YouTube, fans will be able to join in the conversation via the live chat. Save the dates, as you won't want to miss a minute of this!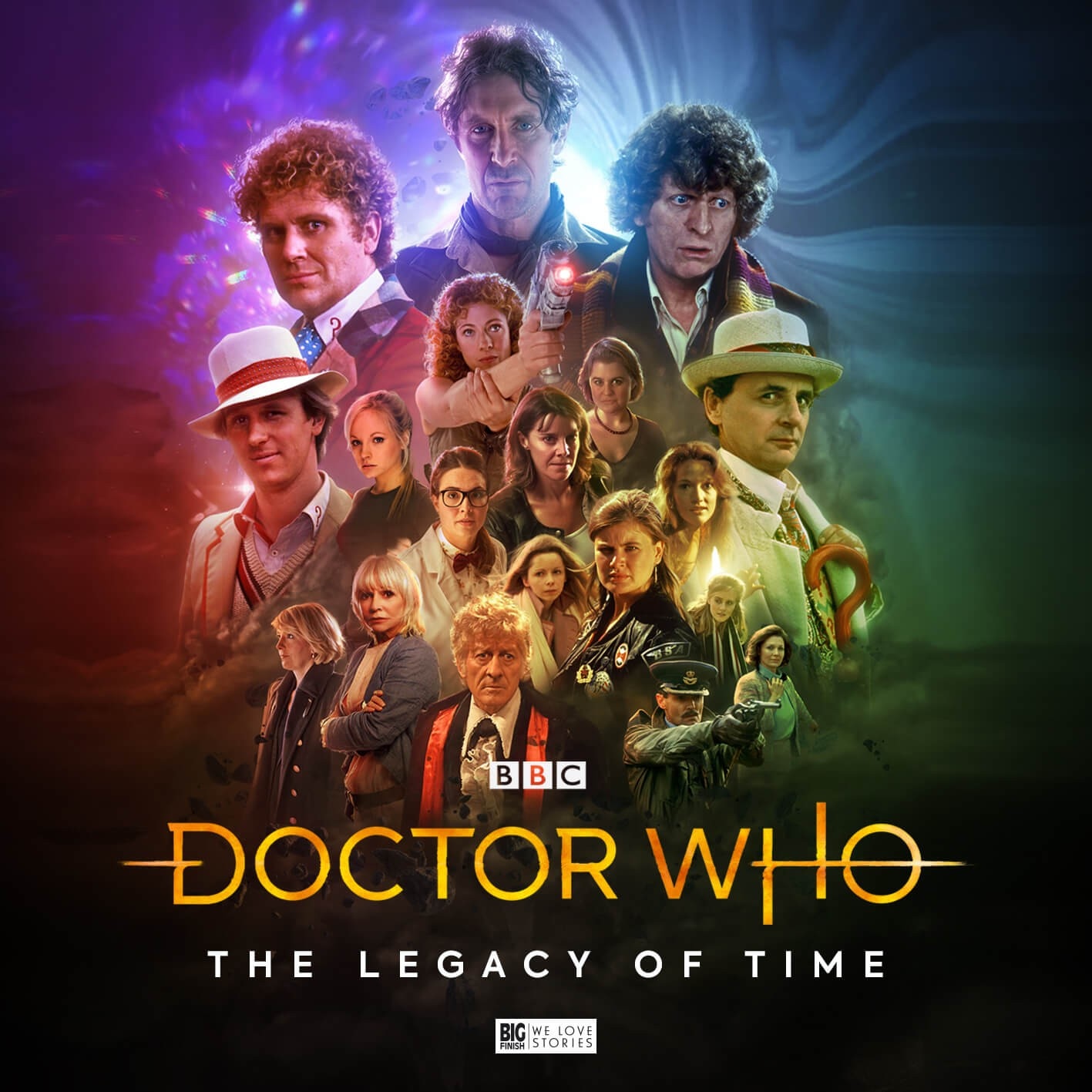 Big Finish Productions was first granted a licence to create Doctor Who adventures in audio format back in 1999. Its first production was Doctor Who: The Sirens of Time, starring Peter Davison, Colin Baker and Sylvester McCoy. The company has since expanded its ranges, producing and distributing over 300 hours of audio drama each year. To date, over 850 titles from Doctor Who and its various spin-offs have been released - and that number grows by the day, with more Doctor Who stories confirmed from Big Finish until at least 2025.
In honour of this brilliant achievement, over 20 hours of Doctor Who audio drama will be livestreamed on the BBC's official Doctor Who YouTube channel over the 20th and 21st July (full scheduled to be confirmed soon). Doctor Who fans will hear stories from their heroes, as well as never-before-heard snippets, interviews and guest cameos from some of their favourite stars and much more!
Also premiering during the event is the first episode of Doctor Who: The Legacy of Time - a special anniversary boxset release celebrating 20 years of Doctor Who at Big Finish. This first episode stars Paul McGann as the Eighth Doctor, Alex Kingston as Professor River Song and Lisa Bowerman as Professor Bernice Summerfield. Does the Doctor have room for two time-travelling archaeologists in his life?
Nicholas Briggs, creative director and executive producer at Big Finish, said:
"Has it been 20 years already? But we've only just got started! Honestly, it has been an absolute delight to have worked alongside the Doctor these past two decades. I started my life as a fan, in the days before on-demand and downloads, recording the soundtracks of Doctor Who episodes on audio tape. And now it's my job to place every incarnation of the Time Lord (give or take) in peril in so many exciting audio adventures. I have to pinch myself. I'd like to thank everyone, from the cast in front of the mic to the writers, directors, sound designers and more behind it, for making it such an amazing journey. Here's to the future! (Or is it the past?)"
Jason Haigh-Ellery, chairman and executive producer at Big Finish, added:
"In July 1999 we released 'The Sirens of Time'. In July 2019 we're releasing 'The Legacy of Time'. Those two decades have been so fulfilling for us at Big Finish - a chance to work with so many great and talented actors, writers, production crews and all of our friends at the BBC. This is a celebration of it all, with lots of surprise returns and references. Think of it as one massive Doctor Who party - and everyone is invited…"
Doctor Who: The Legacy of Time will be available from Big Finish on download and also released in an eight-disc CD deluxe package set with a limited edition of just 4,000 units.
Set the date! July 20th & 21st is going to be a weekend to remember. Check back here soon for the full weekend schedule. And don't forget to click here to subscribe to the official Doctor Who YouTube channel.