June 12, 2017
As always, Big Finish have some big stories for Whovians and in June you can find adventures featuring the Fourth Doctor and Romana, the Seventh Doctor and Ace and the return of Captain Jack and classic villain, the Meddling Monk.
Check out all the details and artwork below.
All titles are initially available exclusively from the Big Finish website.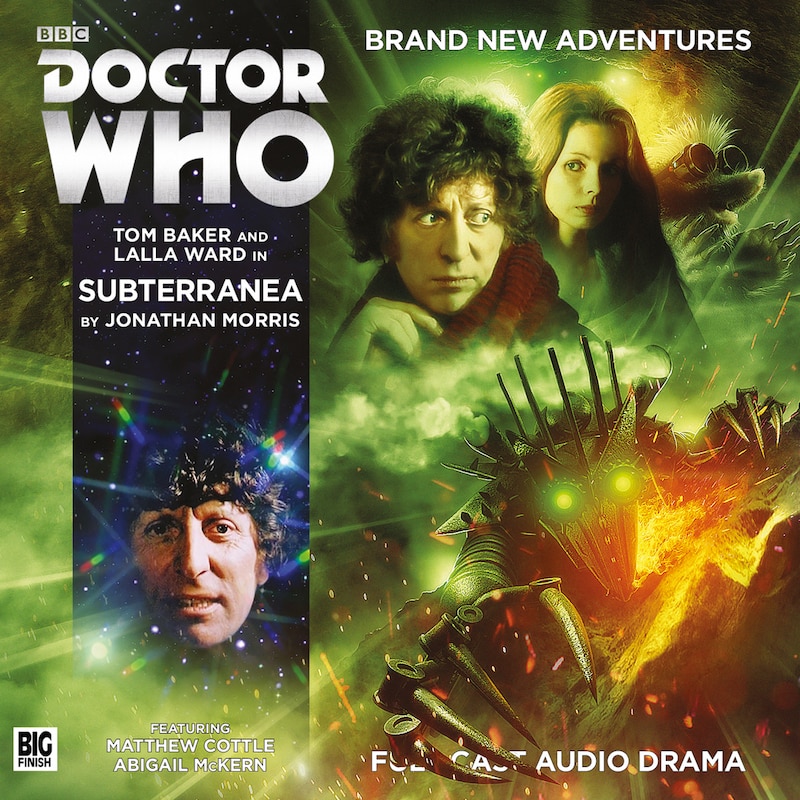 SUBTERRANEA
The TARDIS is going underground. When the Doctor and Romana find themselves buried beneath the surface of an alien world, they're soon swallowed up by a giant burrowing machine. This is where the inhabitants of this planet live - in huge, constantly moving, Drill-towns, chewing up the fuel and resources of the planet in order to survive.
But something else lurks in the earth. Something that feeds on the Drill-towns. Something that is relentless and will not stop.
The Silex are hunting.
Subterranea is a 1 CD set starring: Tom Baker (The Fourth Doctor), Lalla Ward (Romana), and many more. This title goes on general release from July 31, 2017.
---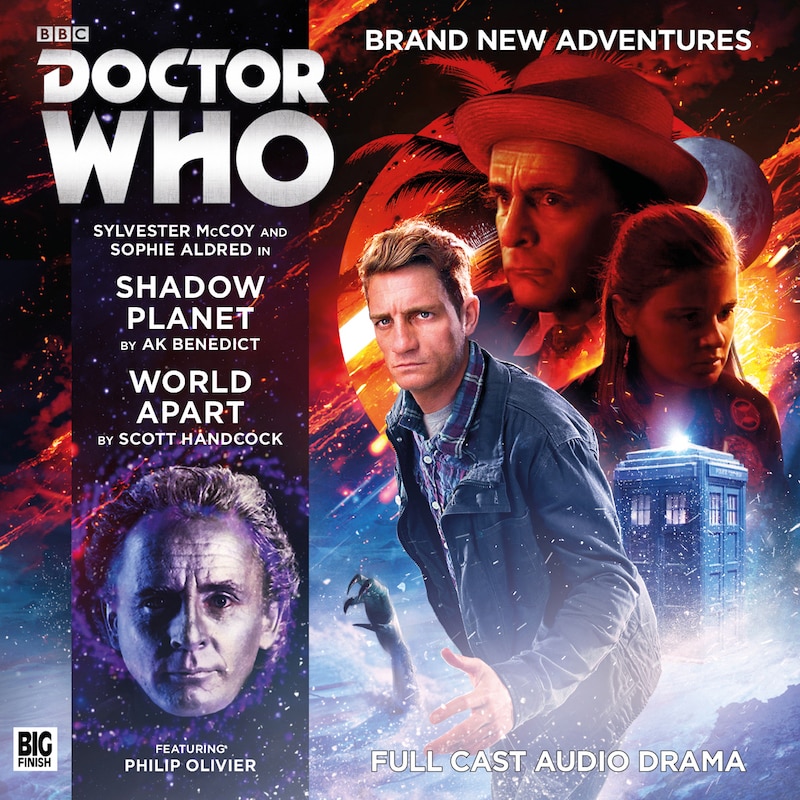 SHADOW PLANET / WORLD APART
Shadow Planet
Troubled? Anxious? Tormented by self-doubt? Come to Unity, the psychic planet! From our therapy centre beside Unity's idyllic shores, the Unity Corporation can help you overcome all your problems. How? By using a patented combination of technology and Jungian psychology, we can bring you face to face with your shadow self. The hidden you. The dark you. The you that no-one knows...
Rest assured: the process is perfectly safe. Nothing can possibly go wrong. And that's guaranteed!
World Apart
If you're reading this, it's too late.
There's no way of this planet.
You will never escape Nirvana.
Shadow Planet / World Apart is a 2 CD set starring: Sylvester McCoy (The Seventh Doctor), Sophie Aldred (Ace), Philip Oliver (Hex), and many more. This title goes on general release from July 31, 2017.
---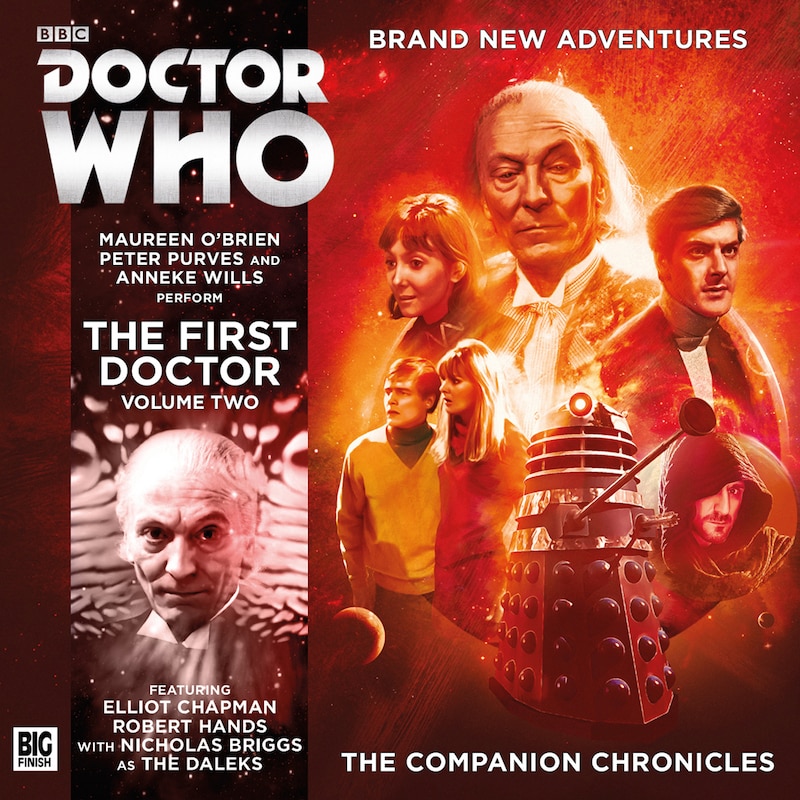 THE COMPANION CHRONICLES: THE FIRST DOCTOR VOLUME 2
Fields of Terror
The TARDIS has brought the Doctor back to Revolutionary France, a place that's always fascinated him. But this time he, along with Steven and Vicki, are drawn into a devastated land, caught between the soldiers who are burning all before them and a monstrous shape that follows in their wake.
Across the Darkened City
On the planet Shade, The Chaons, an invading race of strange, amorphous creatures that ravenously absorb energy, have reduced the city there to a desolate ruin. Separated from the Doctor and Vicki, Steven has to join forces with an unexpected ally to find his way back to the TARDIS. Ahead, lies a nightmare journey through the dark - a test of endurance and trust.
The Bonfires of the Vanities
When the Doctor, Polly, and Ben arrive in Lewes in the late 1950s, they're just in time to celebrate Guy Fawkes' Night. But there's no fun on the streets tonight – the town is in the grip of fear. There are imps on the loose in Lewes, the Bonfire Boys are on the march, and nobody is safe from the fire.
The Plague of Dreams
"Pray welcome, one and all, to this, a fantasy in two acts, presented, most humbly, for your pleasure. We bring you drama and magic, angels and demons, a tale of mysterious plague... of nightmares made flesh... of a war fought both in this world and those immeasurably distant. A war, in fact, fought through the mists of time itself. It will make you gasp! It will make you weep! It may even make some of you wake-up..."
The Companion Chronicles – The First Doctor Volume 2 is a 4 CD set starring: Maureen O'Brien (Vicki), Peter Purves (Steven Taylor), Anneke Wills (Polly), Nicholas Briggs (the Daleks), and many more. This title goes on general release from July 31, 2017.
---
THE LIVES OF CAPTAIN JACK
The Year After I Died
Set in the year 200,101, on an Earth ravaged by the Daleks, Jack struggles to save humanity from its oldest enemy.
Wednesdays For Beginners
Jack and Jackie Tyler must unite to rescue the Powell Estate from a force whose name Jackie can never say.
One Enchanted Evening
Captain Jack and Alonso Frame have only just met. But why did the Doctor want them to be together?
Month 25
He's the young star of the Time Agency, and his whole life is about to fall apart. But that's not going to stop him winning.
The Lives Of Captain Jack is a 5 CD set starring: John Barrowman (Captain Jack Harkness), Russell Tovey (Midshipman Alonso Frame), Camille Coduri (Jackie Tyler), and many more. This title goes on general release from July 31, 2017.
---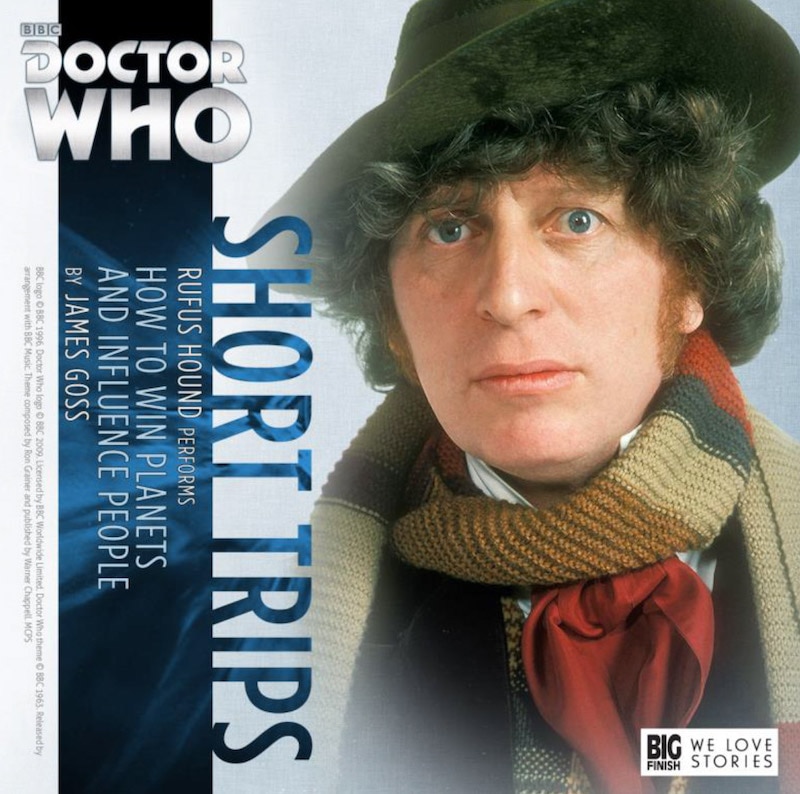 HOW TO WIN PLANETS & INFLUENCE PEOPLE
9AM: Registration
10AM: Our Opening Guest Speaker discusses Strategic Invasion Plans, including things to look out for, Time Lords to avoid, and tips on crushing the lesser races
11AM: Biscuits and Coffee
12AM: Continuing on from his opening talk, our Guest Speaker discusses bringing the universe to its knees
1AM: Lunch
A dynamic talk with slides. The Meddling Monk has lectured widely for several centuries, and his wisdom is contained in the following bestsellers: The 7 Habits Of Truly Terrible People, Who Moved My Sun?, Feel The Fear And Detonate It Anyway, The One Million Year Manager and Ice Men Are From Mars, Karate Is From Venus.
How To Win Planets & Influence People is narrated by Rufus Hound (who played Sam Swift in the 2015 television episode The Woman Who Lived) and will only be published as a digital download exclusively on the Big Finish website.
---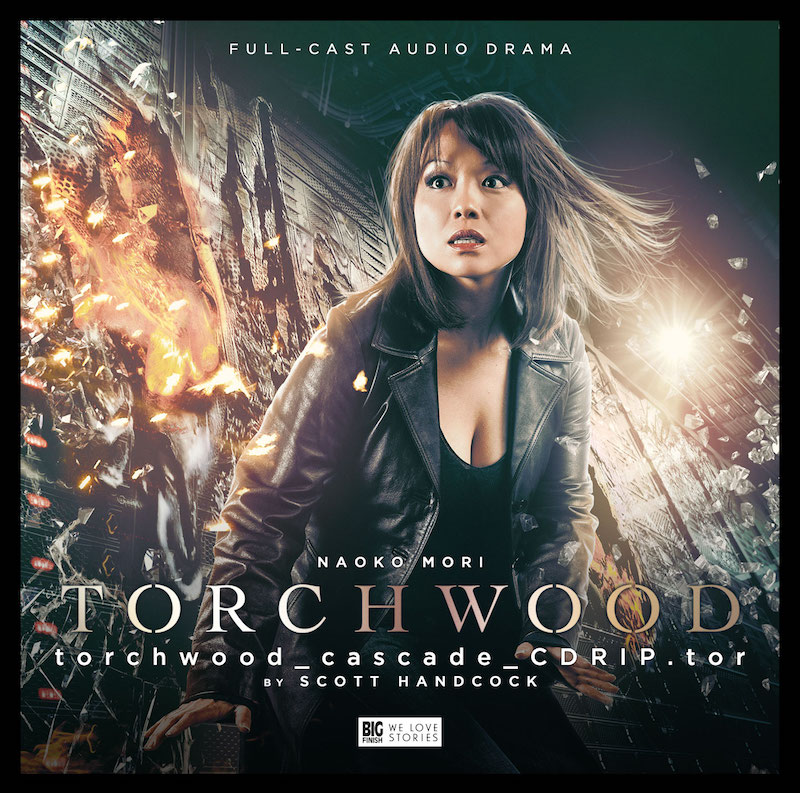 torchwood_cascade_cdrip.tor
WARNING: The unauthorised reproduction or distribution of this copyrighted workis illegal. Your downloads are monitored. Internet piracy is a crime and ispunishable by up to 5 years in prison, a fine of £250,000 or death.
Come on, we've all done it. We've all downloaded a cheeky little something we shouldn't have. After all, what's the harm, eh? You never get caught. No-one knows. No-one knocks at your door and tells you you're about to die.
Turns out, there's something hiding in the internet. It knows what you've done. And it's going to stop you.
PLEASE NOTE: Torchwood contains adult material and may not be suitable for younger listeners
torchwood_cascade_cdrip.tor is 1 CD set starring: Naoko Mori (Toshiko Sato), and many more. This title goes on general release from Aug 30, 2017.
---
All titles are initially available exclusively from the Big Finish website.