February 18, 2020
Build-A-Bear Workshop and BBC Studios have today launched a Doctor Who range, launching a Doctor Who Bear and accessories.
The Doctor Who Bear features branded blue paw pads, two blue hearts on its chest and comes in its own TARDIS!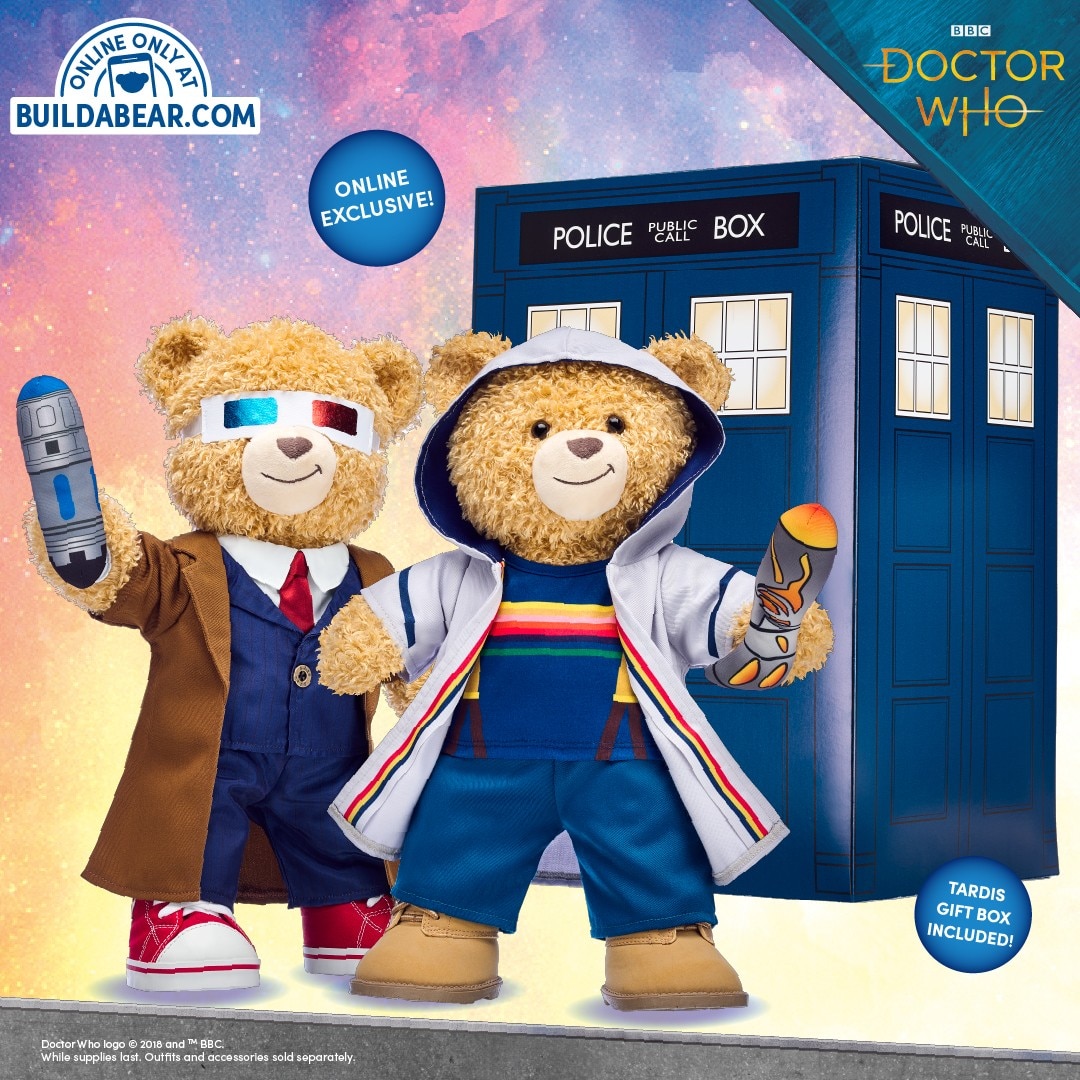 Complete your Time Lord's look with the iconic Thirteenth Doctor or Tenth Doctor outfits. Sport the striped top, coat and braces worn by the Thirteenth Doctor, or the suit, trousers, glasses and trainers worn by the Tenth Doctor. Each furry friend will arrive with a sonic screwdriver in its own TARDIS gift box.
The new range is available exclusively online in the UK and coming later this month to the USA.