August 11, 2018
As part of their 20th anniversary celebrations, Big Finish Productions are releasing a number of special titles throughout 2018, 2019 and 2020, each focused on an incarnation of the Doctor, and they've just unveiled the first two…
---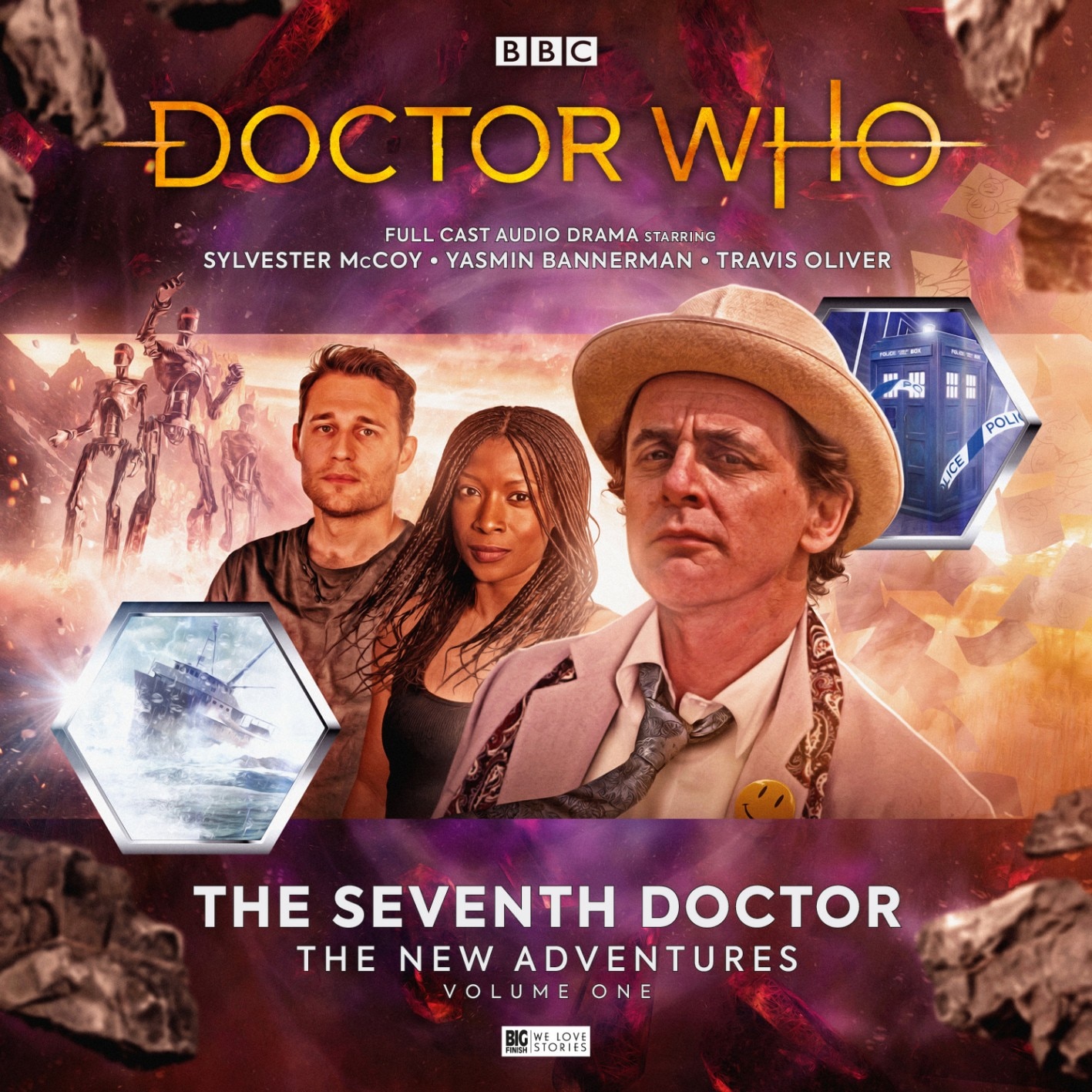 The New New Adventures
This November, Sylvester McCoy's Seventh Doctor returns with two companions from The New Adventures – a series of Doctor Who novels from Virgin Books that took the reigns of Doctor Who when the television series finished back in 1989. Yasmin Bannerman plays Roz Forrester and Travis Oliver plays Chris Cwej in Doctor Who – The New New Adventures.
This new box set includes four stories:
1. The Trial of a Time Machine by Andy Lane
2. Vanguard by Steve Jordan
3. The Jabari Countdown by Alan Flanagan
4. The Dread of Night by Tim Foley
Producer and director Scott Handcock explains:
"As a fan who grew up in the era of the New Adventures novels, I was thrilled when David Richardson offered me the opportunity to tackle a new box set featuring the Seventh Doctor, Roz Forrester and Chris Cwej. The feedback to the novel adaptations was fantastic, and getting the chance to tell completely new stories with this TARDIS team has been a joy!
"We've tried to make the most of the box set format, so we have four original hour-long stories reuniting the Doctor, Roz and Chris – and, of course, Sylvester, Yasmin and Travis, who struck up such a brilliant rapport on the adaptations. The four new tales tackle very different genres, in very different settings and times, with Chris and Roz creator Andy Lane kicking off the box set with his story, The Trial of a Time Machine. There really is something for everyone!"
The New New Adventures will be released in November 2018, available as a CD box set for £23 or on download at £20 from Big Finish.
---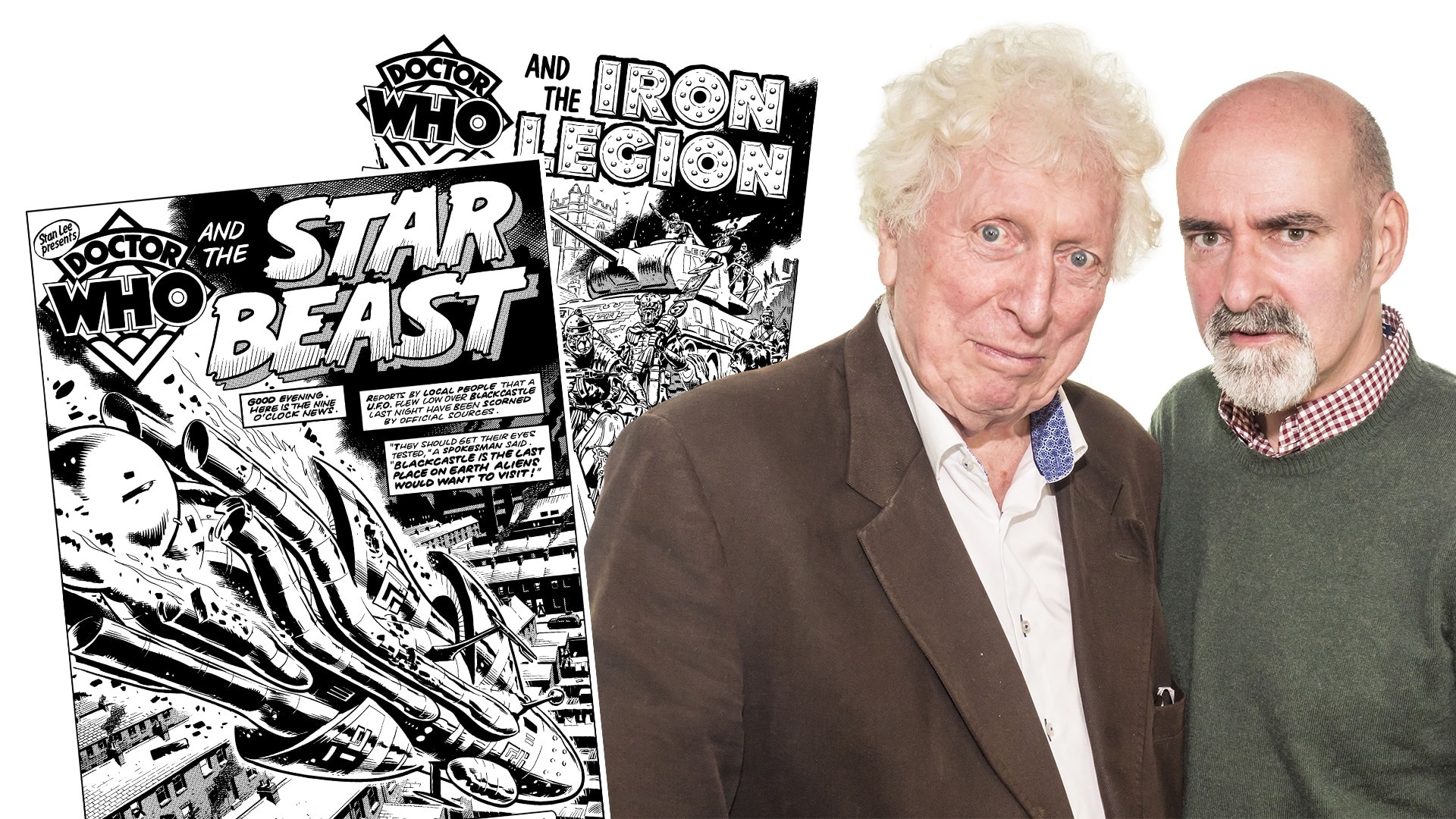 The Comic Strip Adaptations
Two new adventures are also being released for the Fourth Doctor, adapted from the comic strip by Pat Mills and Dave Gibbons that featured in Doctor Who Magazine (back when it was Doctor Who Weekly).
Doctor Who: The Comic Strip Adaptations will be released in March 2019 comprising of:
1. Doctor Who and the Iron Legion adapted by Alan Barnes
2. Doctor Who and the Star Beast adapted by Alan Barnes
In these two adventures, we find the Fourth Doctor travelling with his famed elongated technicolour scarf for company. He'll encounter the Iron Legion, an army of robotic Roman legionnaires, and in Doctor Who and the Star Beast, one of the deadliest and most adorable villains ever – Beep the Meep!
Nicholas Briggs, director of the Fourth Doctor audio adventures, explains:
"These Fourth Doctor comic strip adaptations have a whole different feel to them. It's like they're from a parallel universe vision of Doctor Who. Tom Baker spotted it straight away, emailing me the moment he'd read The Iron Legion, commenting that this was 'a bit DIFFERENT' – actually typing 'different' in capitals! But he rose manfully to the challenge and entered into the spirit of it all wonderfully. And that spirit is that they are, essentially, wackier.
"There's a feeling of 'we could do anything because there are no budget restrictions' in the original comic strips, and our adaptor, Alan Barnes, has captured this perfectly. Crazy characters, extravagant action sequences. And Alistair Lock has done a superb job with his sound design and music.
"The Star Beast has a slightly different feel. The alien monster craziness is contrasted sharply with a dash of kitchen sink drama and a touch of Grange Hill, which predated the TV series exploring more domestic settings. It's interesting how the brilliant comics writer of these strips, Pat Mills, kind of anticipated this. Alan has a great love for Pat's work, and he was absolutely the right fit to adapt these beautiful, bonkers adventures of an extra-eccentric Fourth Doctor."
These two epic stories will be released in March 2019 as a 5-disc CD box set for £23 or on download at £20 from Big Finish. Or you can get both sets together as a pre-order bundle, at £46 on CD or £40 on download.