July 27, 2013
July's Dark Bunny t-shirt designs celebrate the saccharine executioner Kandy Man, and iconic Seventh Doctor companion Ace - and are available now.
The preferred method of public execution by Helen A's regime, one should never be found lurking on Terra Alpha without both a smile on your face and a Fondant Surprise-fan t-shirt. Happiness will prevail with this tee.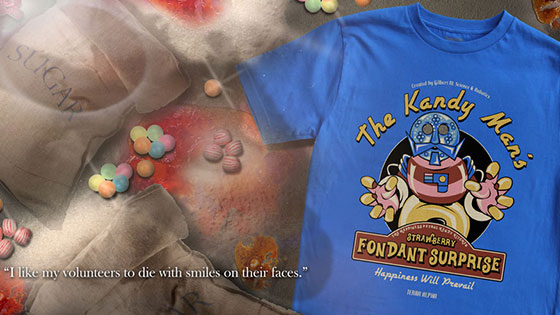 The second design celebrates Ace – and more specifically, her homemade explosive Nitro 9. Carrying a 'Risk of Explosion' symbol, the tee's reverse features the iconic 'Ace' detailing found on the character's own bomber jacket. Wicked!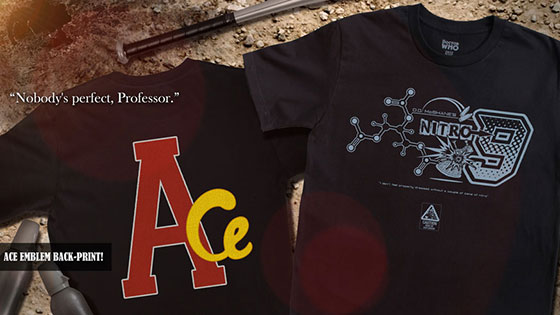 Both designs can be purchased from the Dark Bunny Tees website now - or browse the tees released over the past six months.