August 26, 2013
After the success of their Fourth Doctor Scarf, Lovarzi, the UK's leading online scarf retailer, is releasing five more unique Doctor Who products to celebrate the show's 50th anniversary.
For fans of the Seventh Doctor, a replica question mark jumper is a must – originally designed by Ken Trew in April 1987, for McCoy's debut in Time and the Rani, and worn until 1989. Perfect the look by teaming the jumper with a detailed silk scarf and 100% cotton hanky – also released in this range.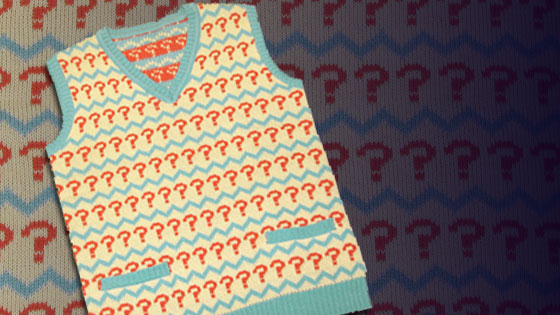 Fourth Doctor cosplayers can now re-enact Tom Baker's final adventures with Lovarzi's Season 18 Fourth Doctor scarf. In burgundy and red, and made from acrylic chenille, it was first seen in The Leisure Hive (1980) and was designed by June Hudson under instructions from producer, John Nathan-Turner. The scarf was utilised extensively until the Fourth Doctor's swansong, Logopolis.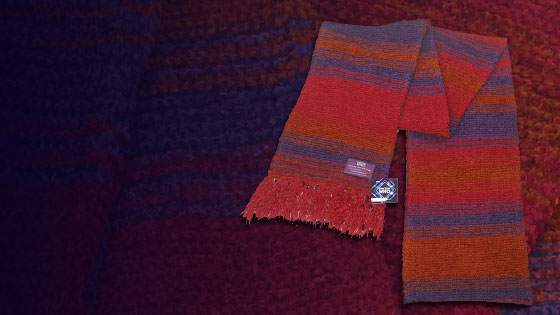 Finally, the reversible Dalek scarf is an entirely unique design, initially available in two inter-woven colour combinations: blue and light grey or grey and charcoal. The scarf is made in Italy from finest quality wool and modal, resulting in a very fine finish.
Maninder Singh Sahota, Director of Lovarzi, says: "After the success of the Doctor Who Scarf last year, it is great to offer Doctor Who fans some other classic products. We are dedicated to providing fans with fine quality products which I'm certain they'll love."
The Seventh Doctor jumper, silk scarf and handkerchief, Season 18 Fourth Doctor scarf and exclusive Dalek Scarf will all be available for pre-order from Lovarzi.co.uk, BBCShop.com and the Doctor Who Experience from September 2013, while the Fourth Doctor's striped scarf is currently available from retailers globally.