June 26, 2017
Doctor Who director extraordinaire Rachel Talalay (this year is her third finale) has been chatting to Doctor Who Magazine about this year's finale, The Doctor Falls, and the forthcoming Christmas Special.
Doctor Who Magazine issue 514 is available from June 29, get a half-price subscription
The episode will be Peter Capaldi's final as The Twelfth Doctor. Rachel spoke about her delight at being asked to direct again:
"It took my breath away. It really, really took me by surprise. I didn't know that Steven [Moffat, showrunner] was going to announce it when he did, and suddenly my Twitter was full of so much incredible positivity – and I was overwhelmed, because I don't take these things for granted.
It's definitely quite something to be asked to direct three in a row and be part of this epic ending."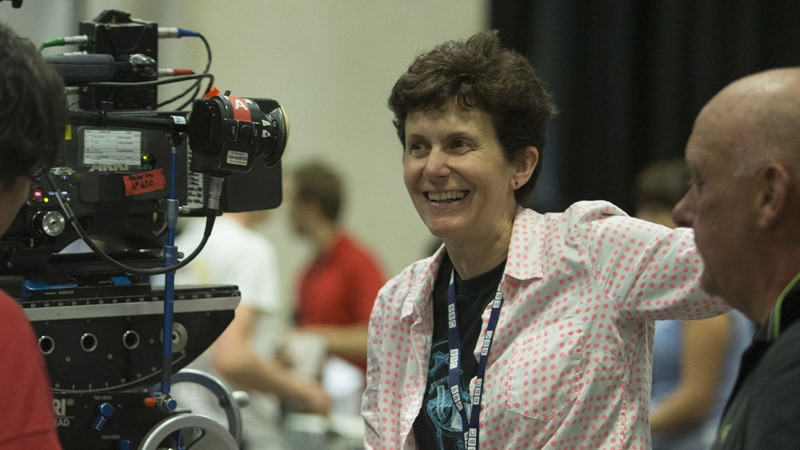 The conclusion of this epic ending is the 2017 Doctor Who Christmas Special, which sees Peter Capaldi bow out as the Time Lord. Talalay (pictured above), who is also directing, commented on the script:
"Oh, it's so wonderful. I'm the biggest fan of it. It's a tour de force. It's a fanboy's dream.
I mean, there's a certain absolute fanboy-ness to it, which will make you squee – but also it's a beautiful, joyous, heartbreaking script. Steven is a genius. So I don't lose sight of how lucky I am. Even when I'm like, 'How the hell are we going to get this done?'"
Doctor Who Magazine also reported on the read through for the episode which took place on June 8; Steven Moffat told the cast and crew in attendance:
"The one thing I have to say is, it's Christmas Day, we're gonna keep it funny, and we're gonna keep it lively, as well as sad. If we cry, they" – by which he means the audience – "won't. We want them to cry. So Doctor Who will laugh bravely into that good night."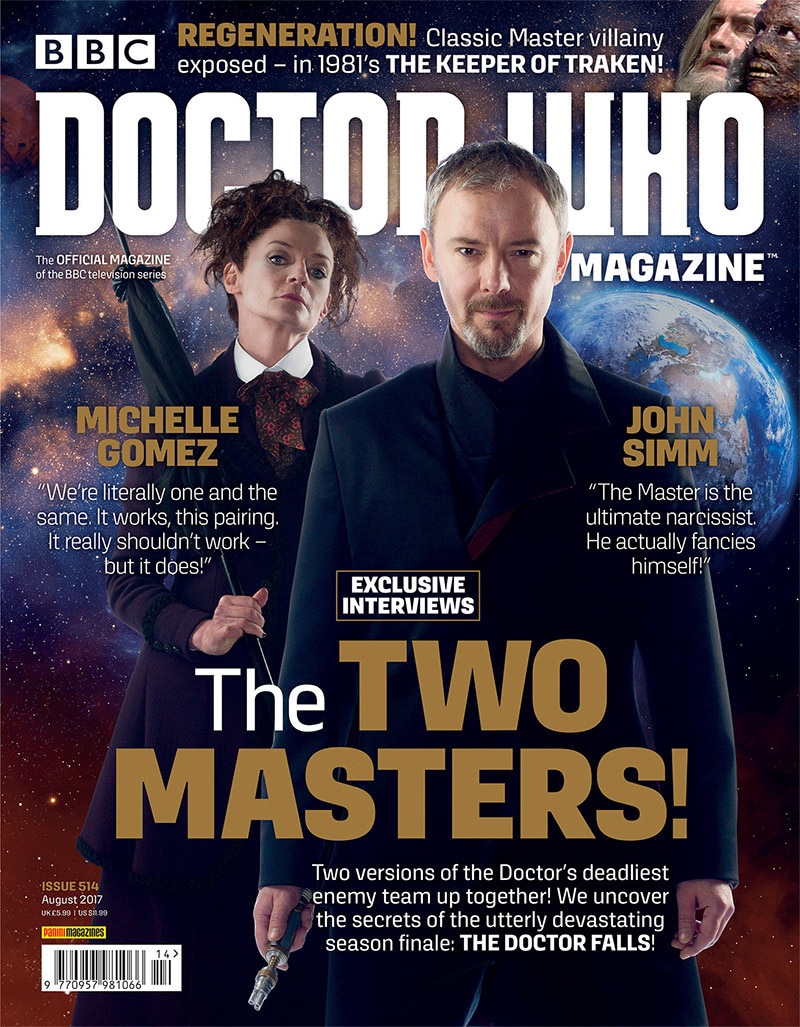 This edition of Doctor Who Magazine also includes exclusive interviews with John Simm, Michelle Gomez and Steven Moffat, and a preview of the Series 10 finale, The Doctor Falls. DWM Issue 514 is available from June 29, 2017.
EXCLUSIVE OFFER: Get a half-price subscription to Doctor Who Magazine here