January 22, 2019
To celebrate the release of Tom Baker's debut novel Doctor Who: Scratchman (out now!), here's a list of people associated with Doctor Who, who much like the man who played the Fourth Doctor, have had amazing success outside the TARDIS.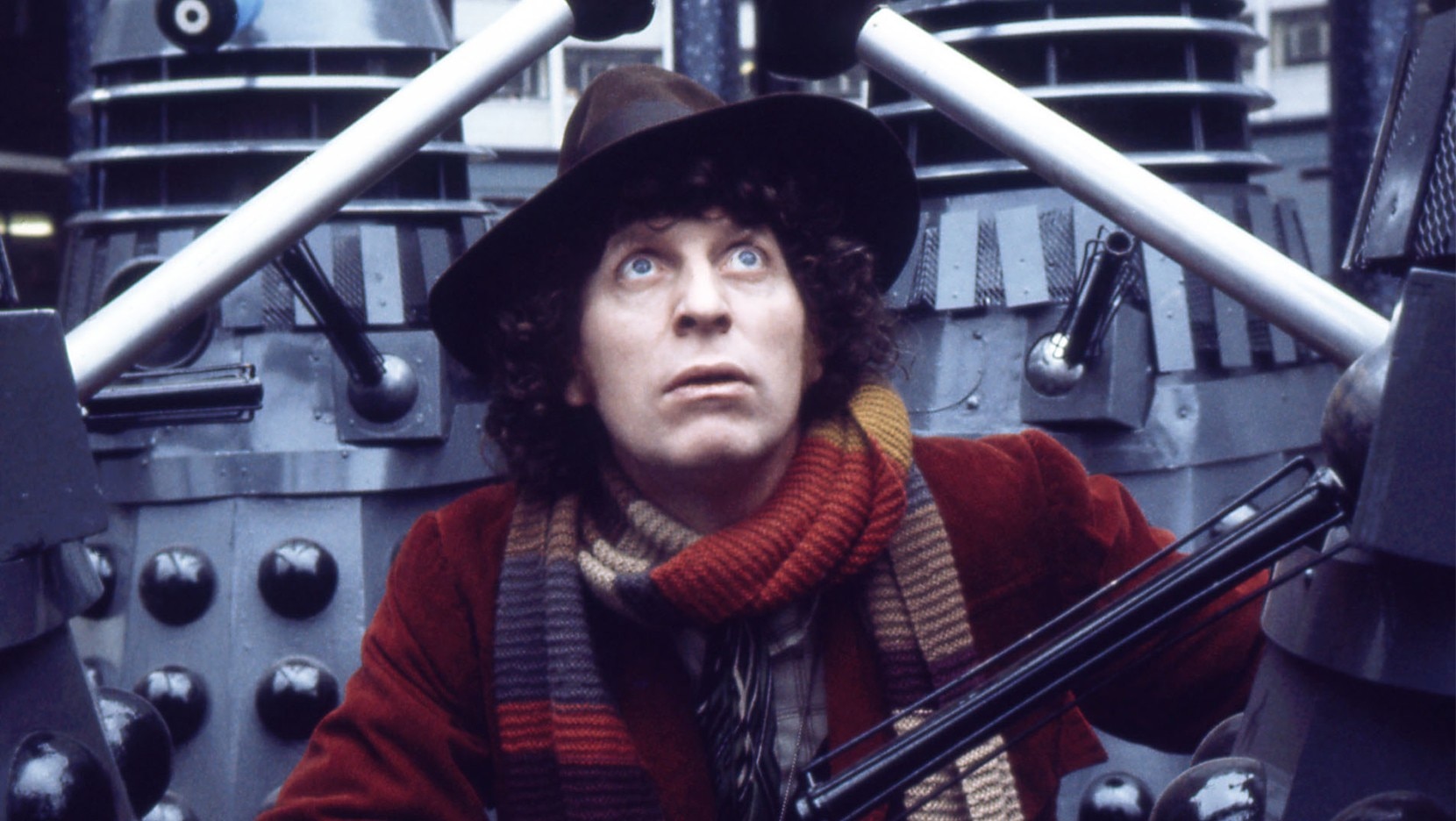 ---
Peter Capaldi: Oscar-Winning Director
Played the Twelfth Doctor (2014 – 2017)
Before he became known as the Twelfth Doctor, Peter Capaldi already had an Oscar under his belt, which he won in 1995 for Best Short Film. Directed by the man himself, Franz Kafka's It's A Wonderful Life sees writer Franz Kafka undertake a nightmarish voyage while seeking inspiration for his work. It stars Richard E Grant (who'd later play The Great Intelligence opposite the Eleventh Doctor) and it's probably the only Oscar-winner ever to feature a musical number by a singing spider.
---
Peter Davison: Composed and sang the theme to Button Moon
Played the Fifth Doctor (1982 – 1984)
For children of a certain age, there was only one eccentric space explorer – and that was Mr Spoon! Made out of wooden spoons, a bottle and a saucepan, the enigmatic Mr Spoon voyaged through space in his rocket ship built out of a dimensionally transcendental baked bean can.
The theme to this 1980s pre-school adventure series was written and sung by Peter Davison and then-wife Sandra Dickinson. When offered the job, he adapted a more serious song "Dancing In The Dark" into the haunting classic. "At that time I was taking myself quite seriously as a songwriter," said Davison of the tune.
---
Peter Purves: Blue Peter presenter
Played Steven Taylor (1965 – 1966)
The third member of our triad of Power Peters is Peter Purves. When he stopped being a companion to the First Doctor, Purves found himself a household name and totally out of work. He'd kept one prop from Doctor Who – the Celestial Toymaker's fiendish Trilogic Game. Believing the prop was cursed he eventually threw it away. The next week he got a job presenting the BBC's children's show Blue Peter. He started in 1967 and stayed for 12 years.
---
Billie Piper: Popstar
Played Rose Tyler (2005 – 2006 and 2008) and the Moment (2013)
At the age of 15, Billie Piper was the youngest artist to ever have a Number One single with "Because We Want To". She clocked up two more Number Ones ("Girlfriend" and "Day & Night") and her album "Honey To The B" went double platinum.
At 21, she retired from her music career and relaunched herself as an actress, winning the part of Rose Tyler. The rest is history. (She's not the only Doctor Who companion to launch a music career. Frazer Hines - who played the Second Doctor's companion Jamie - capitalised on his pin-up status to release a single called 'Who's Dr Who?')
---
Mervyn Pinfield – Invented the Autocue
Associate Producer of Doctor Who (1963 - 1964)
Television presenters and politicians would be lost without Mervyn Pinfield. The Associate Producer of the first season of Doctor Who (and director of most of The Sensorites) invented an early version of the autocue.
Before Meryvn, newsreaders and presenters read their scripts off giant cards. Thanks to Mervyn, they could read them from a large projected scrolling screen that kept pace with their delivery. Called the Piniprompter, it's the revered relative of the systems that public speakers and presenters still use today.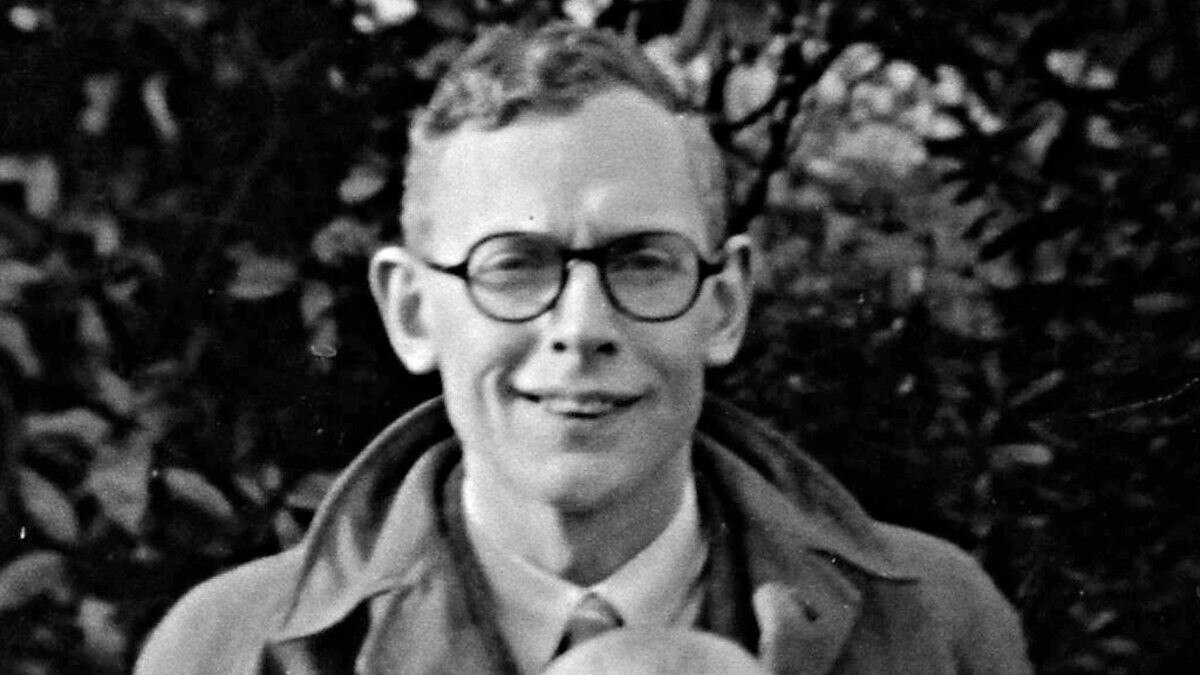 ---
Catherine Tate: Comedian
Played Donna Noble (2006 – 2009)
Before she played Donna Noble, Catherine Tate was already one of the most successful comedians in the UK, performing and writing The Catherine Tate Show – both on TV and in a series of stadium-filling tours. The show gave rise to a host of memorable characters, catchphrases ("Am I bovvered?"), and a lot of merchandise (if you got through 2005 without being given a Racist Nan card, you weren't alive). Her casting as Donna in 2006's The Runaway Bride was her first serious acting role and she was so successful she was brought back for a whole series.
---
Arthur Darvill: Wrote An Opera
Played Rory Williams (2010 – 2012)
To date, Arthur Darvill is the only actor in Doctor Who ever to have written an opera. The Lightning Child was an ambitious adaptation of a Greek Tragedy called The Bacchae, and filled the stage of the Globe Theatre with music, spectacle and riotous dance in 2013.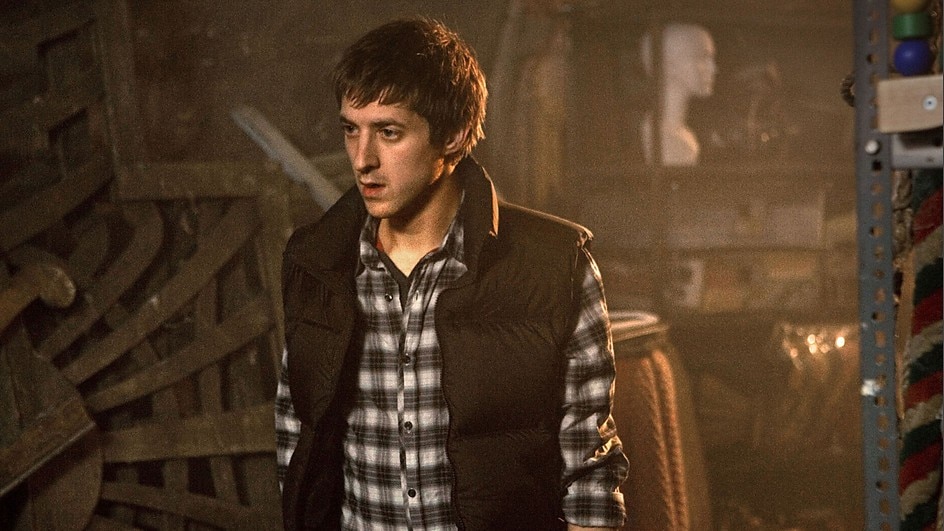 ---
Maureen O'Brien: Crime Writer
Played Vicki (1965)
Maureen O'Brien played the First Doctor's companion Vicki. She has also written a series of critically acclaimed thrillers detailing the adventures of Inspector John Bright. The first one, Close Up On Death, is a fascinating story of the early days of television production at the BBC. When a young actress replaces someone in a successful television series she finds herself caught up in the intrigue and politics of BBC television studios and rehearsal rooms… with added murder.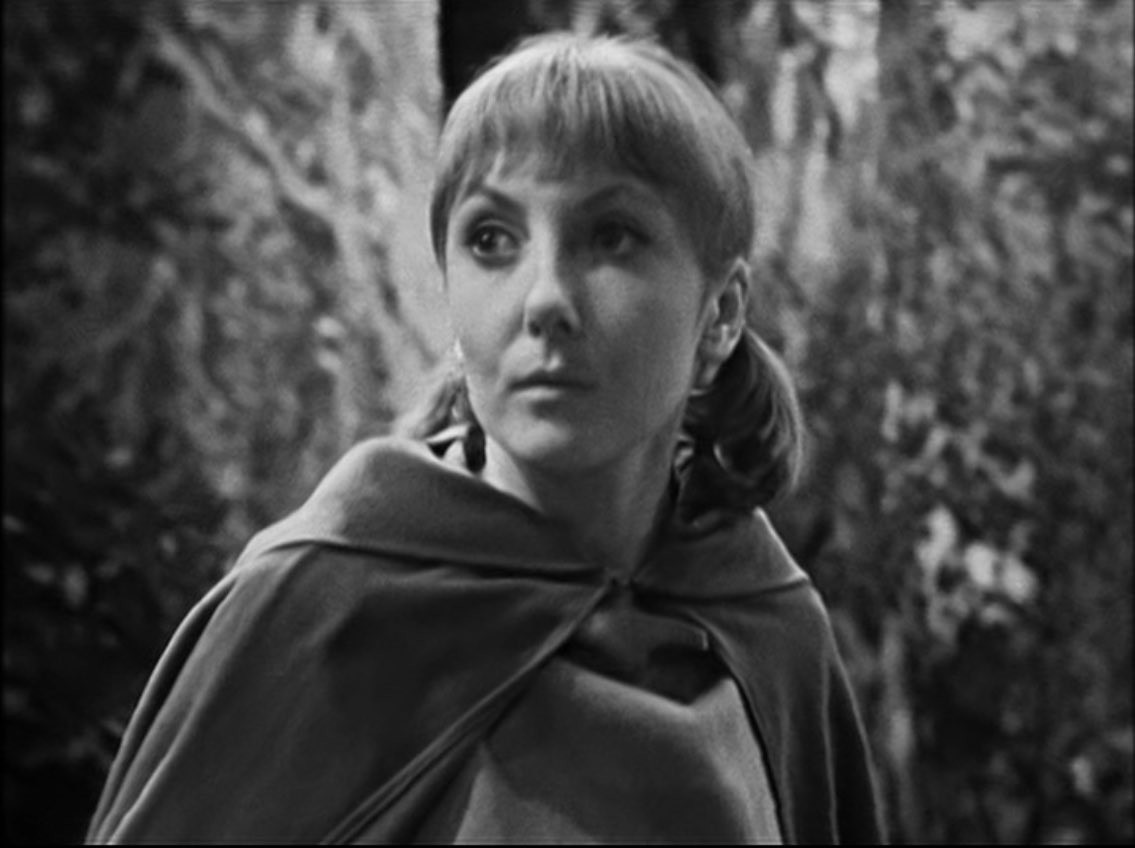 ---
Noel Clarke: Auteur
Played Mickey Smith (2005 – 2006)
Doctor Who fans know him as Rose's on-again off-again abandoned-in-another-universe-again boyfriend Mickey Smith. However, he's also a considerable figure in the British film industry, having won a BAFTA in 2009 and written, directed and starred in the Hood trilogy of films.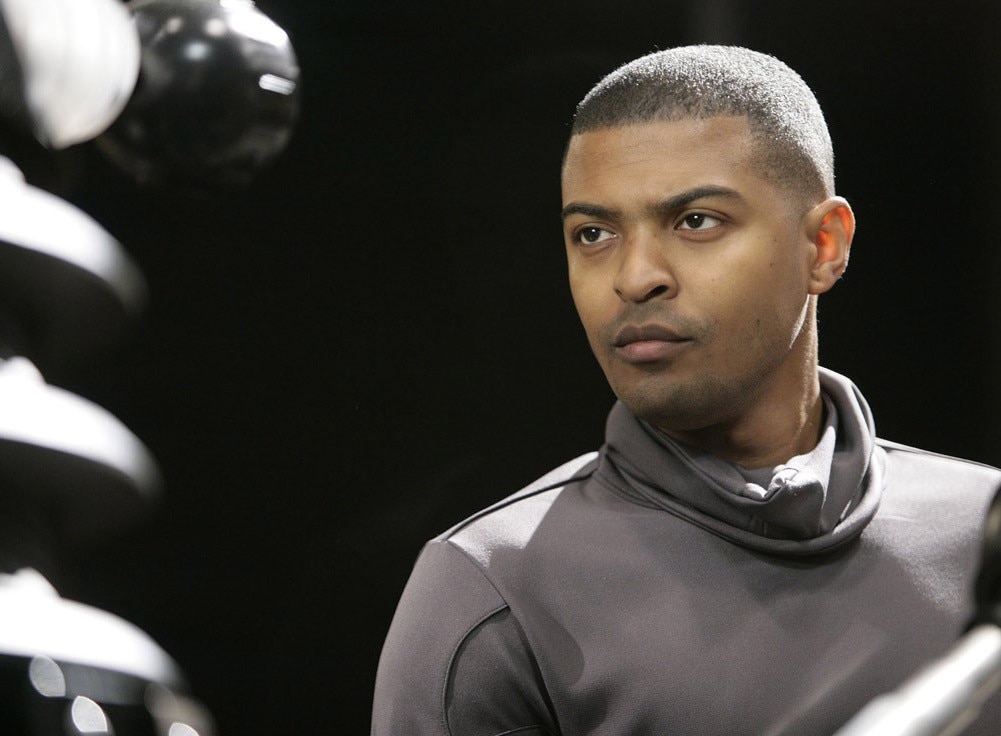 ---
Lalla Ward: Artist
Played Romana II (1979 – 1981)
The Honourable Lady Sarah Ward, better known to Doctor Who fans as Lalla Ward, is also an accomplished painter and textile artist, specialising in animals and wildlife. She has exhibited widely, drawn the illustrations for a book called Astrology For Dogs, and been profiled in Quilting Daily magazine. She's also the only Doctor Who companion to be displayed in the National Portrait Gallery, with the gallery holding a 1975 portrait of her by Norman Parkinson.
---
Patrick Troughton: War Hero
Played the Second Doctor (1966 – 1969)
During the Second World War, Patrick Troughton served as a Lieutenant in the navy protecting the shipping convoys feeding a starving Britain. The Second Doctor actor survived being blown up, his ship sinking, and escaped to be involved in several more battles. He was awarded several medals for bravery and was officially commended "for outstanding courage, leadership and skill". He also wore a tea cosy on his head to keep warm in the North Atlantic sea.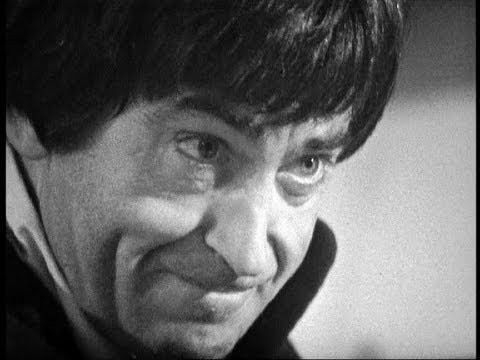 ---
Mark Gatiss: National Institution
Writer and actor in Doctor Who (2005 – 2017)
Mark Gatiss is one of the few people to have written and acted in episodes of Doctor Who, as well as writing An Adventure In Space And Time. He's also one third of the phenomenally successful League Of Gentlemen comedy group who have performed in theatre and on TV, radio and cinema on-and-off for twenty years. He's also presented documentaries on art and horror cinema, and co-created the worldwide television sensation Sherlock. He's written three books and a graphic novel about the murky anti-hero Lucifer Box and adapted several episodes of the acclaimed ITV series Poirot.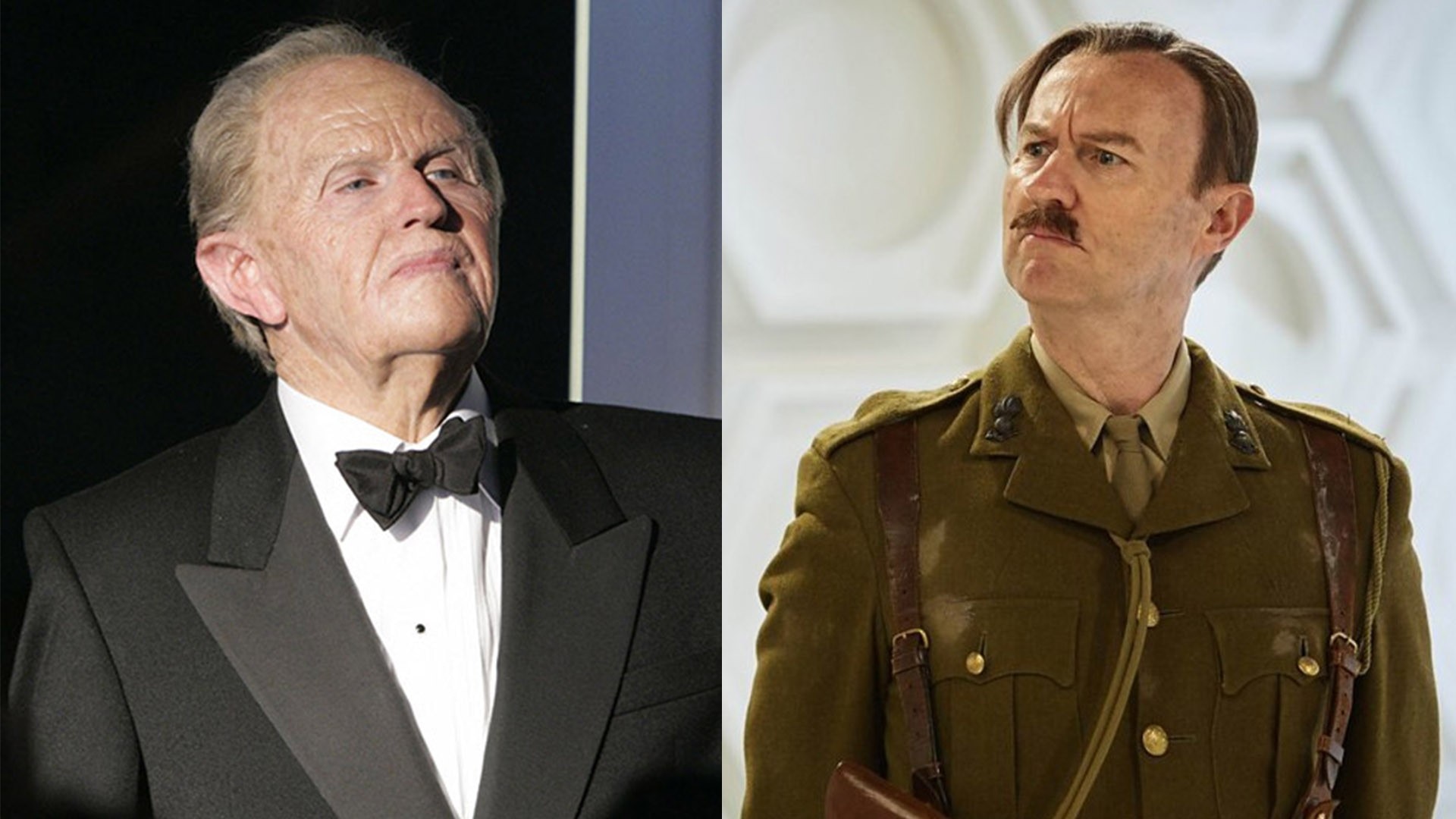 ---
John Barrowman: Renaissance Man
Played Captain Jack Harkness (2005 – 2011)
Famous for playing Captain Jack in Doctor Who and Torchwood, John Barrowman has done everything. He's found fame as a reality TV series contestant and judge, a chat show host, a recording artist and touring performer, a singer and dancer in West End musicals and a writer of Young Adult fiction, science-fiction, autobiographies and comic books. Checking this list, the only things he still has to do is be awarded a medal for valour and exhibit his embroidery.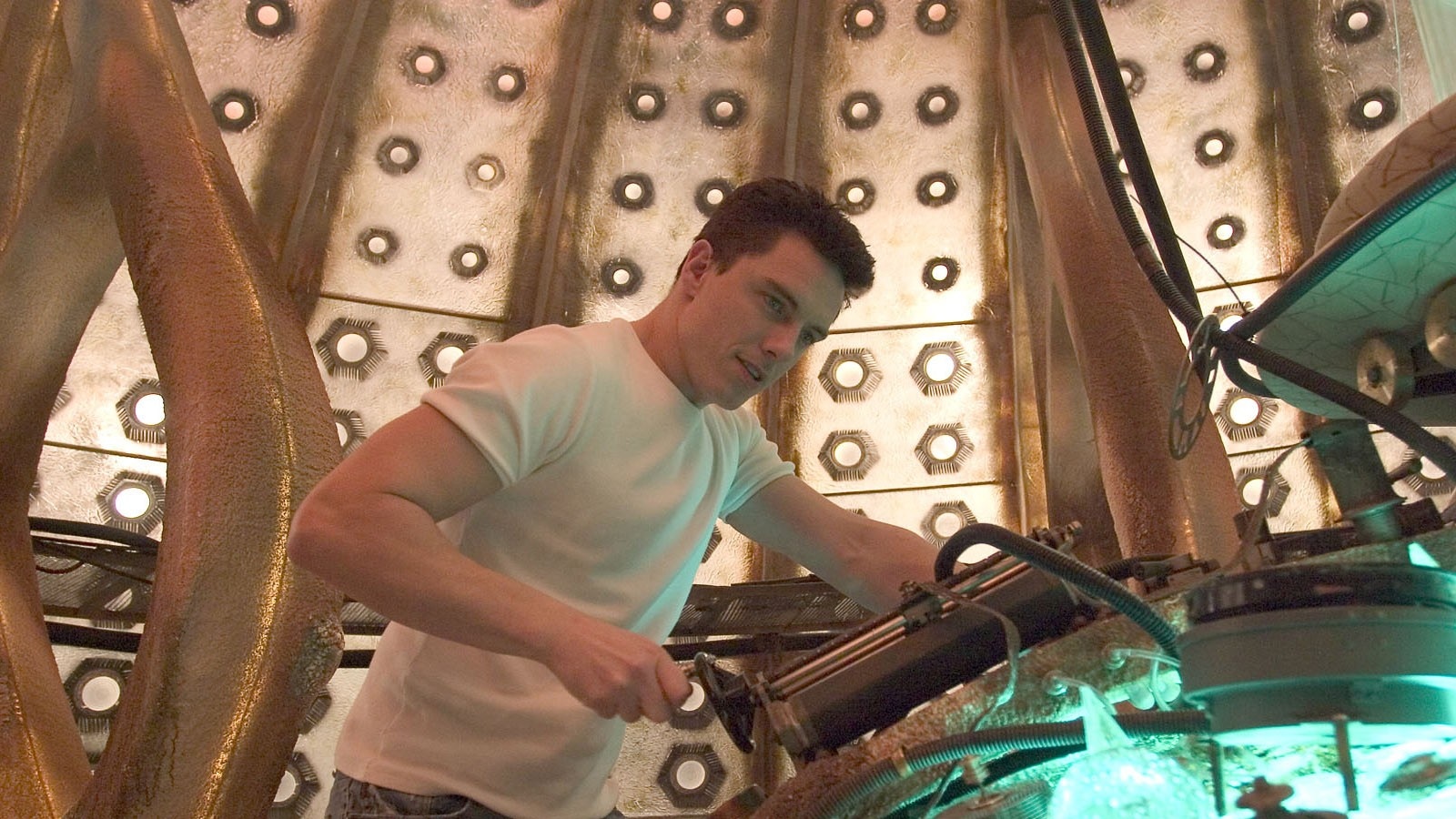 ---
Burn Gorman: World Beatboxing Champion 2003
Played Owen Harper in Torchwood (2007 – 2008)
The Torchwood actor has gone on to find further fame in Pacific Rim, in Game Of Thrones, and in many other revered series. But we can't forget that he's also an awesome beatboxer. Not only did he win the World Beatboxing Championships in 2003, he's the only person to ever to beatbox on EastEnders.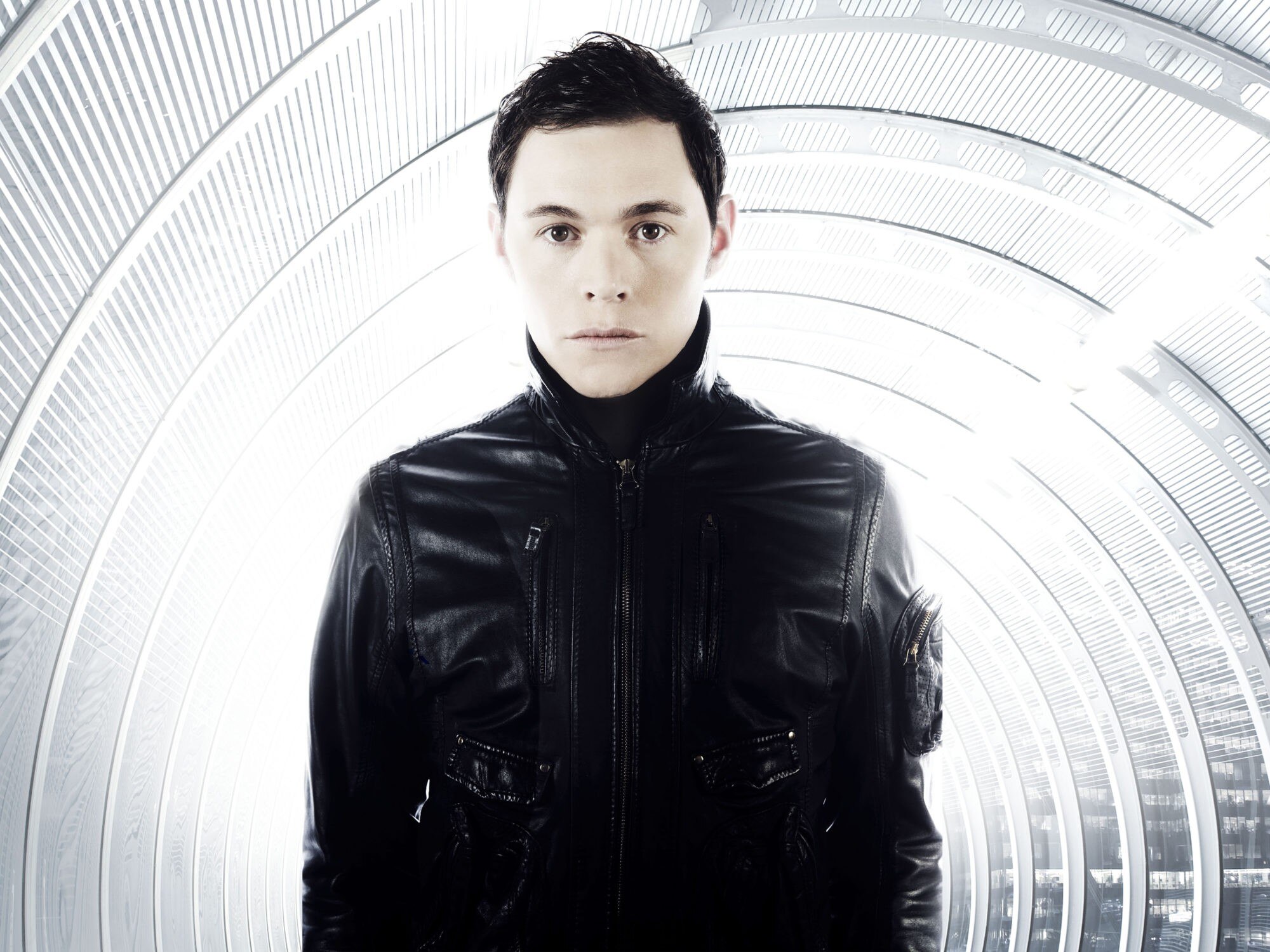 ---
Tom Baker: Writer
Played the Fourth Doctor (1975 – 1981)
Tom Baker started work on a screenplay idea for Doctor Who in 1976 with fellow actor Ian Marter (who played the Fourth Doctor's companion Harry Sullivan). While the film never got made, Baker carried on writing what would eventually become his first novel, Scratchman. His first volume of poetry Never Wear Your Wellies In The House was published in 1981, and he followed it with a brilliantly-written biography Who On Earth Is Tom Baker? (which will ensure you never think about monks in the same way again) and an acclaimed sinister children's book The Boy Who Kicked Pigs.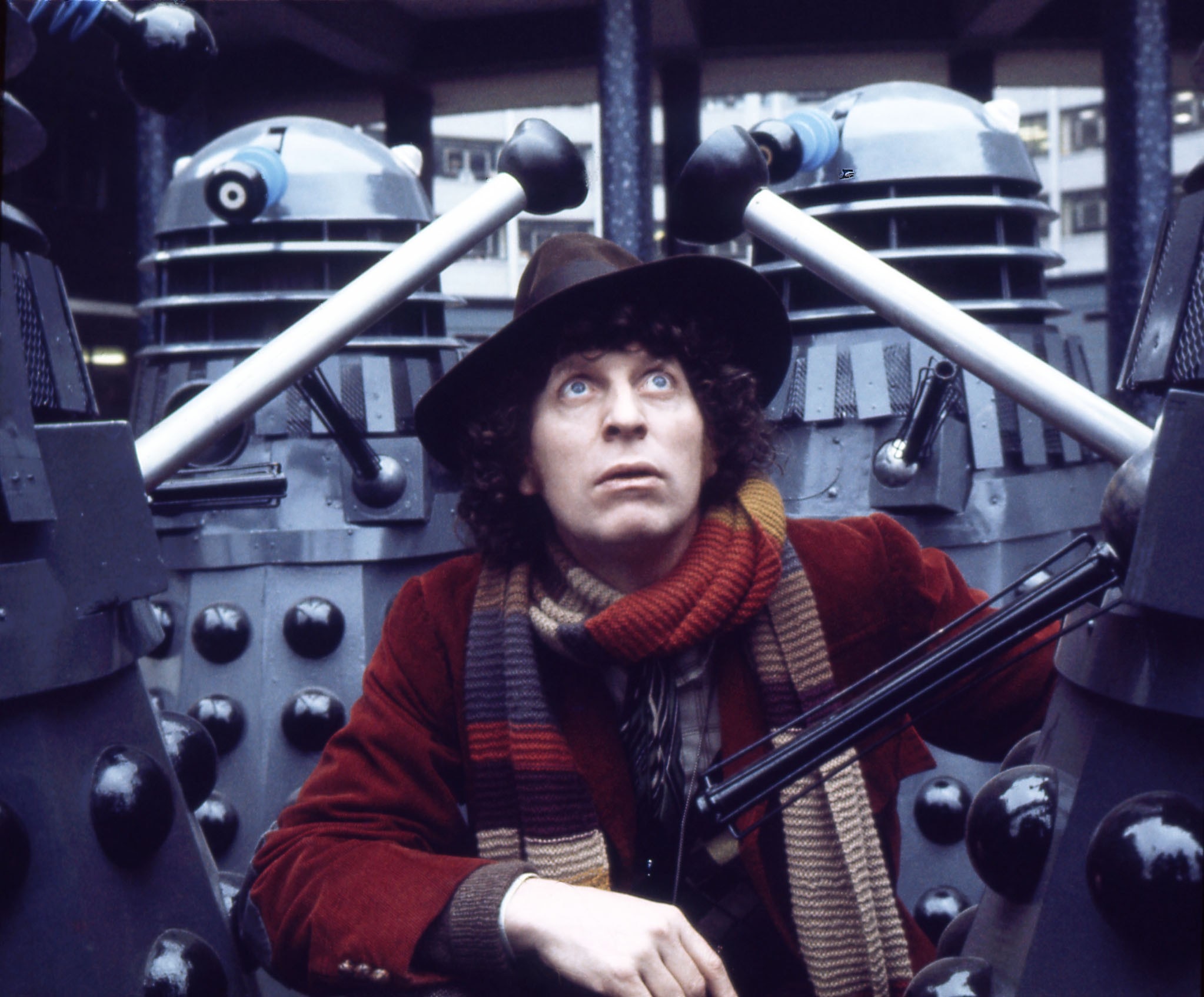 ---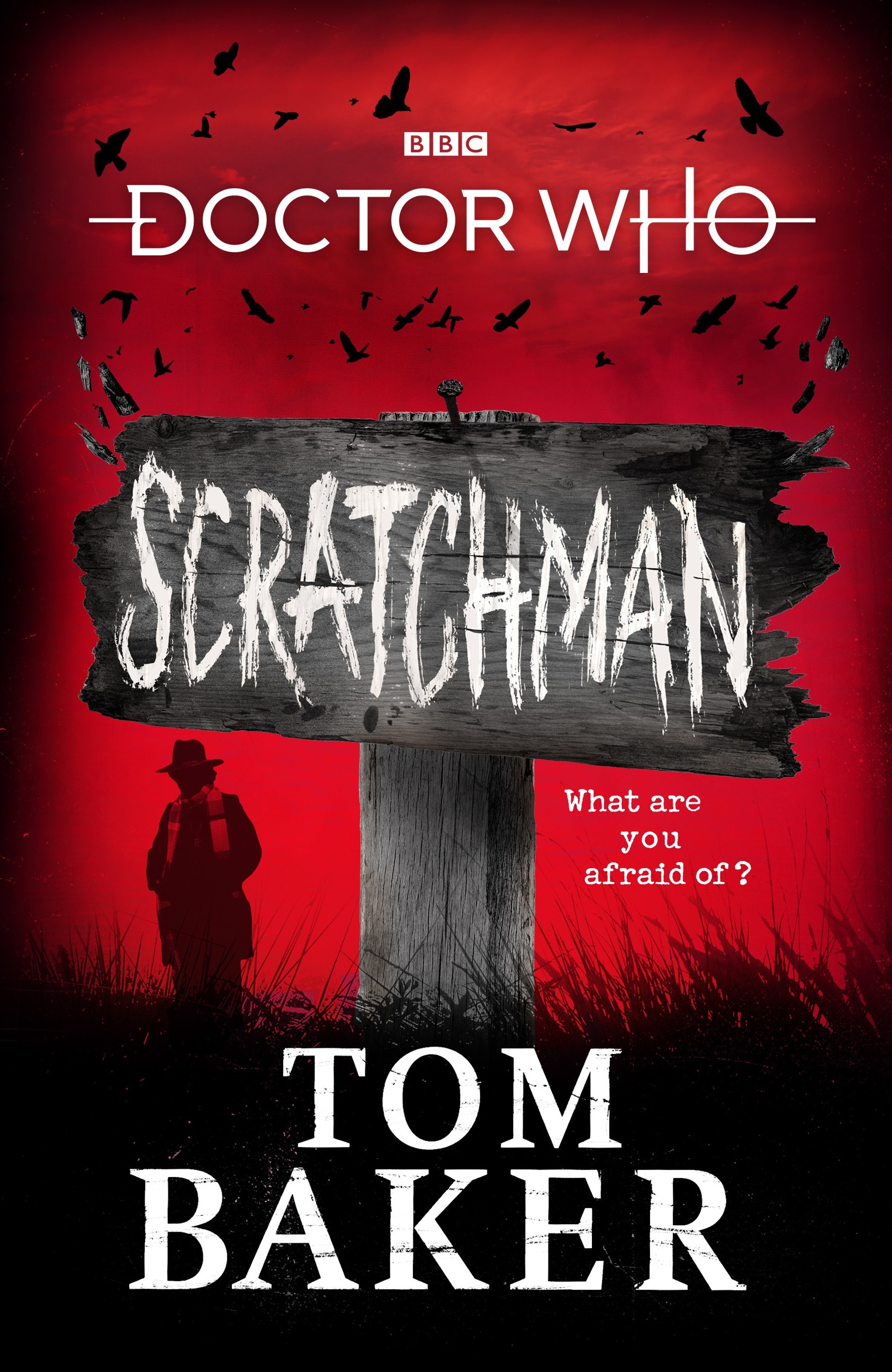 Doctor Who: Scratchman by Tom Baker is available to order here. An audiobook read by Tom Baker is also available here.