Quick-fire Questions: Foxes
| Christopher Allen | Permalink
She's on a rocket ship on her way to Mars - or more correctly, a replica steam train on hyperspace ribbons! We caught up with Foxes - the sultry singer from Mummy on the Orient Express - and found that her greatest fear is an oversize fruit...
Who do you play in this week's episode and can you briefly describe your character?
I play a singer, so something I am very comfortable with! I can tell you I'm not singing one of my own songs but I am singing an absolute classic.
What were you doing when you found out you'd been cast in Doctor Who?
I found out just before I went on stage at Glastonbury and I guess I took the excitement on stage with me. It's still one of my favourite performances.
What's your first memory of Doctor Who?
It's a cliche but seeing the Daleks when I was younger always stuck with me. They're truly terrifying, even to this day.
Describe the Doctor in one word.
Mysterious.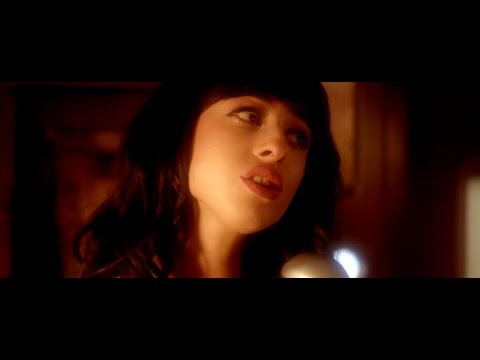 Where's the most interesting place you've ever visited in real life?
Japan is always incredible, I got the chance to go back last month to play my first headline show there. It's like Disneyland for adults.
What scary thing would you least like to encounter in real life?
A giant orange. Growing up I used to have this very strange terrifying dream involving a giant orange rolling down a hill and squashing me. I've not been able to look at them quite the same since.
What's your favourite memory of working on Doctor Who?
Getting to see Peter Capaldi in action was brilliant. He's definitely one of my favourite Doctors!
Find out where to watch Doctor Who near you. Coming soon: Flatline...