McCoy: The BBC didn't want Doctor Who
Seventh Doctor Sylvester McCoy told the sold-out audience at the Doctor Who Celebration that former BBC executives were looking for a way to kill off Doctor Who.
McCoy, who played the Doctor from 1987 to 1989 (and reprised the role in 1996), said: "You got the impression it wasn't loved 'upstairs'. They wanted to get rid of it so they could bring in Eldorado. They wanted to get rid of anything that lasted longer."
"That was a great shame.We got five million viewers!"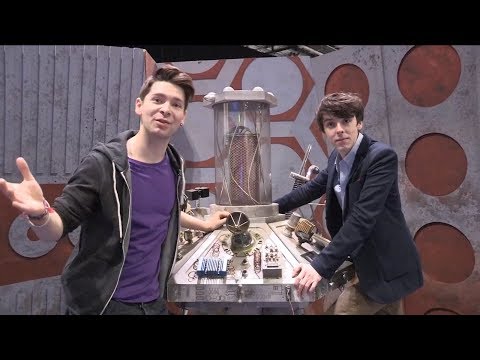 The Doctor Who 50th Celebration is a three day event at ExCeL celebrating 50 years of the world's longest running sci-fi drama, Doctor Who. The event welcomes over 20,000 fans to East London over the anniversary weekend and features cast and crew from the very first episode to the most recent. Matt Smith, Tom Baker, Peter Davison, Colin Baker and Sylvester McCoy lead the all-star cast and are joined by Jenna Coleman, Steven Moffat, Bernard Cribbins, Carole Ann Ford and many more.