DVD Preview: The Tenth Planet
| Christopher Allen | Permalink
Boasting a fully animated fourth episode, a host of extras, the debut of the Cybermen, and the series' first change of leading man, The Tenth Planet DVD stomps into stores this month…
Plot:
As the TARDIS arrives at a South Pole space tracking station, a new planet appears in the sky. Earth's long-lost twin, Mondas has returned, bringing emotionless beings – Cybermen – with it. The Doctor, Polly and Ben must stop the Cybermen, as Mondas begins to drain the Earth's energy. But the encounter will have a devastating effect on the Doctor…
The deeper dive:
By 1966, William Hartnell had been playing the Doctor for three years, but the heavy production schedule was starting to take its toll. This, coupled with a certain amount of friction between Hartnell and the production team, led to the decision to recast their leading man.
The change is described in the following adventure as "renewal". It isn't called "regeneration" until Jon Pertwee's final adventure, Planet of the Spiders in 1974.
Episode Four is missing from the BBC archives, and is recreated here using off-air soundtrack recordings and animation by Planet 55 Productions. The reconstruction from the 1999 VHS release, using telesnaps, off-air camera footage and the surviving regeneration clip itself is also included.
Watch
An exclusive clip of the reanimated regeneration sequence: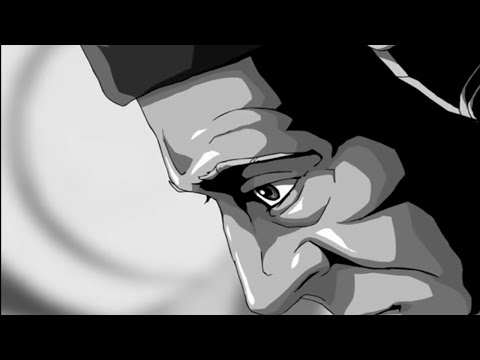 Lovely extras?
The making-of documentary Frozen Out, is fascinating, providing some interesting perspectives on both the genesis of the Cybermen, and also what it was like to be in studio as the Doctor "renewed" his face. Contributions from Anneke Wills about Hartnell's last day in studio, vision mixer Shirley Coward on creating the transition effect between Doctors, and Cyber-actor Reg Whitehead's recollection of Hartnell tap-dancing across the studio are all gems. The Golden Age is an interesting essay on whether Doctor Who has ever had a period of glory from which it's strayed, while Companion Piece is a look at the psychology it takes to travel with "the mad man in the box". The undoubted point of interest for fans though, will be the January 1967 interview with William Hartnell, as he prepares for a panto performance. A strange and brittle creature, the footage of Hartnell is a unique insight into the man behind the First Doctor.
Why buy?
The 'firsts' offered by The Tenth Planet more than outweigh its slightly flimsy plot. The Cybermen are genuinely nasty creations, with fleshy hands, ghostly faces and horrible sing-song voices. The regeneration itself remains the series' most haunting, especially now viewed through flickering cine camera footage. The images of Hartnell, seemingly willing the TARDIS into flight before collapsing and changing, bring a chill to the spine. It's a shame Hartnell was ill during Episode Three, as the rest of his contributions, railing first against Cutler and then the Cybermen, are electrifying. The reanimation of Episode Four stands up really well, bringing a dark and moody quality to proceedings.
The bottom line:
It's far from being all over…