March 12, 2021
Travel with the Fugitive Doctor, get your own miniturised Ashad, or bake your own TARDIS!
Every month Hero Collector release a whole array of Doctor Who figurines, collectibles, pins, t-shirts and more… enough to fill an entire TARDIS! Here's a round-up of what's coming this month.
You can get all of these figurines, badges and baking kits from Hero Collector's Doctor Who shop here.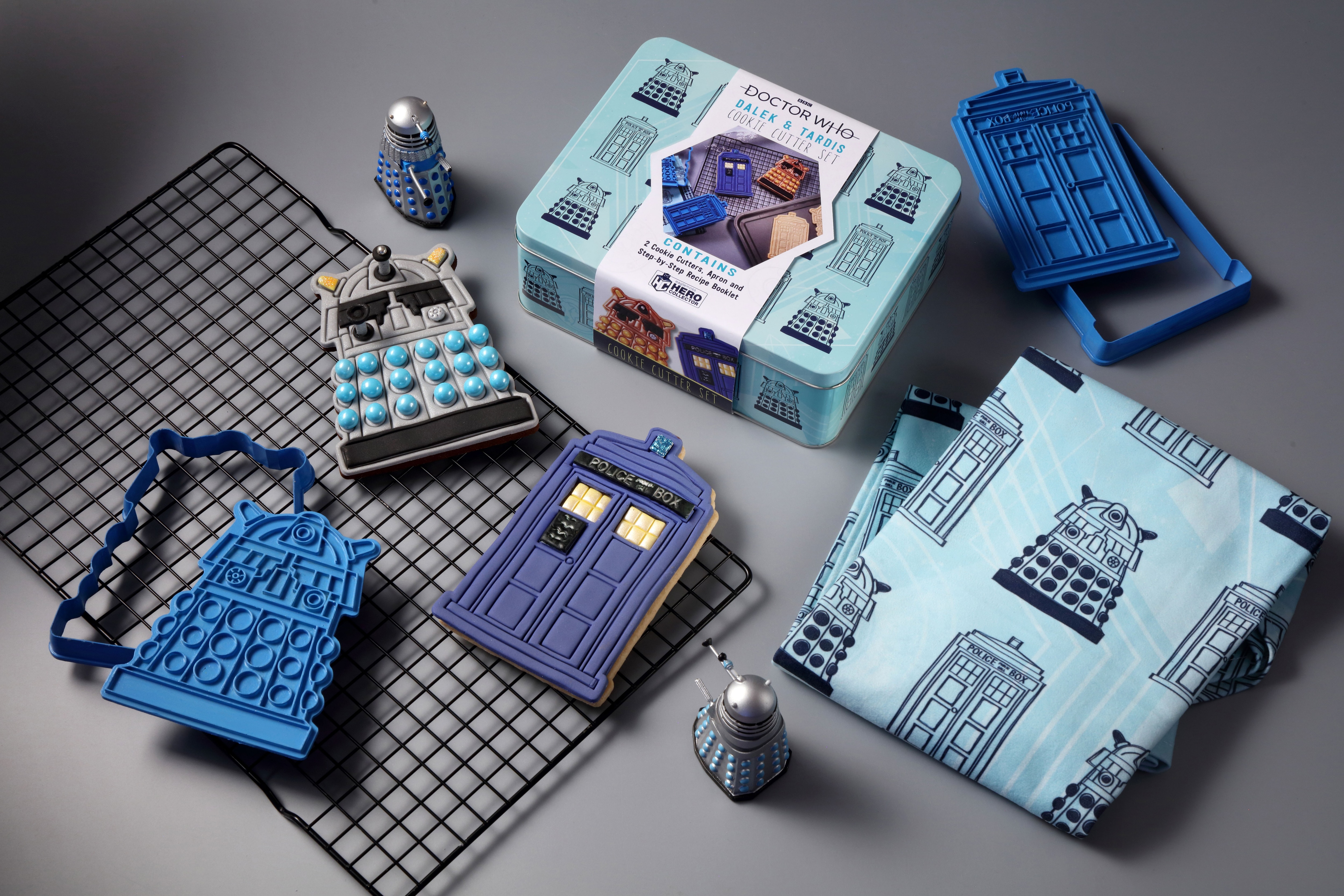 ---
"Hello, I'm the Doctor"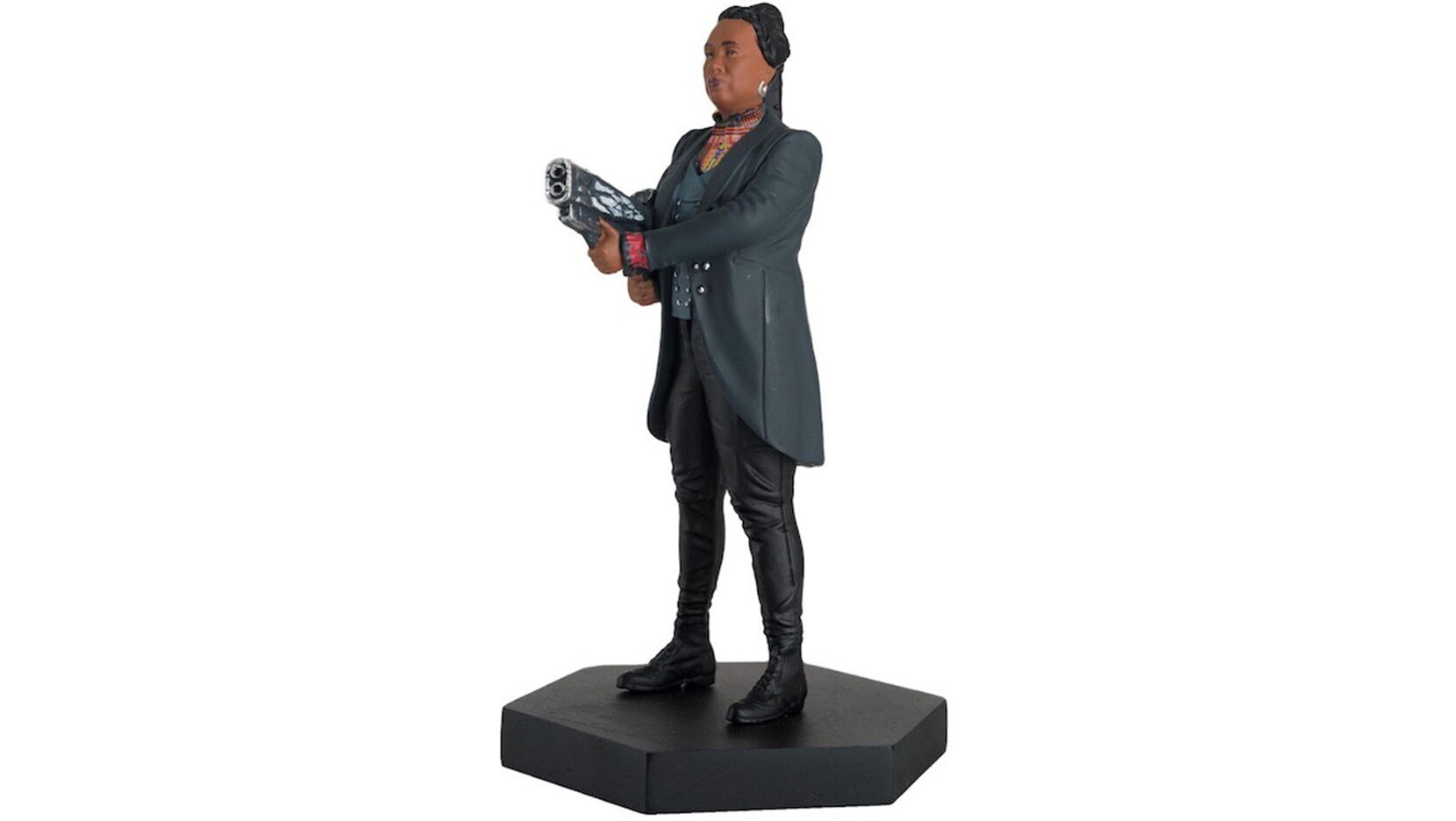 When the alien Judoon locked down Gloucester in search of an intergalactic criminal, the Doctor set out to investigate – and discovered Ruth Claydon, a woman living a false life. Shattering a hidden Chameleon Arch revealed Ruth's true identity – a secret incarnation of the Doctor!
Get The Fugitive Doctor figurine here
---
Beware the Lone Cyberman!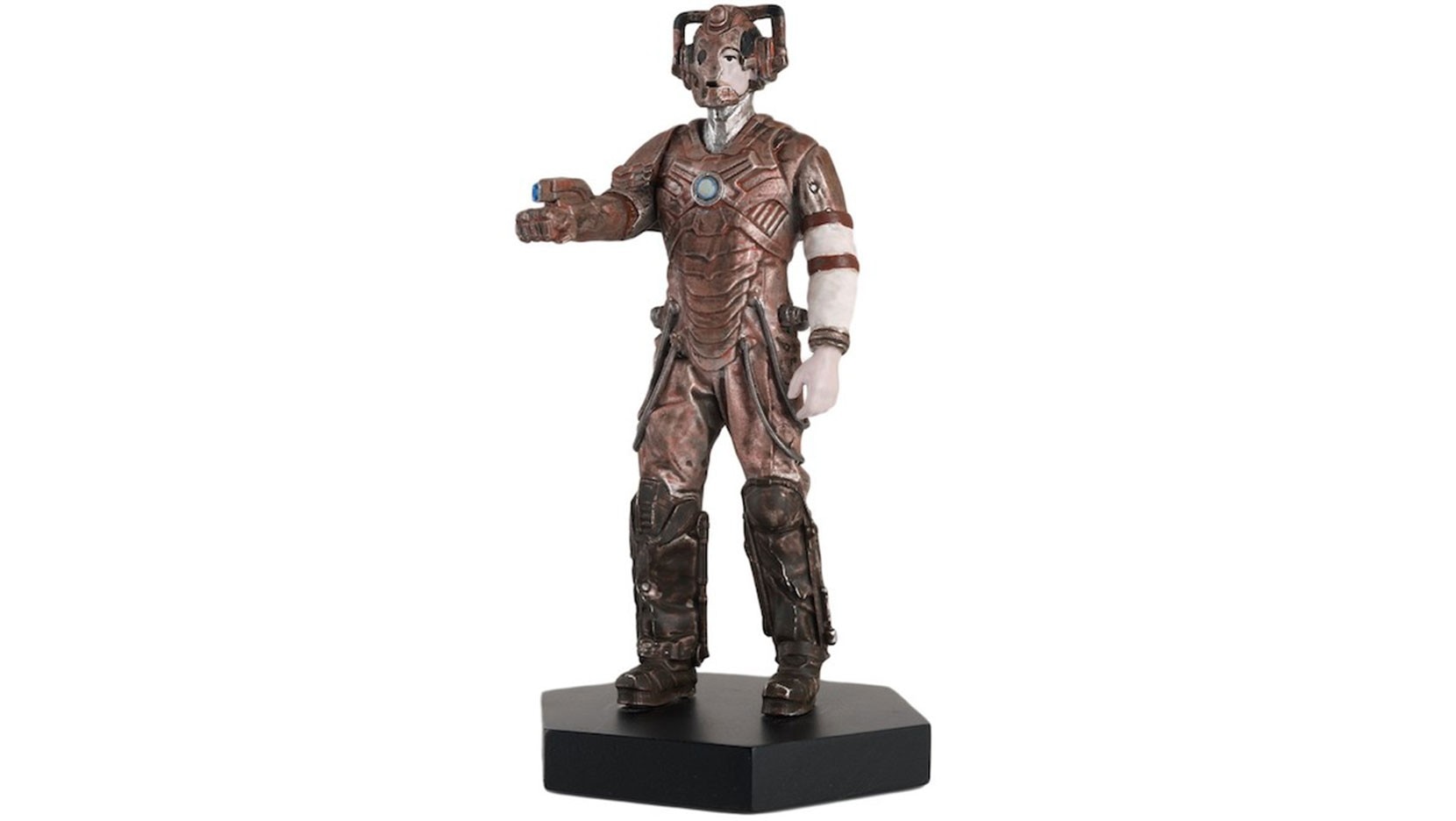 A partially cyber-converted human, Ashad was a true believer in the Cyber-Empire's cause, and willingly offered himself up for conversion. He despised his lingering humanity, and came to be known as The Lone Cyberman in his quest to revive the lost Cyber-Empire.
Get the Ashad (The Lone Cyberman) figurine here
---
Smiling Snowmen for your shelves…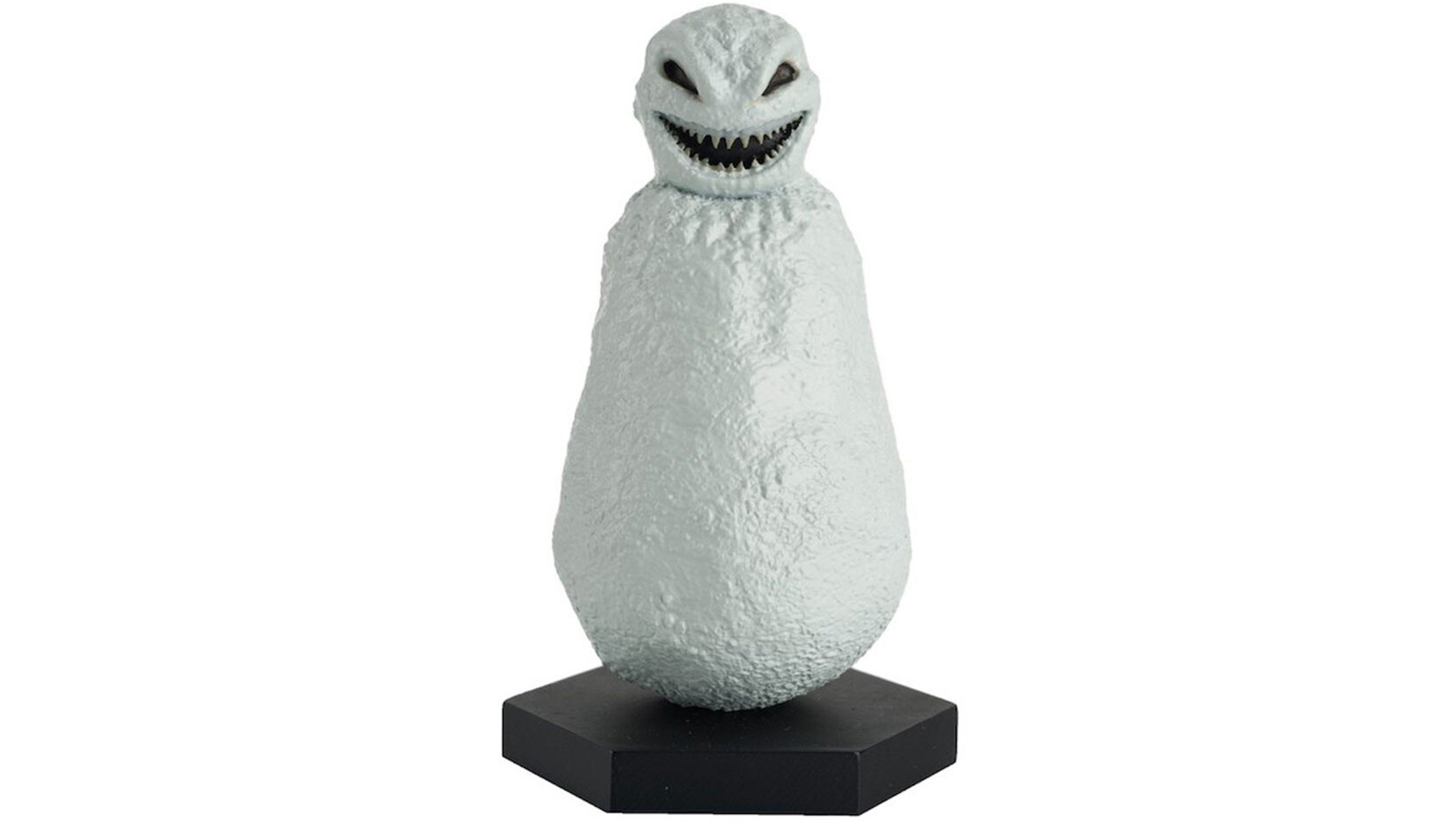 The 2012 Christmas special introduced Clara Oswald as the Doctor's newest companion – and also unleashed the terrifying Snowmen! Created from "slightly telepathic" snow by the Great Intelligence, these icy minions were sensitive to the thoughts of those they hunted…
Get The Snowman figurine here
---
The Doctor's prison gang… as pin badges!

With the Doctor locked away in a high-security alien prison, her friends were left stranded on Earth. Yet even as the Doctor reunited with her old friend Captain Jack Harkness to launch her prison break, Yaz, Ryan, and Graham found themselves on the trail of a disturbing plan by a corrupt businessman – Dalek drones rolling off a government assembly line!
The high-quality metal pin badges are only available as a 7-badge set, and feature the Doctor and Captain Jack in their prison uniforms, along with the new Defence Drone Dalek, and four alien inmates of the asteroid prison!
Get the Chibi Pin Badges – Revolution of the Daleks set here
---
Bake a tasty TARDIS!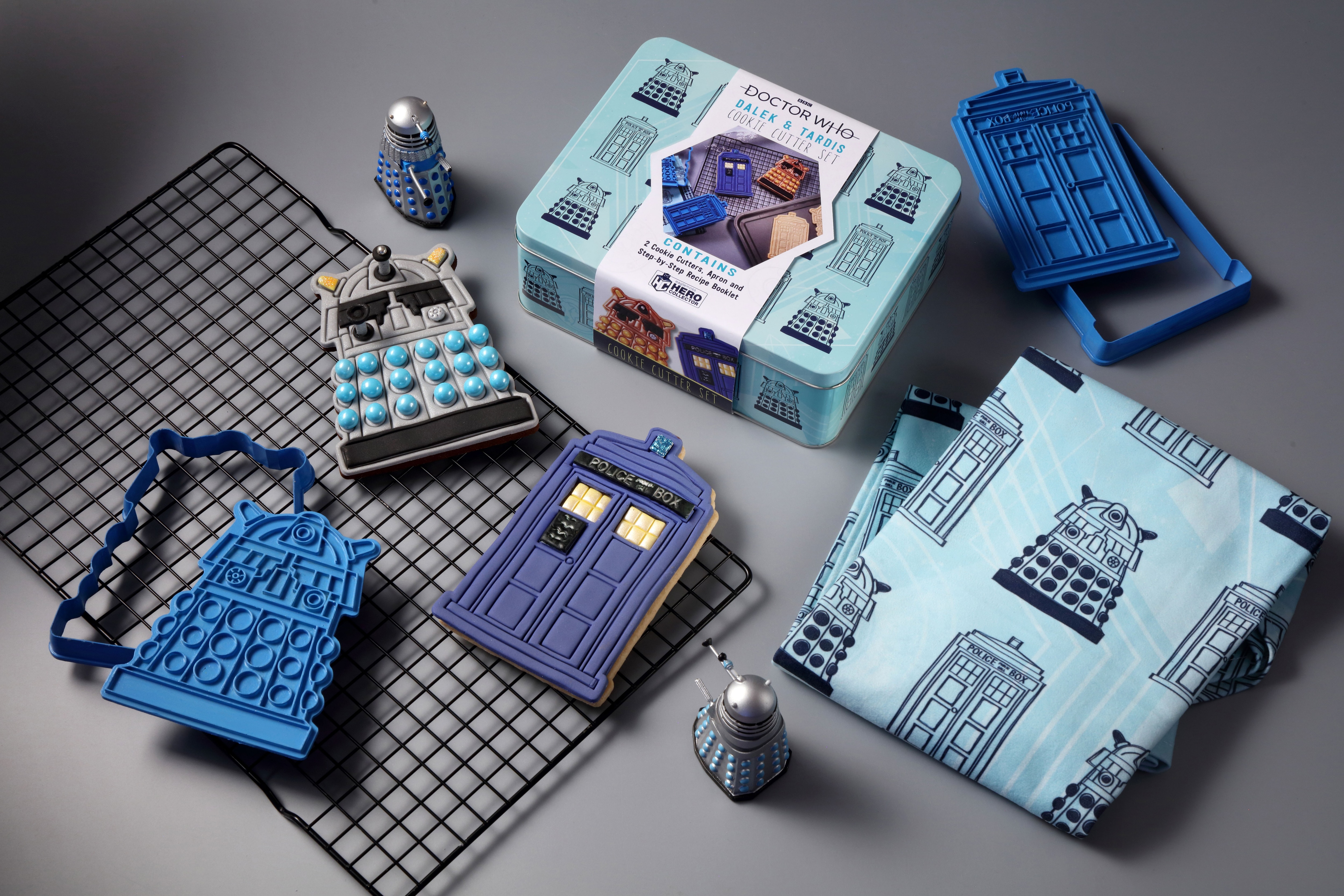 Make a tasty TARDIS or bite into a delicious Dalek! If you enjoy cookies as much as we do, this TARDIS and Dalek Cookie Set is exactly what you need.
This cute and colourful tin contains all the tools you'll need to make your own baked TARDIS and Dalek: two reusable cookie cutters, a high-quality adult-size Who-themed apron, and an easy to follow, step-by-step recipe and icing booklet. Plus, links to online videos for even more detailed instructions, creative suggestions, and visual aids.
Get the Doctor Who Baking Tins – Dalek and TARDIS Cookie Cutter Set here
---
You can get all of these figurines, badges and baking kits from Hero Collector's Doctor Who shop here.