November 23, 2020
The golden anniversary of Doctor Who will be released alongside the other 2013 specials in a new steelbook, released soon, featuring new and exclusive artwork.
The 50th anniversary steelbook is available to pre-order on Amazon, HMV, Zavvi and Zoom now.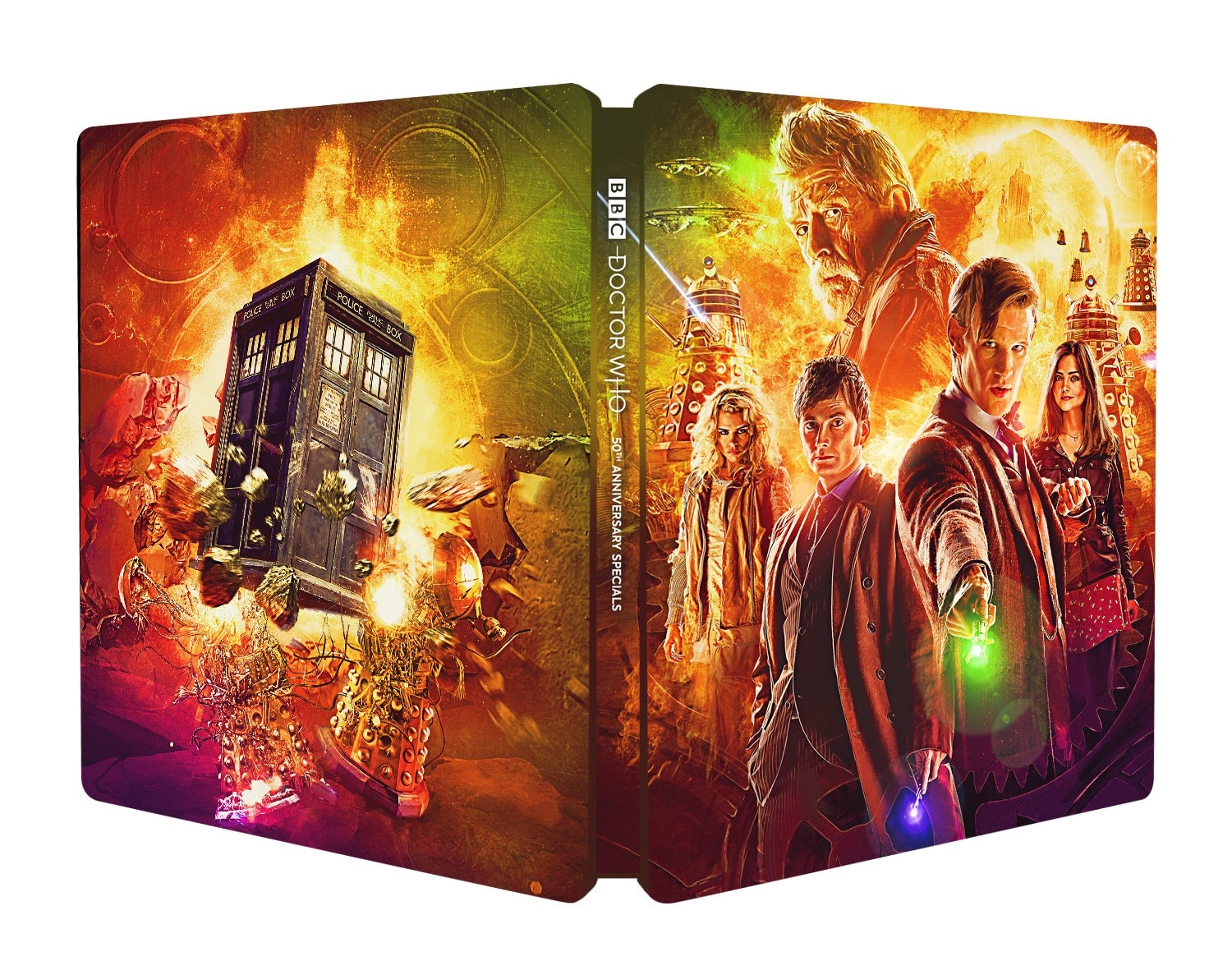 2013 saw a huge number of special episodes, including the revelation of the hidden War Doctor, played by Sir John Hurt, the regeneration of the Eighth and Eleventh Doctor, the meeting of the Tenth, Eleventh and War Doctors, and the departure of Matt Smith in the role.
It also saw the release of a special docu-drama into the fledging years of Doctor Who, in An Adventure in Space and Time, written by Mark Gatiss, produced by Matt Strevens, and starring David Bradley as William Hartnell.
This four-disc limited edition collector's set includes special episodes:
An Adventure in Space and Time
This limited edition steelbook features bespoke artwork created by illustrator Lee Binding.