September 19, 2017
The latest edition of Doctor Who Magazine – issue 517, out this week – includes an exclusive and in-depth interview with the Seventh Doctor himself, Sylvester McCoy.
EXCLUSIVE OFFER: Save 46% on digital subscription!
The actor discusses current showrunner Steven Moffat, the "dark" Seventh Doctor and Sylvester's "underrated" first season in the TARDIS. Regarding how he approached Doctor Who with script editor Andrew Cartmel, also new to the show at the time, McCoy says:
"And so we both went in and we started from the beginning. A lot of people didn't like that. But then we didn't know that we were breaking rules. And I think we were also blessed by the fact that we didn't have all that baggage of the past to get in the way…
Steven Moffat said to me that we changed it... that we turned it into something that is reflected in the present, in the twenty-first-century Doctors. I remember when he said that to me, I thought, 'Wow! I mean that wasn't the intention.'"
DWM spoke to Sylvester about companion Ace's (played by Sophie Aldred) sexuality, and how it didn't conform to the usual gender stereotypes of the day (writer Rona Munro herself commented on the "lesbian subtext" of her story, Survival). McCoy believes that, even then, Doctor Who was connecting with its LGBTQ audience:
"Oh, absolutely! I remember we thought that very strongly. No, no, it was there...
That is how we interpreted it in the 80s. And I celebrate that. I'm delighted now that people say it changed things because, as I said, we didn't really know how it was before."
Finally, DWM also asked Sylvester if he thought his much-maligned first season (number 24, first broadcast in 1987), is underrated, he replied in the positive:
"Yes, I do. I mean, some say it was too funny at the beginning. But we changed that, and made it the darkest the Doctor had ever been. And I think that's rather good too."
Read the full interview in the new issue of Doctor Who Magazine.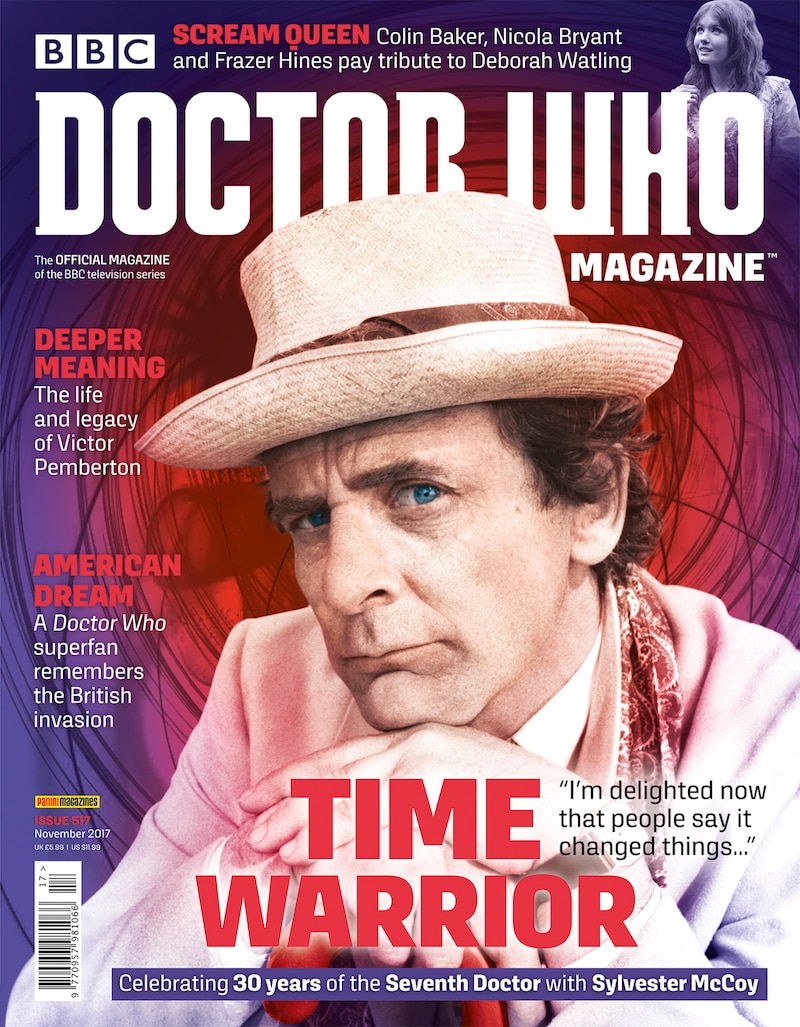 DWM 517 is available from Sept 21, 2017