January 29, 2017
Big Finish have announced details of an audio production of the classic HG Wells novel The Invisible Man starring the late Sir John Hurt.
This will be the first of six full-cast adaptations in 2017 of the works of British sci-fi writer extraordinaire, Herbert George Wells.
Download a FREE excerpt , and check out the details and artwork below.
The Invisible Man
In the midst of a snowstorm, a stranger arrives in an English country inn, seeking solitude. Soon, inexplicable goings-on at the Coach and Horses bring fear to the village.
Two very different men – the scholarly Dr Kemp and gentleman-of-the-road Thomas Marvel – are drawn into terrible events beyond their understanding.
A man named Griffin has defied the laws of nature, and is about to embark on a reign of terror. For he is... The Invisible Man.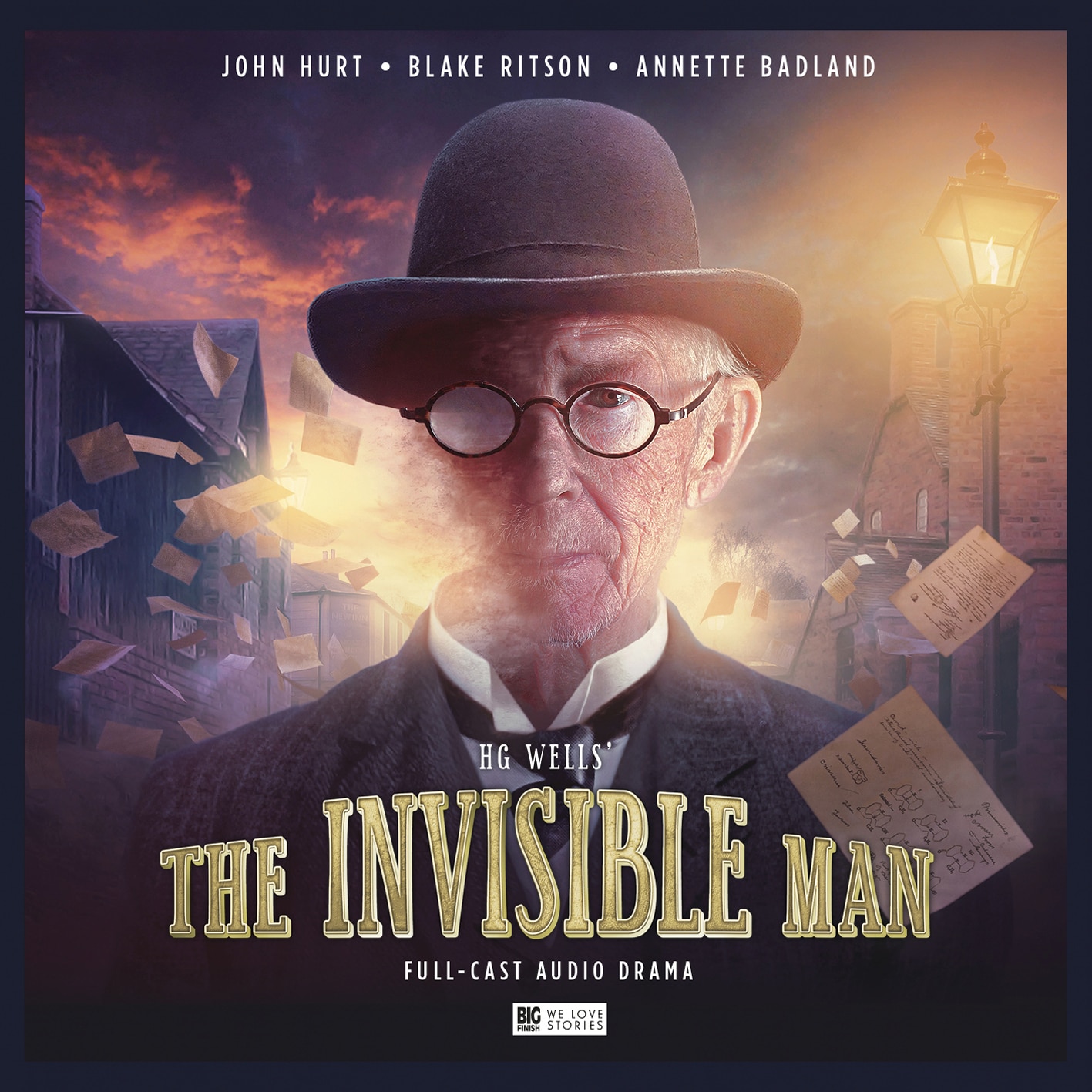 The Invisible Man is a 2 CD set starring: John Hurt (known for his role as The War Doctor to Who fans), Dan Starkey (numerous roles in Doctor Who including Strax), Annette Badland (best known as "Margaret", or Blon Fel-Fotch Pasameer-Day Slitheen), and many more. This title goes on general release from Feb 28, 2017.