May 18, 2016
BBC Books have announced the publication of a new collection of stories featuring that cheeky archaeologist, River Song.
The Legends of River Song is a collection of five stories featuring the timey-wimey wife of the Doctor as played by actress Alex Kingston, who first appeared in 2008's Silence in the Library. River has returned many times since then, meeting with both Eleventh and Twelfth Doctors.
Authors included are: Jenny T Colgan, who has recently written for David Tennant and Catherine Tate for the new Big Finish audio adventures and also for the Tenth Doctor and Donna Noble in the recent novel In The Blood: Guy Adams, author of two Torchwood novels; Andrew Lane, whose first ever published novel was a Doctor Who book in 1993; Steve Lyons, author of a plethora of Doctor Who books, comics and audios including Ninth Doctor novel, The Stealers of Dreams; and Jacqueline Rayner, the author of the biggest-selling Doctor Who novel ever, The Stone Rose.
Check out the stunning cover and synopsis below.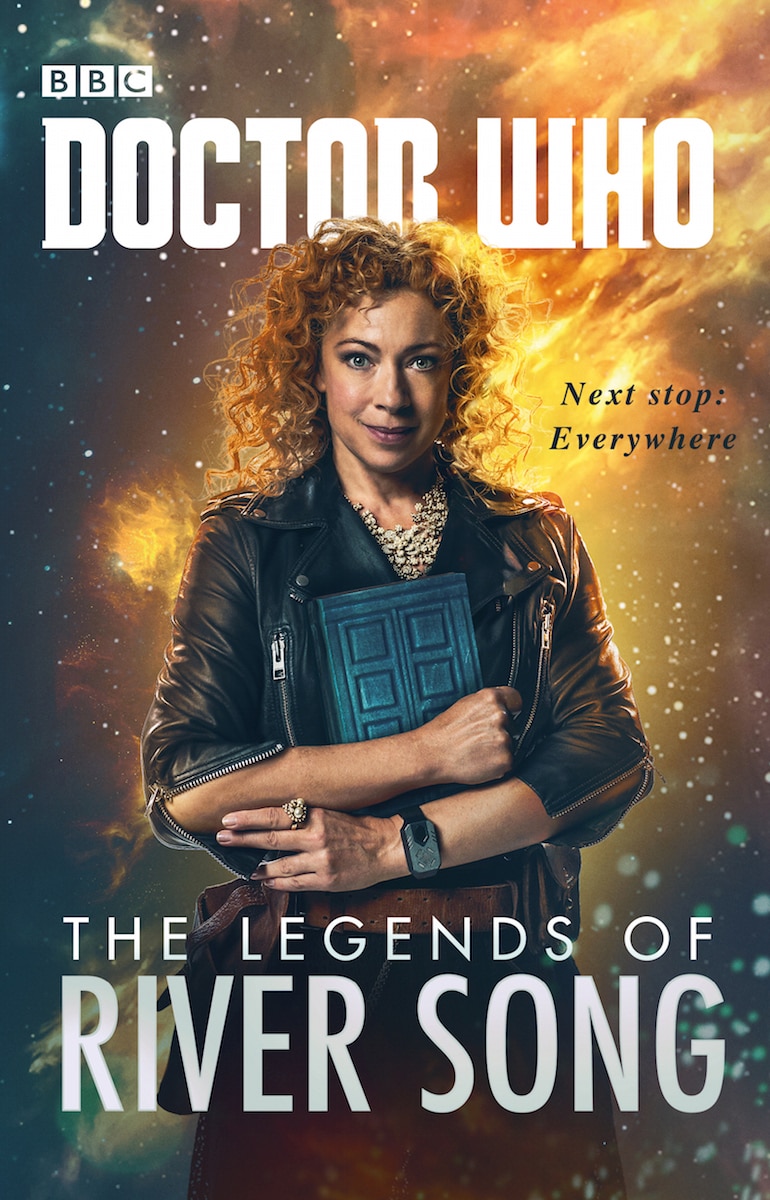 With those words, the indomitable River Song crashed into the Doctor's life, and has stayed there ever since. Archaeologist, time-traveller, thief, and murderer, River Song has had more adventures (and got into much more trouble) than most other people in the universe. And she's written a lot of it down. Well, when you're (possibly) married to a Time Lord, it's important to keep track of what you've done and when. Especially as it may not have happened to both of you yet. Sometimes she's with the Doctor, and sometimes she's on her own. But wherever and whenever she may be, she's never far from danger…and excitement!
From an eventful Picnic at Asgard with the Eleventh Doctor, to a solo escapade Death in New Venice, these are just a few tales from River Song's impossible life.
The Legends of River Song is published 2nd June by BBC Books, price £9.99 in hardback.