June 12, 2019
Bernice Summerfield is back this September with four new adventures from four new authors in a Big Finish audio boxset starring Lisa Bowerman as Bernice and David Warner as the Doctor from an alternate universe!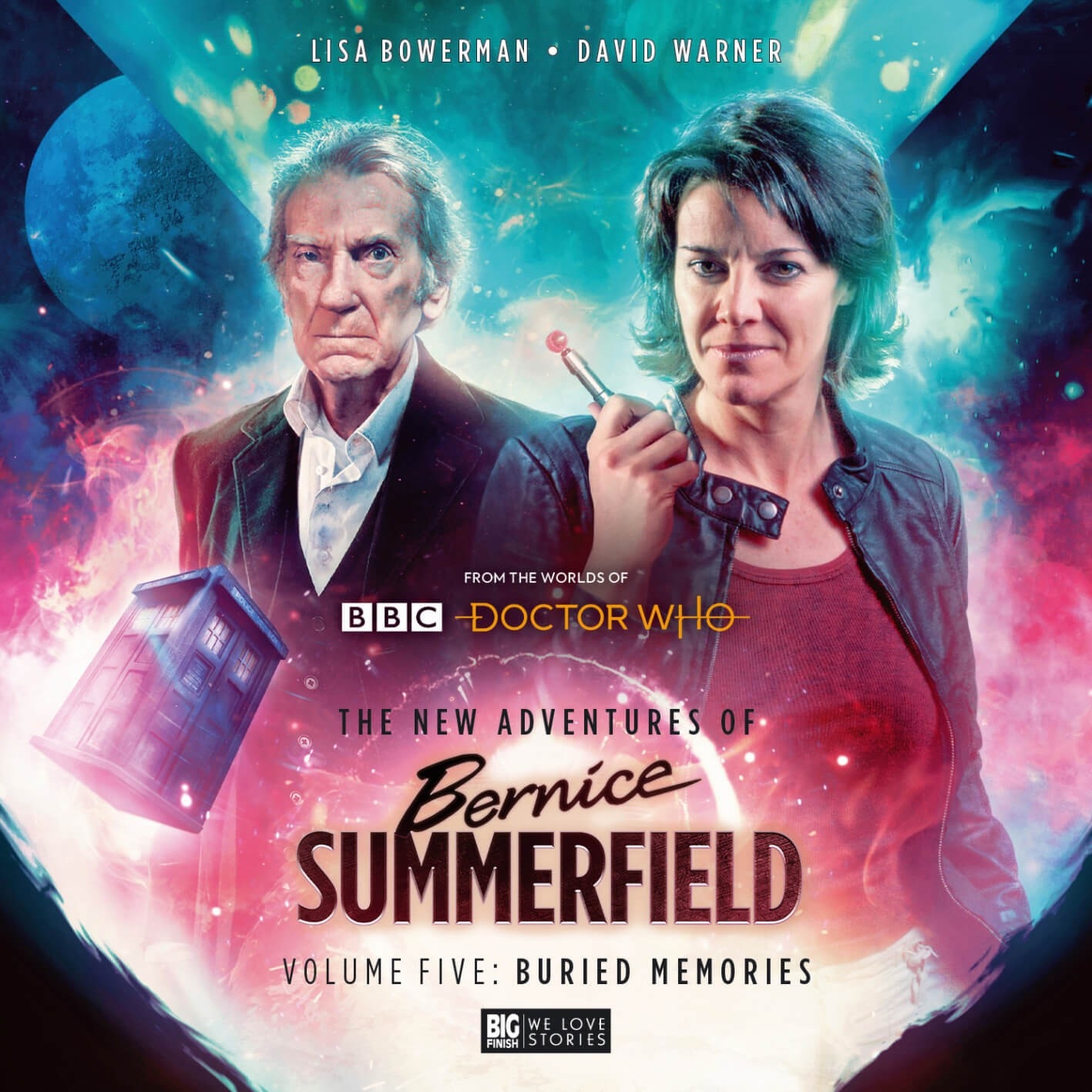 The authors of this boxset are all new to Big Finish. "Last year we ran a Bernice Summerfield short story competition with The Time Ladies," explains producer James Goss, "And we were so impressed by the finalists that we asked all of them if they wanted to write an episode of the next boxset. And luckily they said yes, coming up with a set of very different, very fresh ideas."
The new authors were paired up with established Big Finish writers as mentors. "Everyone worked very hard to bring a great set of scripts by four new voices into the studio," says James.
1. Pride of the Lampian by Alyson Leeds
Bernice Summerfield finds the last relic of a lost civilisation. One that the Doctor is worried may never have existed.
2. Clear History by Doris V Sutherland
The people of Civitas-G have retreated into an idyllic recreation of their homeworld. And they're refusing to believe that it is now breaking down.
3. Dead and Breakfast by April McCaffrey
Bernice and the Doctor are trapped on a planet where people who are unusual have a habit of dying. They're in trouble.
4. Burrowed Time by Lani Woodward
Centuries ago the Byrinthians were wiped out. Apart from one underground train which is still travelling the tunnels of this long-dead world. With a passenger on board.
One of the authors is April McCaffrey. "It's been wonderful," says April. "I've enjoyed every minute of it – Benny's such an independent character to write for."
"April's the number one expert on Bernice Summerfield," enthuses Lisa Bowerman. "The story works really well and she really understands Benny,"
The New Adventures of Bernice Summerfield: Volume 5 - Buried Memories will be released in September 2019 and is available for pre-order now from the Big Finish website.