September 25, 2020
Coming in late-October, more characters from Time Lord Victorious will be immortalised as Hero Collector figurines! Four new box-sets of characters are the perfect accompaniment for your Doctor Who collections.
Two sets can be revealed today – and there's even more Daleks from the Dalek time squad to prepare you for Time Lord Victorious. Both include a brand-new Time Lord Victorious story!
The figurines are available for pre-order now, from Forbidden Planet in the UK and from Entertainment Earth in the US. Or, all are available from Eaglemoss.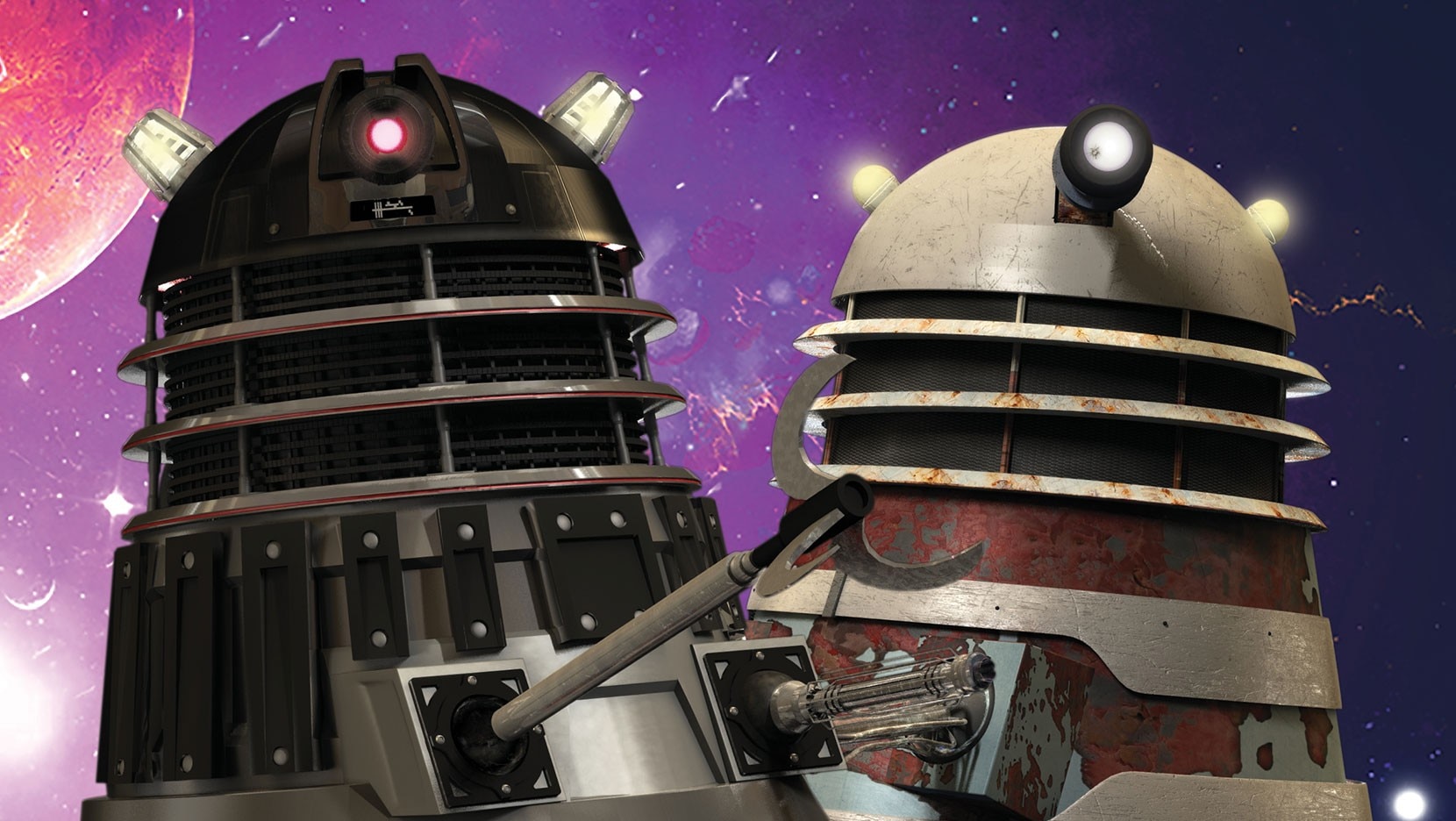 As war rages across time and space, the Daleks return to the cosmos – guided by the malevolent intellect of their Time Commander and scientific corps!
The second Time Lord Victorious figurine box set contains the Dalek Time Commander and his cunning Dalek Scientist.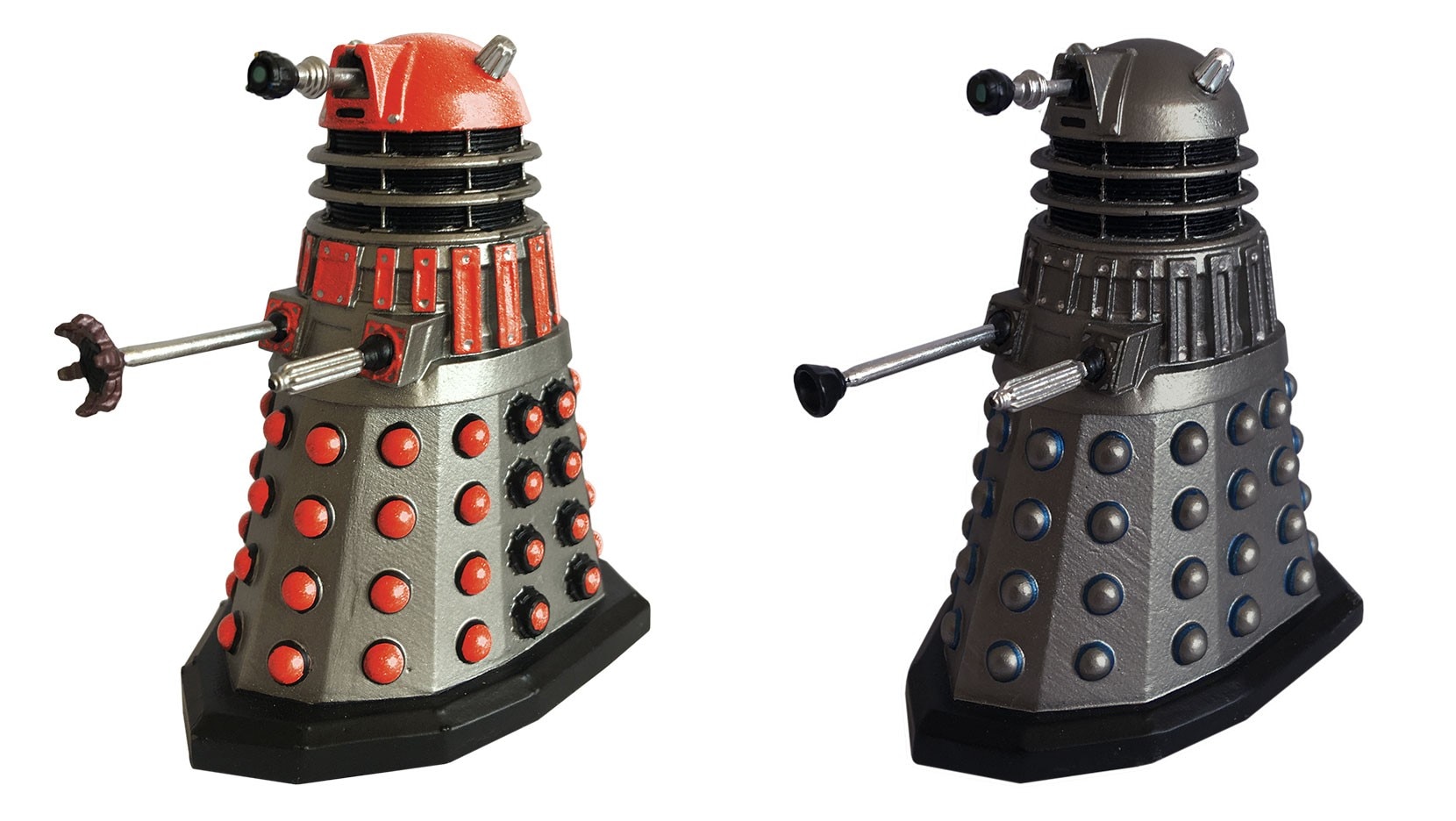 The second set also contains the original story Mission to the Known. You can get more information on this story here.
Plus, revealed today, the third set features the menacing, black-armoured Dalek Executioner, and the ingenious, battle-worn Dalek Strategist!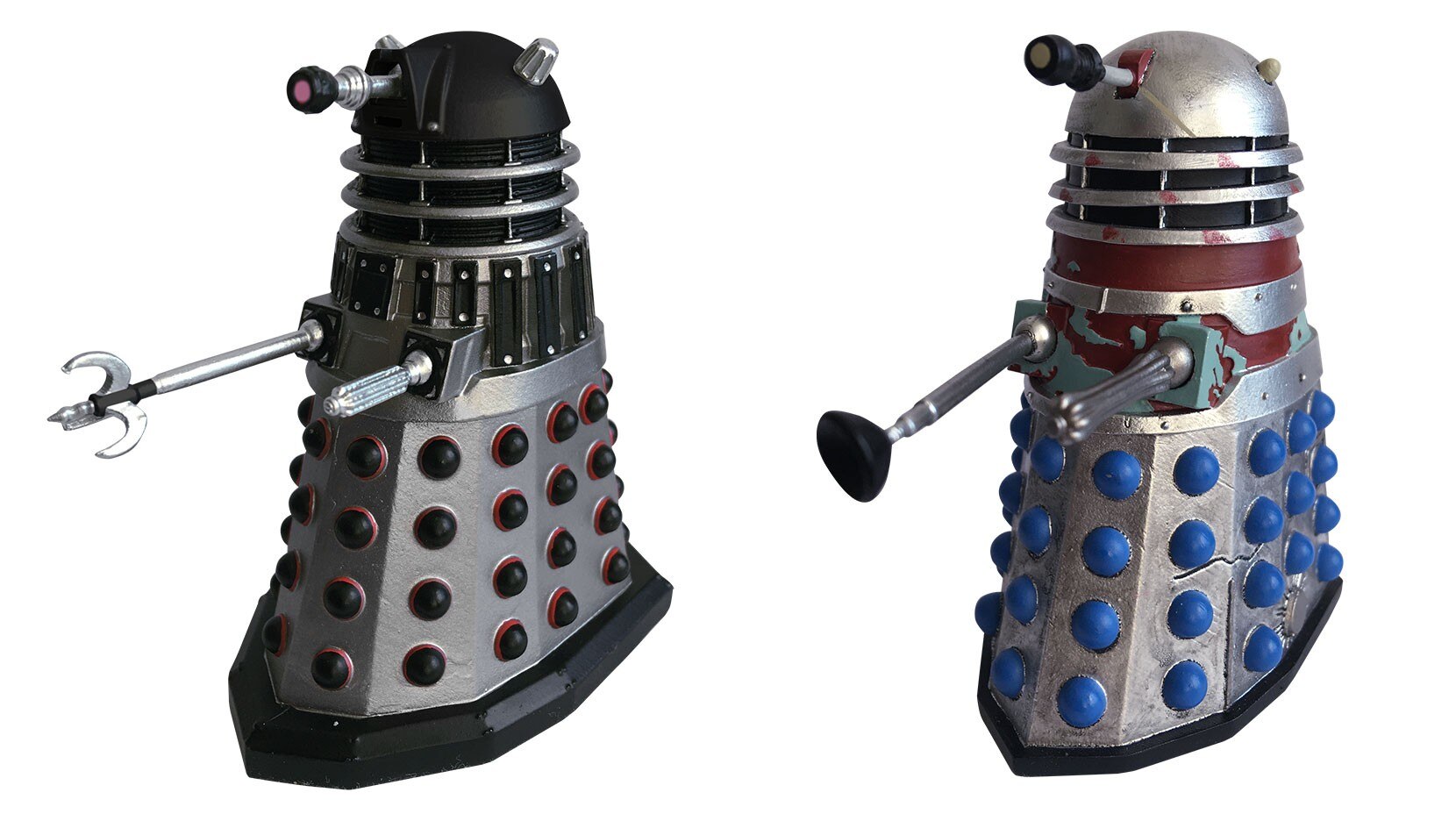 These new Dalek designs were created specifically for Time Lord Victorious, and will feature in many Time Lord Victorious stories, including Daleks! the animated series, coming soon.
The third set also contains the original story Exit Strategy. You can get more information on this story here.
Each of the four Time Lord Victorious box sets will contain two hand-painted polyresin figurines at 1:21 scale (approximately 3.5 inches tall), and are accompanied by an in-depth magazine, packed with special details and an exclusive prose story which forms part of the Time Lord Victorious narrative.