October 17, 2022
Jodie Whittaker's final voyage as the Doctor is coming soon… and what does that mean for the only companion who has been on each of her adventures? 
Mandip Gill tells us all about what to expect in The Power of the Doctor…
---
Can you tell us what audiences can expect from this feature length centenary special? 
Expect lots of jaw-dropping moments and amazing character interactions. When I first watched the episode my mouth was wide open. It is fast-paced and as expected Chris Chibnall has once again upped the stakes in this special. 
It's a huge episode for villains with the Master, Daleks, Cybermen all appearing together for the first time since 2005. How was it working with Sacha again? Were you excited to find out he was back?
I love Sacha. It is amazing to work with one of my closest friends for obvious reasons but to watch him as an actor, creating the work he does is a privilege to watch. Trust me - you'll see what I mean when you see it!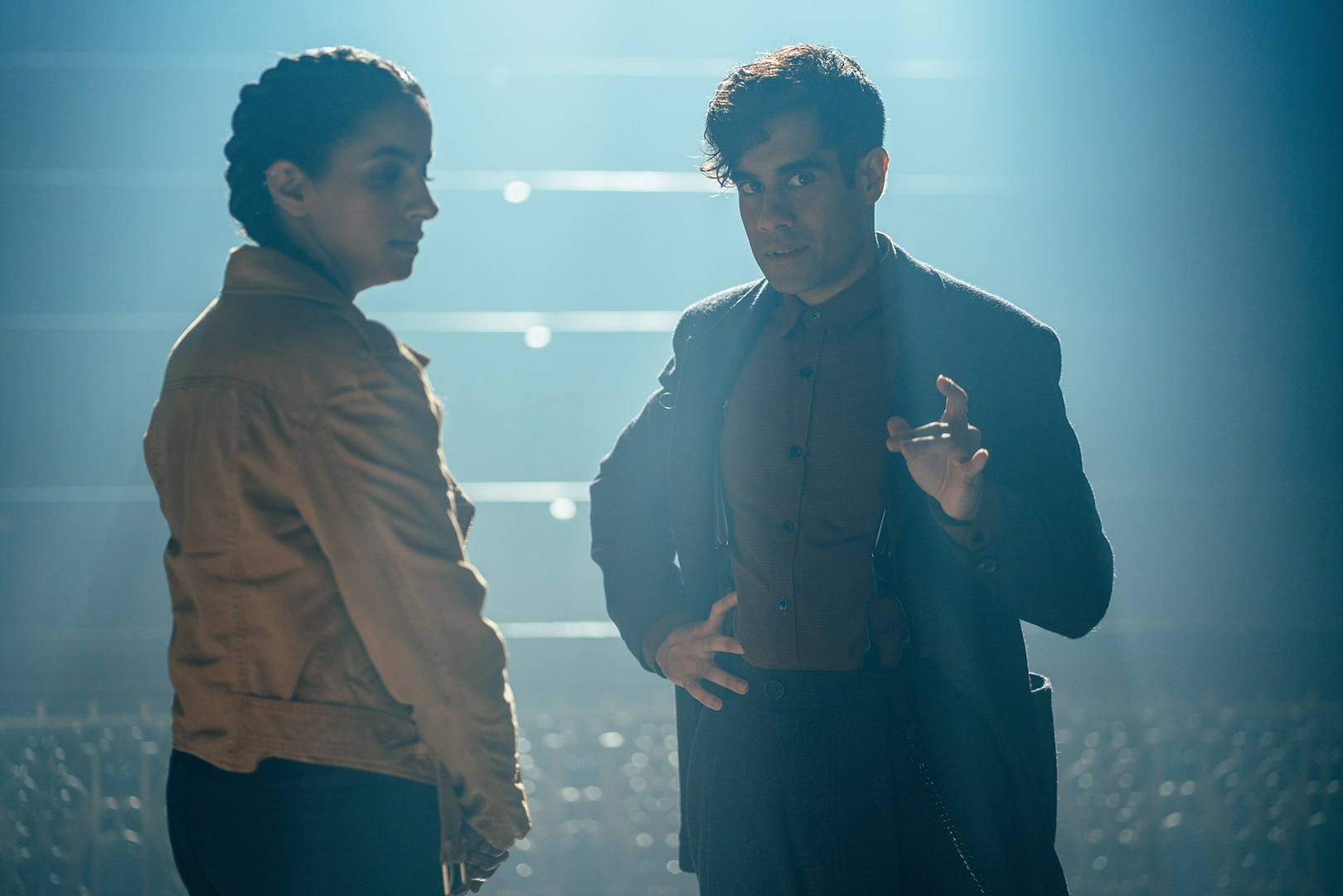 We've also got two returning companions, Sophie Aldred and Janet Fielding, did you get to know them on set?
Yes we did. It was really nice to be working with people who love the show as much as the current cast and both have so much energy and plenty of stories from their time which helped pass time during filming. It was also really exciting trying to keep them both a secret whilst filming. 
The trailer looks action-packed, can you tell us a bit about any stunts we can expect?
Firstly I do all my own, so please remember that when you see me flying in the air holding on for my dear life! That was really hard, and all me. Seriously it was really fun but taxing. The ropes are tight and it's difficult to hear in the helmets. Oh, and climbing up the ladder was also so difficult. It was wobbling everywhere so my look of sheer panic and distress is real. However it's always fun to read a script where you see a stunt written, you know it's going to be a fun few days on set.
Can you tell us about any fun moments with the team during filming? Those spacesuits look comfy!
The suit itself was very comfortable but we had huge space helmets on that had air pumped into them and I was apprehensive to put it on at first, as I was scared the air supply would stop. But the team were amazing and would take them off if I needed it. Deian Humphreys, our Sound Mixer, kindly played Dave the rapper into my helmet so I could have a little dance and rap along. 
Can you tell us a bit about how you handled filming your final scenes?
Filming the final scenes were emotional, as to be expected. The Executive Producers were on the floor, the atmosphere was beautiful, and naturally Jodie and I had real emotions flowing. It will be something I will remember for the rest of my days as we all knew it was the end of a beautiful chapter.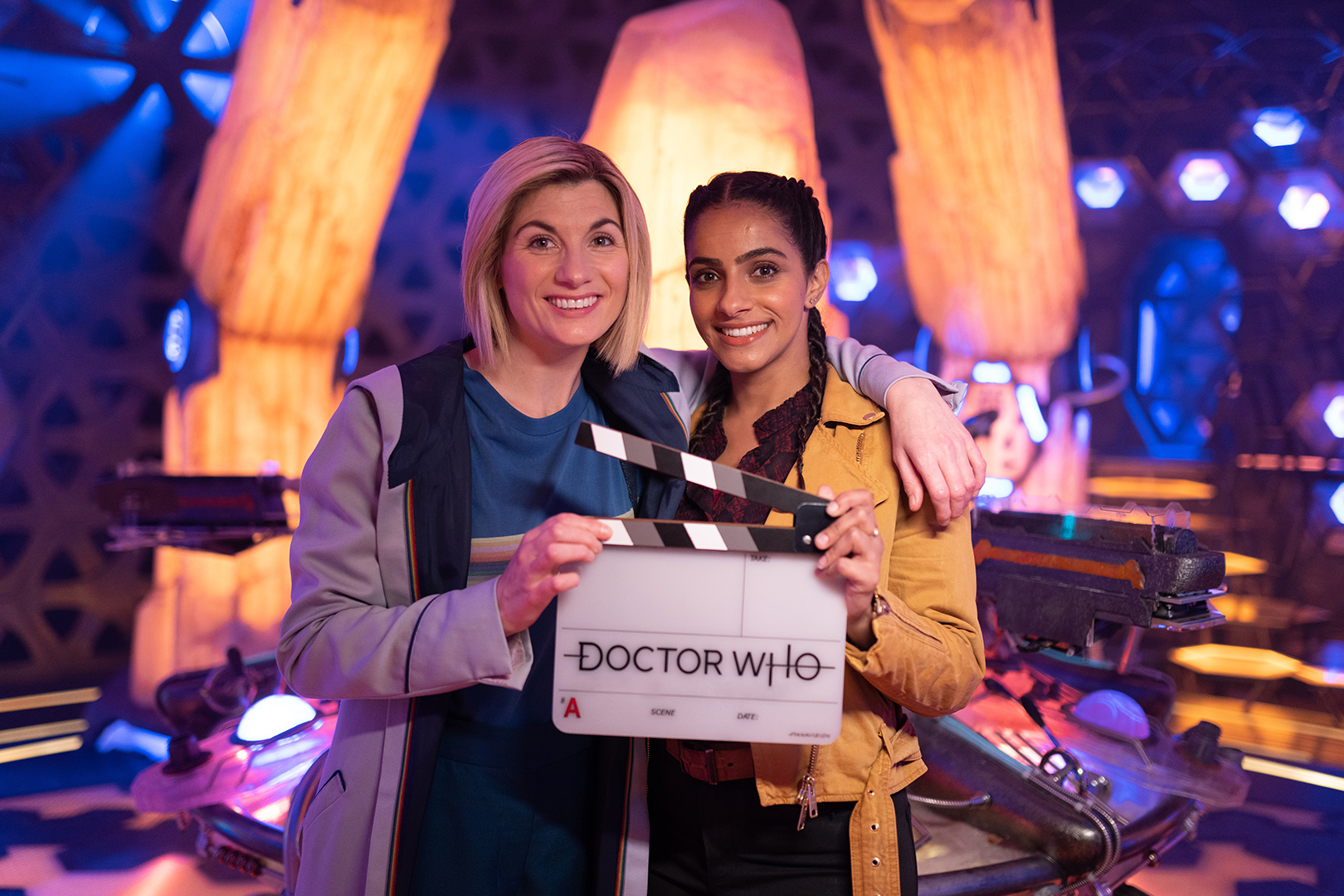 You and Jodie have been on this amazing journey together, do you hope to share the screen again?
Absolutely, we think of ideas and it usually ends up with us both being very Northern and attached to the police force somehow. I would love to work with her again on something completely different, even a different genre. I am so fortunate to have found a best friend in her. The last four years have been amazing and so easy as we quickly become inseparable. We've been fortunate to have seen some of the world together too. 
If you could go back and film one episode or scene again, what would it be and why?
I would zoom back to the beginning where the Doctor falls through the train roof and we all meet. At the time I was thinking about my delivery, character and the scene. This time I would stop and be able to see the amazing journey we're embarking on and I would be able to enjoy it a tiny bit more.
Who have been some of your favourite guest artists over the years?
Too many to name. But watching Kevin McNally at work doing what he does so well is a highlight. Working with Jacob Anderson was a real treat I'll treasure forever. Sacha has since become one of my closest mates but watching his process was precious. He is such a hard working brilliant actor. Joana Borja, Nadia Parkes and Crystal Yu (to name a few) are just some of the reasons why working on this show has been the highlight of my career so far. Getting to meet amazing talented interesting actors that become friends is a wonderful feeling.
What will you miss the most about Doctor Who and what are you most proud of during your time?
I will miss Cardiff and the crew there. They work so hard and are truly like family. I can't emphasise how enjoyable my time has been on Doctor Who. Working long hours in all sorts of terrain with your mates is not really working for me. I am most proud of the atmosphere on set I helped to create. There were some very tough days but staying upbeat and positive can really help the rest of the cast and crew in difficult times. Jodie unknowingly has set a very high bar as "number 1" and I will work hard to follow suit. 
Did you take anything from set? We heard a few things went missing..!
So, I definitely heard someone say we can take stuff. As soon as we heard that the TARDIS was dismantled in seconds! I took a sphere that was glued down but with the help of the runners it was soon in my possession and hidden from anyone I thought would steal it off me. Then we heard they still had scenes on the TARDIS to film - imagine my face because I am not naughty. 
Are you excited to see the next era? 
I am so excited , it will be really interesting to see their stories as I know some of our episodes were specific to my heritage, such as Demons of the Punjab and Tosin Cole's [heritage] in Rosa, so it'll be interesting to see theirs. Also to see them up against new and returning monsters will be fun to watch!
How was it knowing that this episode would be part of the BBC centenary celebrations?
At the time we were still only half way through the current series so it almost felt normal until I realised it was a feature long episode and it would be the regeneration and many wonderful characters! Only then did it dawn on me how privileged I was to be a part of something so iconic for Doctor Who and the BBC. 
Can you sum up Yaz in three words?
Loyal, courageous and resilient.
---
Tune into The Power of the Doctor on October 23rd 2022.