June 06, 2016
If you're a fan of dot-to-dot books AND Doctor Who, then you're in for a real treat!
Coming next month is the brilliantly titled Dot-to-Doc, which includes 45 intricate portraits to complete and over 500 dots in every drawing.
Inside you'll find every incarnation of the Doctor, plus favourite friends and foes - Rose, Donna, Captain Jack, Clara, the Ponds, a Dalek, a Cyberman, a Weeping Angel and many more!
Dot-to-Doc contains hours of creative and timey-wimey fun.
WARNING: This book contains EXTREME dot-to-dot puzzles, some of which exceed 1,000 dots!
Check out the cover below.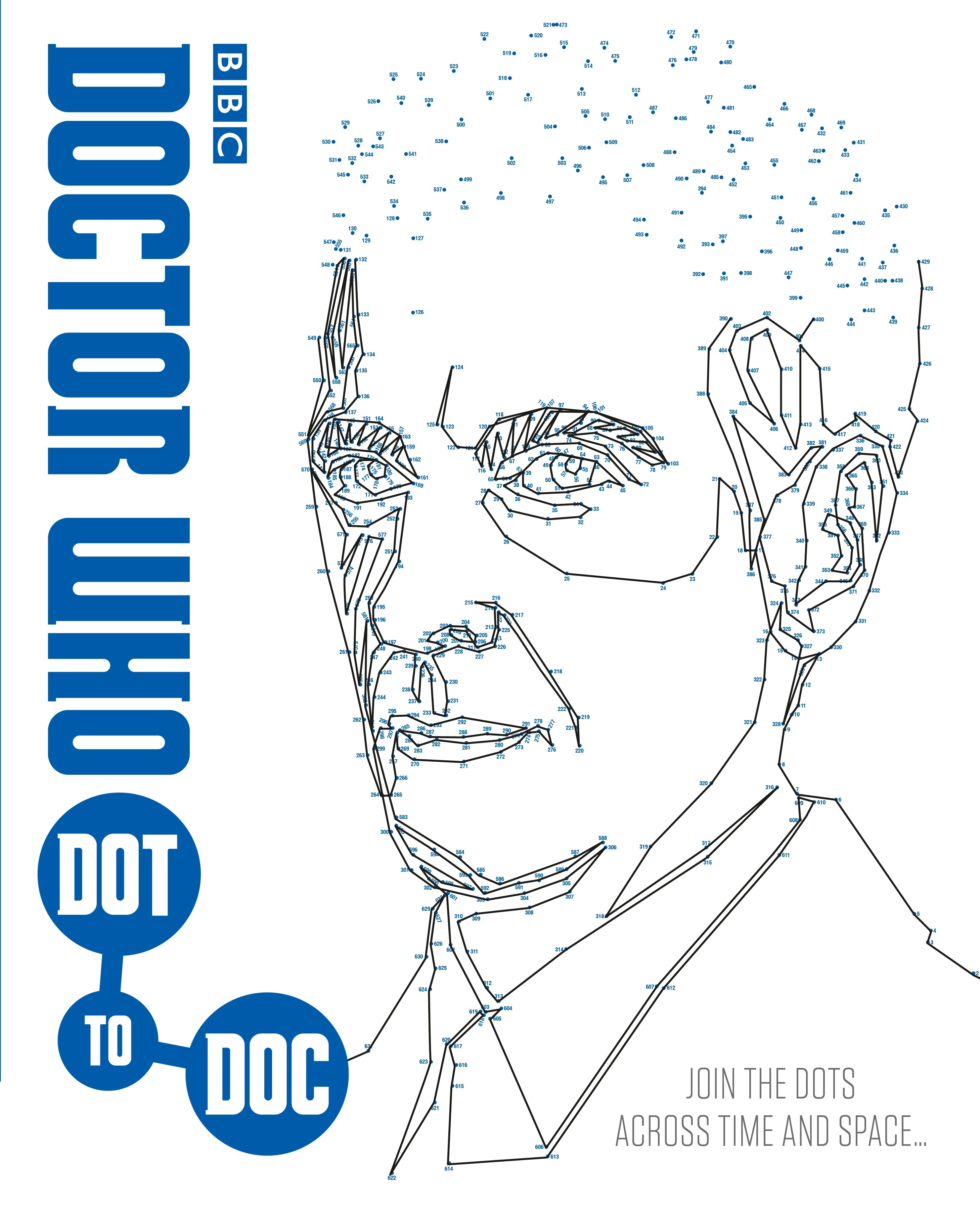 Doctor Who: Dot-to-Doc is released in the UK on July 7, 2016