May 01, 2017
If by some twist of fate, you were summoned by a Time Lord on an incredible adventure across time and space, armed with nothing more than your wits and cunning, do you think you would have what it takes?
Could you be The Saviour of Time?
Brought to you by Skype and BBC Worldwide, The Doctor Who Bot takes you on an interactive journey from historic London all the way to the moon of Triton and beyond! You will interact directly with the Doctor to find the six segments of The Key of Time – an ancient and powerful artefact that could decide the fate of the universe.
Here's how to play…
Step 1
Ensure you have the latest Skype app on your device through your app store. If you already have the app it may need updating.
Step 2
Click HERE to access the Doctor Who Bot page
Step 3
Click on 'Add to Contacts' to add The Doctor to your Skype contacts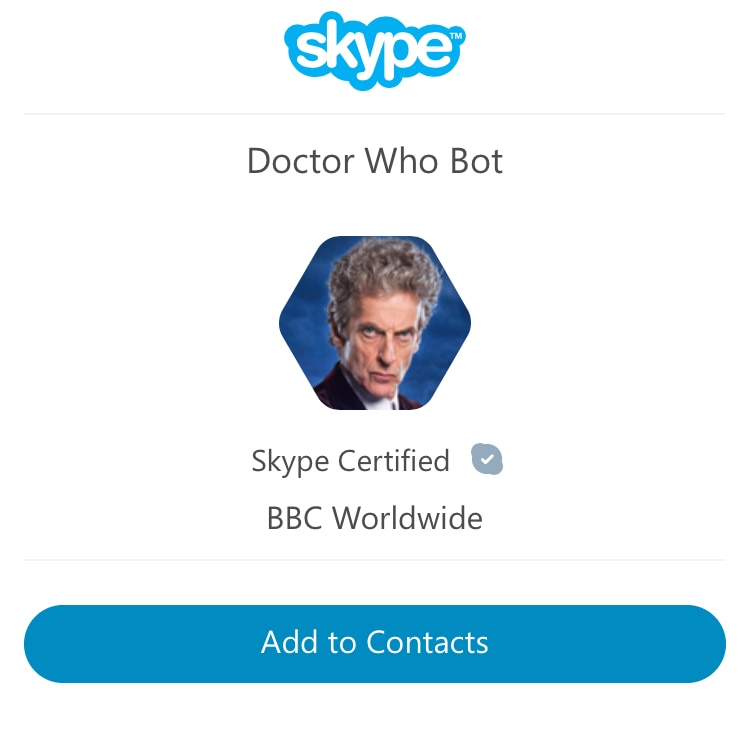 Step 4
Open the page in "Skype" and sign in to your account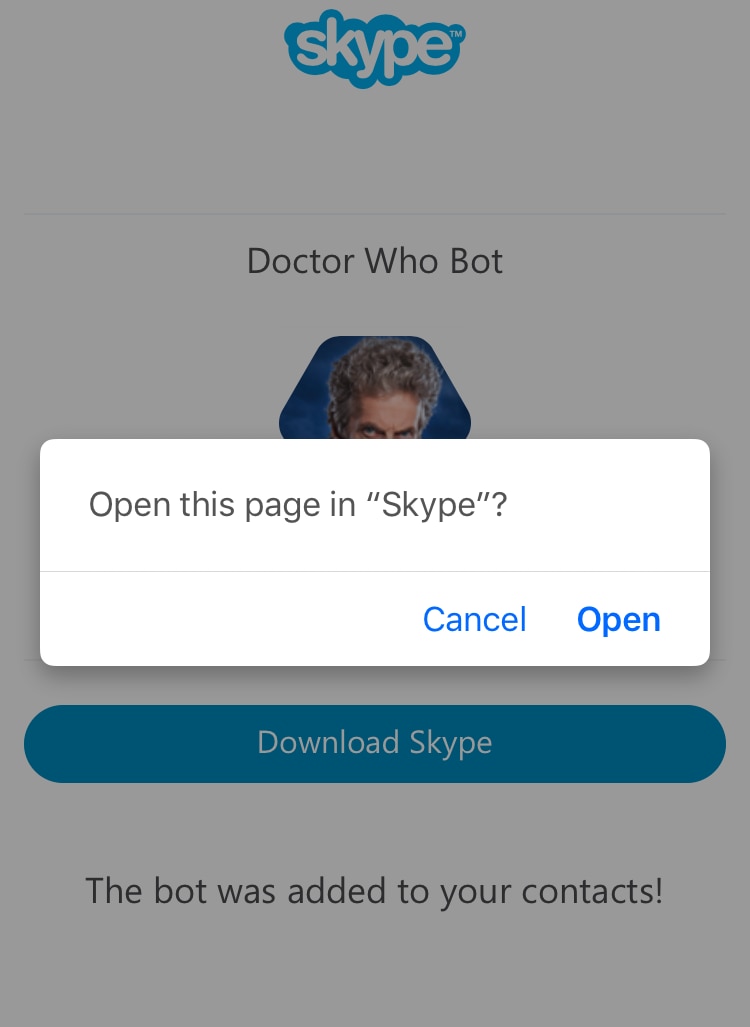 Step 5
Start Chapter 1, follow The Doctor's instructions and start saving the universe!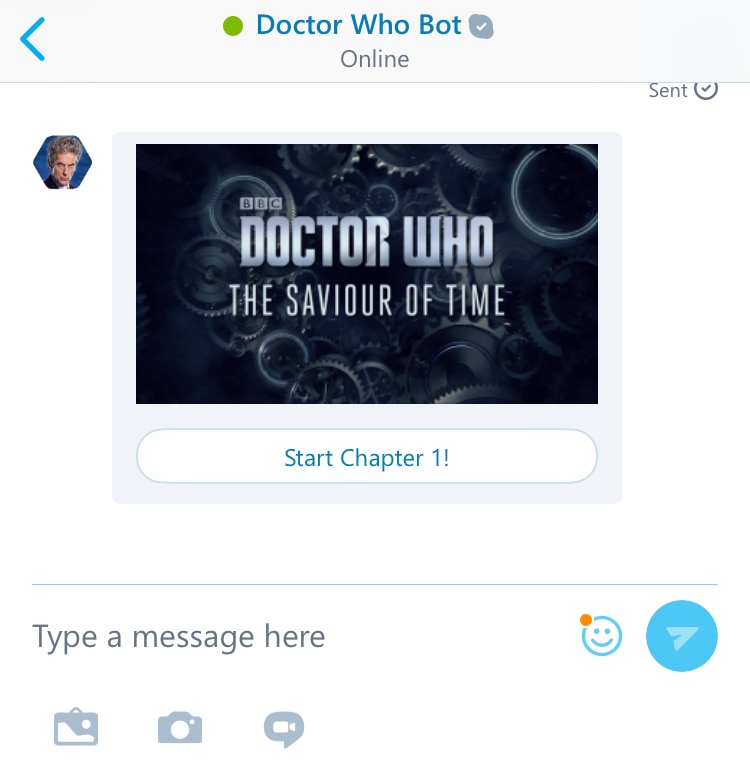 To add the Doctor Who Bot manually in your Skype app: Simply press the 'Bot' icon in the 'Recent' tab to open the Skype Bot Directory (more information HERE), search for "Doctor Who Bot", read the bot's profile and terms, and then click "Add to Contacts".