November 10, 2017
Back in July of this year, new Doctor Who showrunner Chris Chibnall announced who would be playing the part of the Thirteenth Doctor – actress Jodie Whittaker.
Read an interview with the new Doctor here.
And we now have a a first look at how she will look when Series 11 hits screens next year.
[As announced last month3, she will be joined by Bradley Walsh, Mandip Gill and Tosin Cole in the TARDIS in 2018.
Jodie will make her debut in the 2017 Christmas Special, Twice Upon A Time, which will see the departure of Peter Capaldi as the Twelfth Doctor and will also be the final story for current Doctor Who showrunner, Steven Moffat.
The seasonal special also features the First Doctor, as played by actor David Bradley – click
Check out Jodie's fantastic Thirteen Doctor outfit below! And it appears the TARDIS has undergone a change too…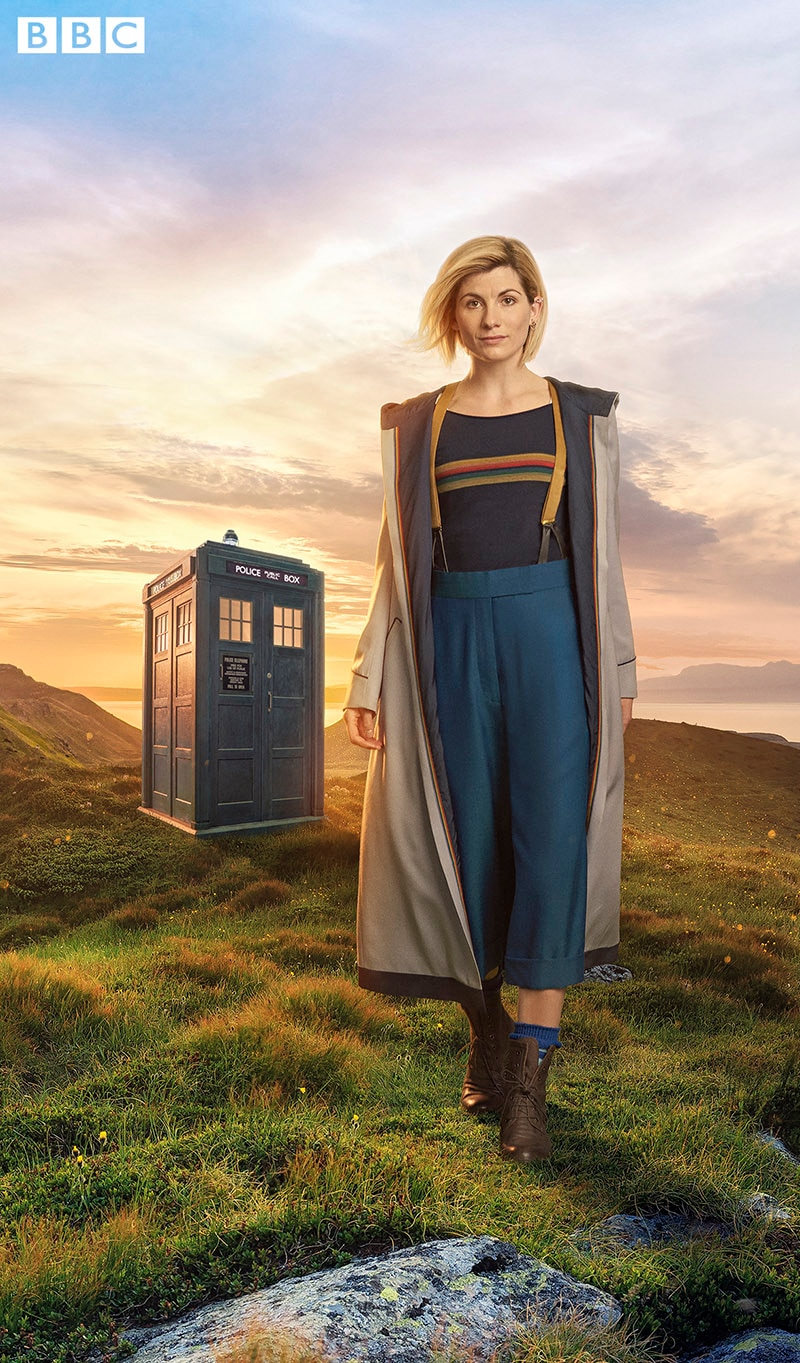 Twice Upon A Time airs from Dec 25, 2017