April 30, 2017
In the latest edition of Doctor Who Magazine – issue 512, out May 4 – writer Mike Bartlett has been talking about his forthcoming episode for Series 10, Knock Knock. He has revealed a classic Who companion will have a connection to one of his story's characters…
Knock Knock sees companion Bill and her university friends go in search of a new house to share (which turns out not be as desirable as first thought). One of her new flatmates is Harry, who chats about his grandad 'greypacking' (that's backpacking for older people, apparently) with his boyfriend at the Great Wall of China.
However, the writer reveals, Harry's other grandad is UNIT surgeon, Harry Sullivan. Played by actor Ian Marter, this Harry traveled with the Fourth Doctor and Sarah Jane Smith and came face-to-face with Daleks, Sontarans, Cybermen and Zygons. Read more about Harry Sullivan here.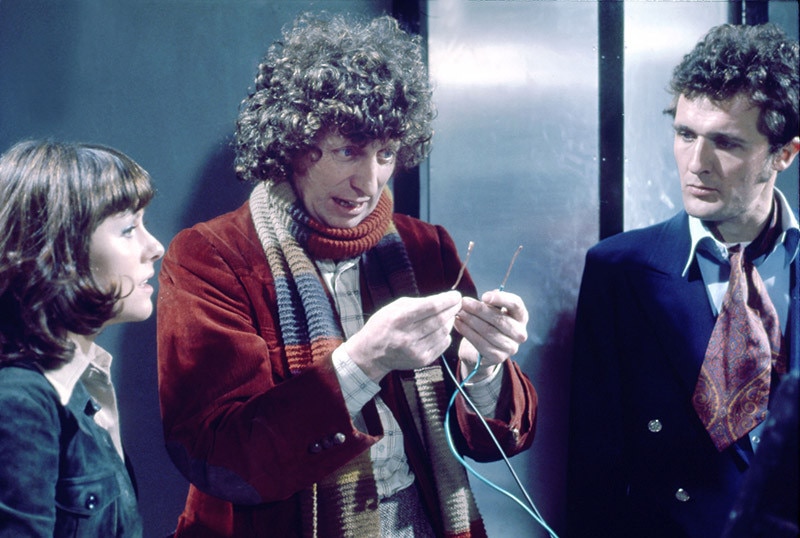 Above, you can see Harry Sullivan with Fourth Doctor (Tom Baker) and Sarah Jane Smith (Elisabeth Sladen) in the epic, Genesis of the Daleks (1975).
Bartlett reveals just why he created the family connection:
"It was a reference that I enjoyed hugely, because I love Harry Sullivan and housemate Harry has, I think, a similar sort of attitude, of energetic sort of pluck."
In 2015's The Zygon Inversion we learned that Harry created a gas that was able to kill the shape-shifting aliens which was removed from UNIT by the Doctor.
Here's a classic moment featuring Harry Sullivan and the Fourth Doctor in the 1975 adventure, The Ark In Space.
"It was decided that, in 2017, people might not remember one companion from 40-odd years ago, so it got cut."
Knock Knock, which airs around the world from May 6, also sees Bill refer to the Twelfth Doctor has her "grandfather" – just as original companion Susan did with the First Doctor. And eagle-eyed fans will have noticed a picture of the Time Lord's granddaughter on his desk as St Luke's University…
Bartlett adds:
"People have amazing relationships with their grandparents, so it's quite nice tapping into that. It's not something we've seen too much in the modern series; the companions have always been either friends or sort of love interests. But with this they're more like family, certainly in my episode."
Check out the new Doctor Who Magazine which features more Series 10 previews, interviews and much more!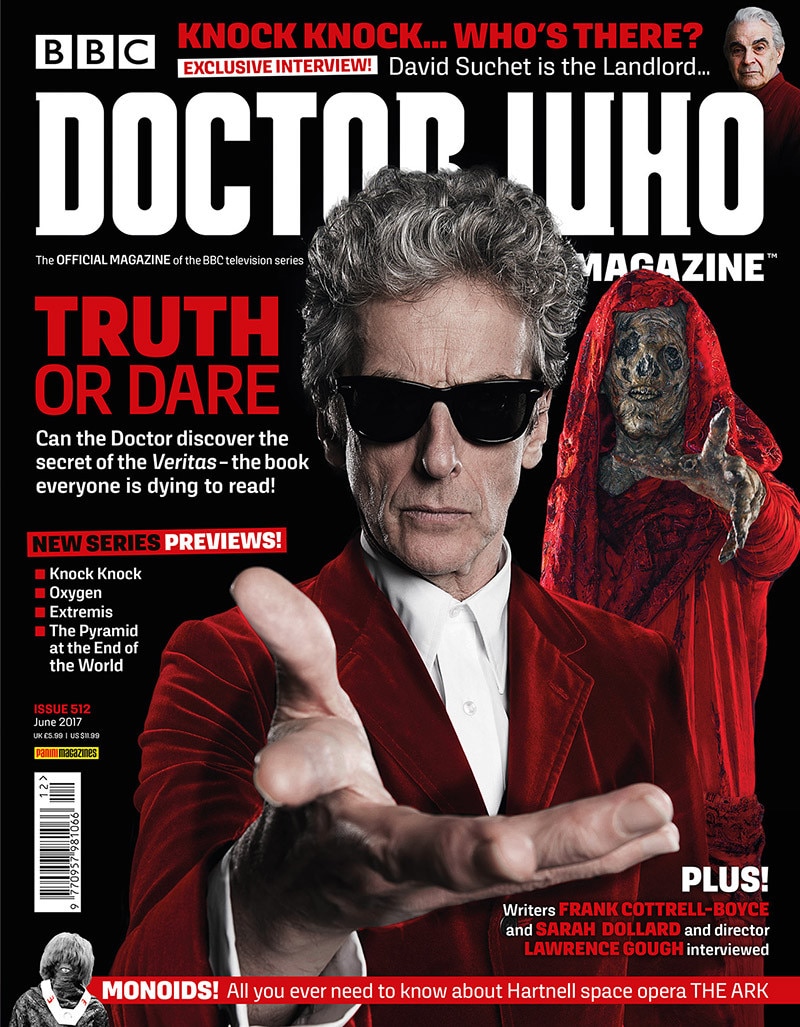 DWM 512 is available from May 4, 2017 – click here for 50% off subscription