October 05, 2018
Jodie Whittaker, series showrunner Chris Chibnall and executive producer Matt Strevens hit New York Comic Con over the weekend and took part in BBC America's Doctor Who panel, hosted by Geek Bomb's Maude Garrett.
The audience of thousands of fans also got to watch the season premiere, The Women Who Fell To Earth.
Here are some highlights from the panel where they discussed the episode in detail.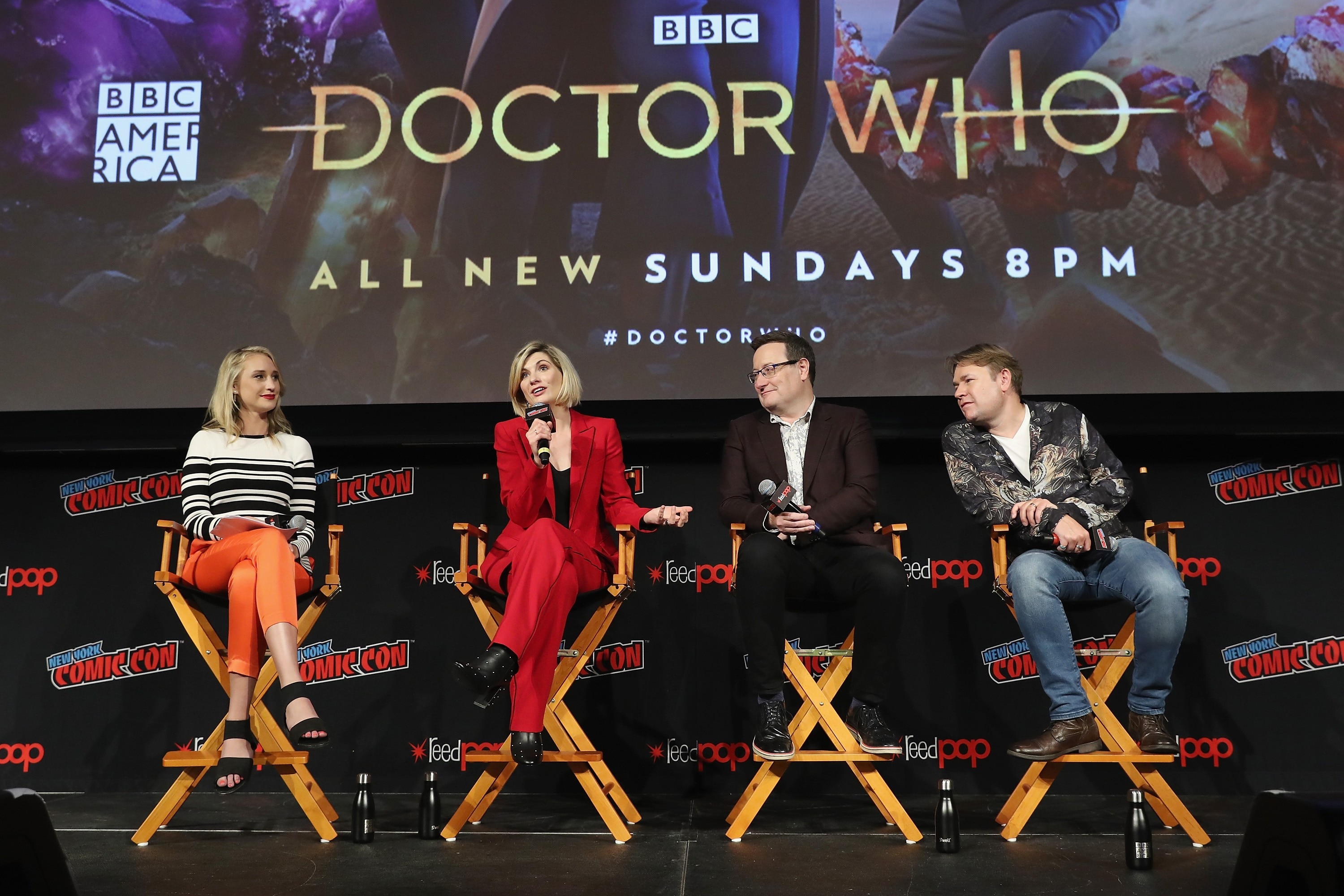 TARDIS team
For the first time in a while, we have a TARDIS team made up of the Doctor and three regular companions. Chris Chibnall explained how this head-count harks back to the show's classic era:
"What we've tried to do a lot this year is trace that golden thread back to 1963, back to the work that people did. We are standing on the shoulders of giants of television. Of Verity Lambert, Anthony Coburn, David Whittaker and Waris Hussain. All those people who created the show.
What's the format of Doctor Who? If you're talking about the pilot episode, it's 3 people travelling in time and space with the Doctor. So really, it's just connecting it back to that and going 'What does this look and feel like in 2018?'"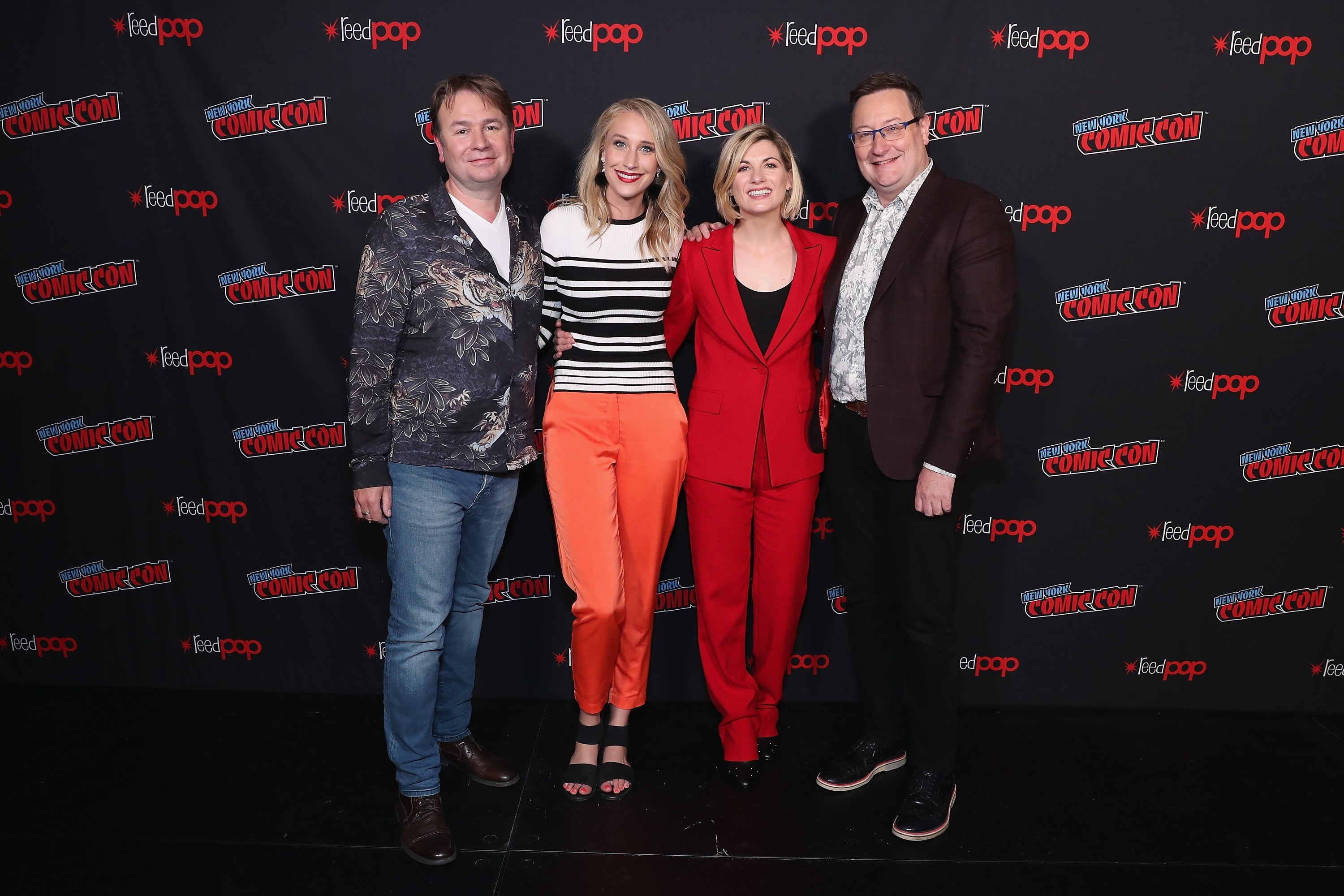 "It's not fake chemistry"
On meeting co-star Tosin Cole for the first time, Jodie Whittaker recalled:
"The first time I met Tosin and Mandip was in their recall. Tosin had been away and was like "who's this in my audition?". He didn't know who I was."
She explained that Tosin thought they had hired an actor just to do the scenes with him but, eventually, the penny dropped and Tosin realised he was stood opposite THE Doctor!
Jodie recalled meeting Mandip Gill for the first time and how hearing her stories made her think: "that is my new best friend." and said it was a pleasure being able to "steal" Bradley Walsh (or as Tosin calls him, "SHOWBIZ!") for nine months of filming.
"It's not fake chemistry, we really get along and love each other."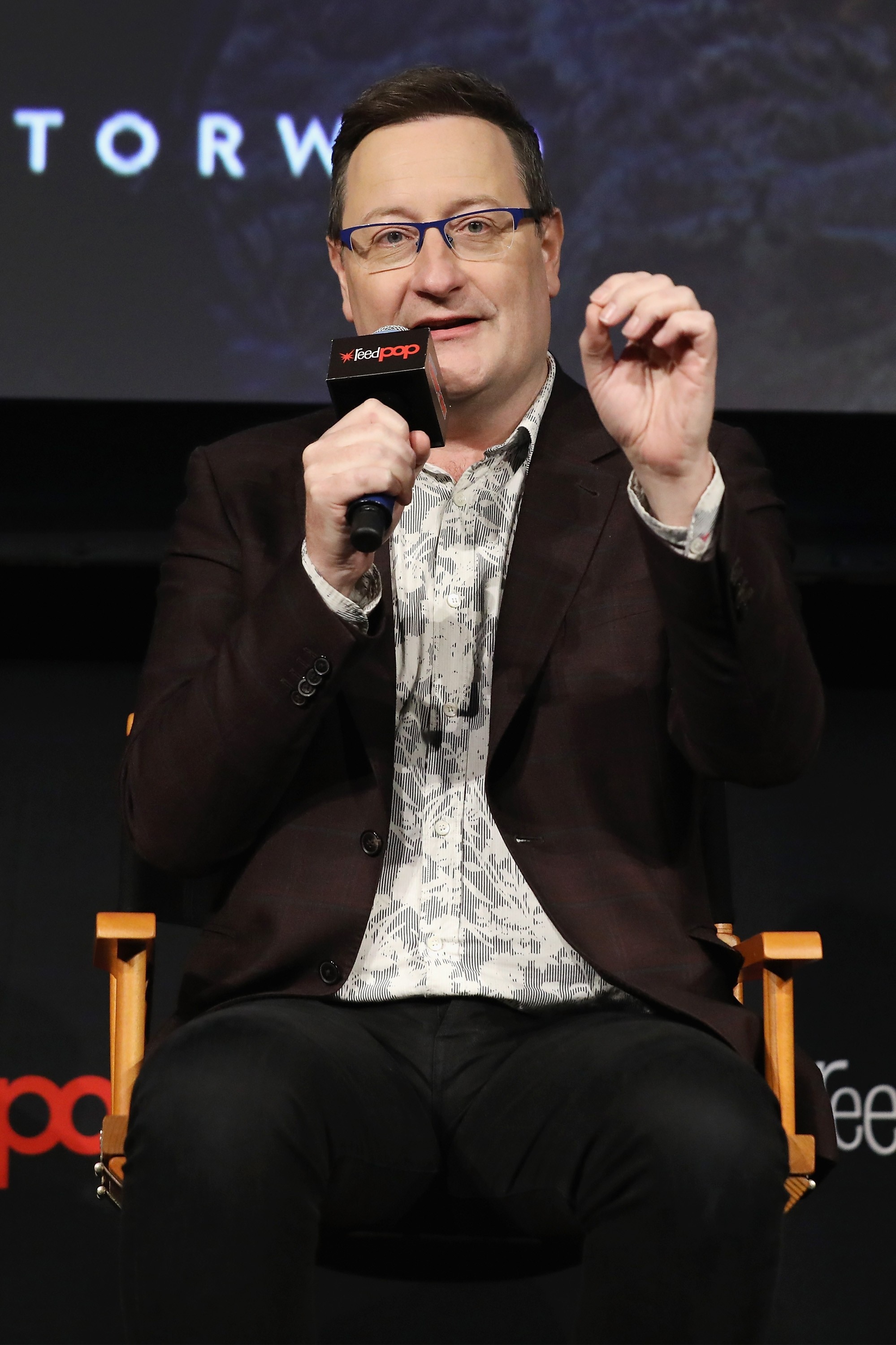 Inclusivity
Chris Chibnall spoke about the diversity in their casting and the stories they will tell in upcoming episodes:
"What does Doctor Who look like in 2018? That was it. Across the production and onscreen, a lot of diversity in our casting. And the show will tell stories from perspectives we've never seen before."
Matt Strevens emphasised the importance of the Doctor's friends being the eyes of the audience, adding:
"It was important that those friends represent everyone out there that's watching."
Later in the Q&A, the panel talked about Ryan's dyspraxia, revealed in the first episode of the new series.
"My nephew has dyspraxia, I have friends with kids who have dyspraxia… We worked with the Dyspraxia Foundation in the UK. That's not an episodic story, it will carry on, it's a part of him, but there are lots of defining parts to Ryan and that is one of them."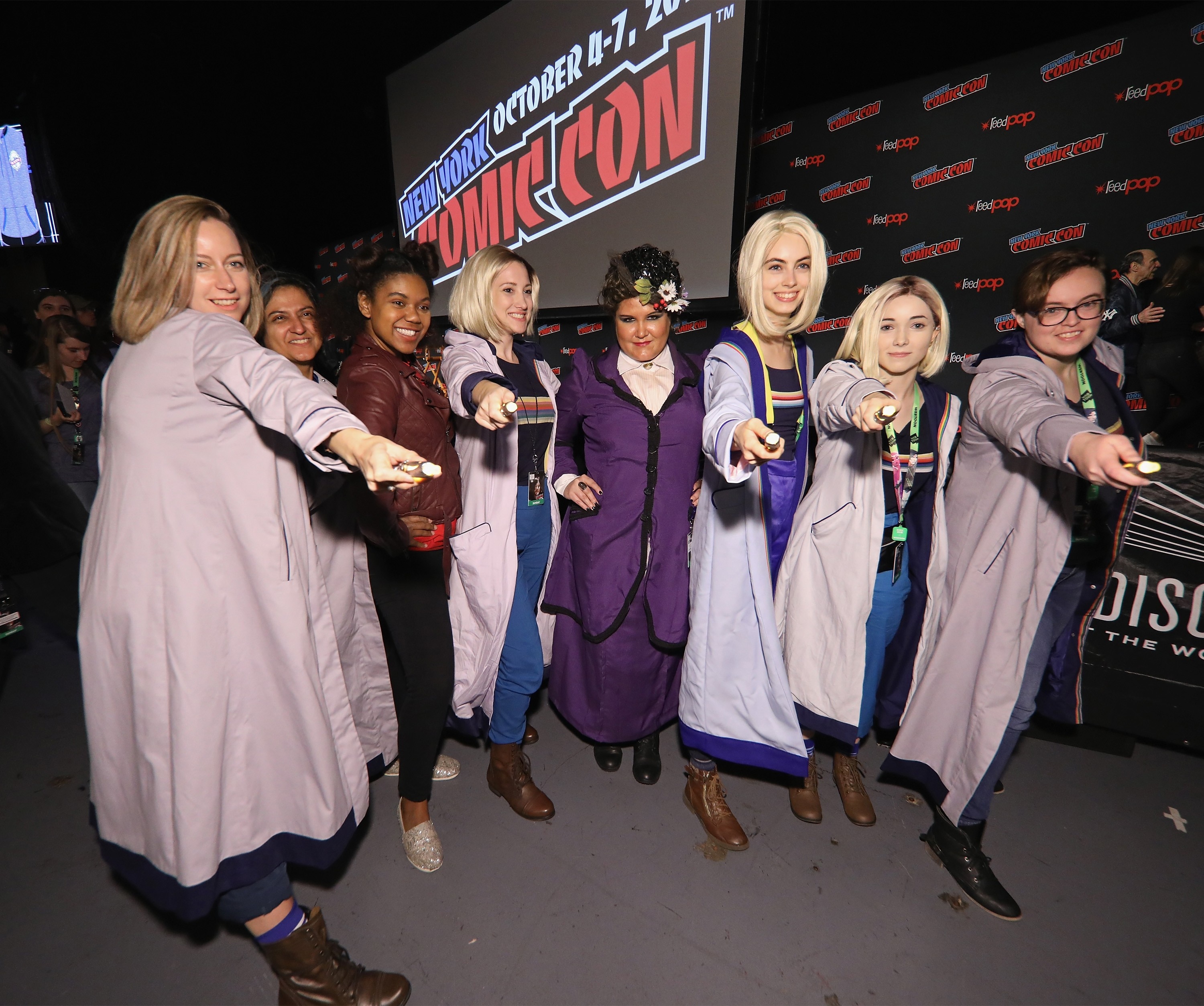 The Doctor's new clothes
The audience seemed thrilled that the Doctor's new outfit is practical with trousers boots and pockets, prompting a huge cheer when host Maude Garrett mentioned it. Jodie added: "The Doctor can't not have a pocket".
Jodie explained that the costume was a "collaborative and creative journey" that she had a say in.
"One of the images I sent which I didn't actually mean to send as a costume reference, was a black and white image of a woman walking with purpose, deep in thought with boots, braces and a t-shirt.
It has the fun element of a t-shirt, it has the timelessness of a pleat in a trouser leg. From far away, it was genderless."
Jodie told the audience that this image was her and the team's starting-off point. She then went on to talk about the coat and the choices of colour used:
"I wanted to reflect the moments of brightness, but the coat's interior lining is a dark blue, I felt like it represented the space I was falling through in this episode. The exterior is like a dawn sky.
Every single stitch, every single cut and every piece of lining has a meaning but I won't tell you, I'll wait until it's over because the best thing for me is you guys wear it and you own it. It's yours, and those things means something to you. And then one day I'll share."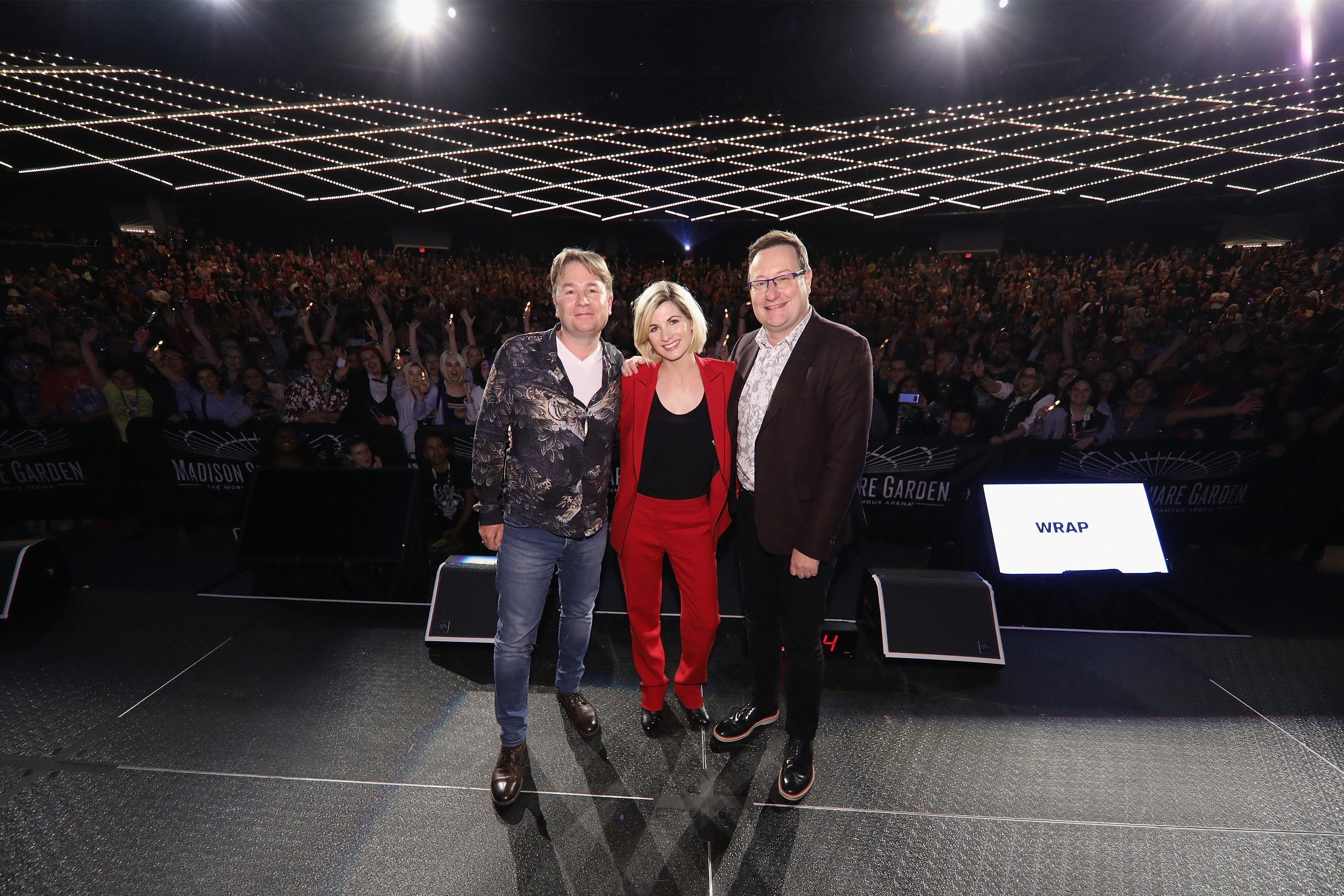 Stunts
The panel touched upon some of the stunts in the first episode, particularly the crane jump the Doctor performs towards the end of the episode. Jodie explained:
"On day 2 of the entire shoot, that was terrifying and exhilarating, and everything it should be to work on Doctor Who…
It was brilliant! And I got to do it quite a few times!"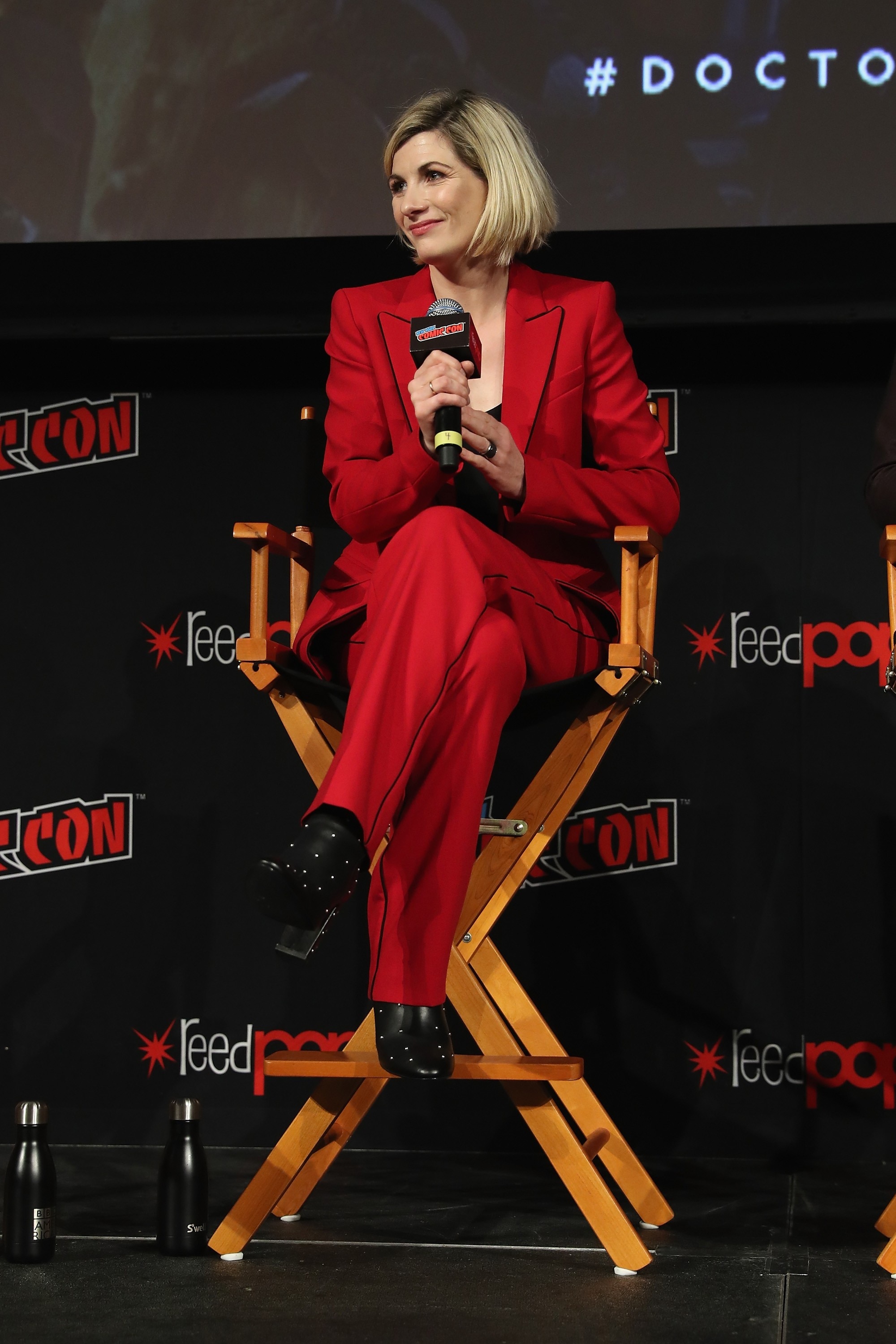 Jodie's casting
Eventually, the audience got to ask a few questions to the panel. When asked what type of lasting impact her casting as the first female Doctor will have, Jodie replied:
"I want it to be such a second of history, that it becomes forgotten, [it] becomes the norm."
Chris Chibnall added:
"Everyone in the world talks about division at the moment, and that's really hard. I think the Doctor is a great symbol of unity and when the Doctor can be male, female and gender non-binary as well, I think the most important thing for me, certainly for my kids growing up, is they can look up to men and women and that heroes come in all shapes and sizes, genders, sexualities, and ethnicities. That's rule number 1 for the world and I hope this season of Doctor Who shows you that."
---
You can watch the full panel from New York Comic Con here:
The second episode of the new series entitled The Ghost Monument will air Sunday 14th October at 6:55pm BST (Release date varies by country - check local listings in the Watch section).