December 31, 2018
SPOILER WARNING! This article contains information about the plot of Resolution! If you haven't seen it yet, go and watch it and then come back here. To find out where to catch up on Doctor Who in your territory, visit the Watch section.
Doctor Who kicked off 2019 with a bang, thanks to the New Year's Day special, Resolution. We saw an old and deadly enemy of the Doctor's return with a vengeance – a Dalek!
But this Dalek's design was unlike anything we'd seen on-screen before...
Having been buried on Earth for centuries and then resurrected thanks to two unsuspecting archaeologists and some UV light, the squid-like mutant creature was missing its all-important armour casing. So, it took over the body of archaeologist Lin and made its own casing, cobbled together from old bits of Dalek and versatile Sheffield steel. It then proceeded to cause havoc before coming face to face with the Doctor and Team TARDIS.
Resolution Image Gallery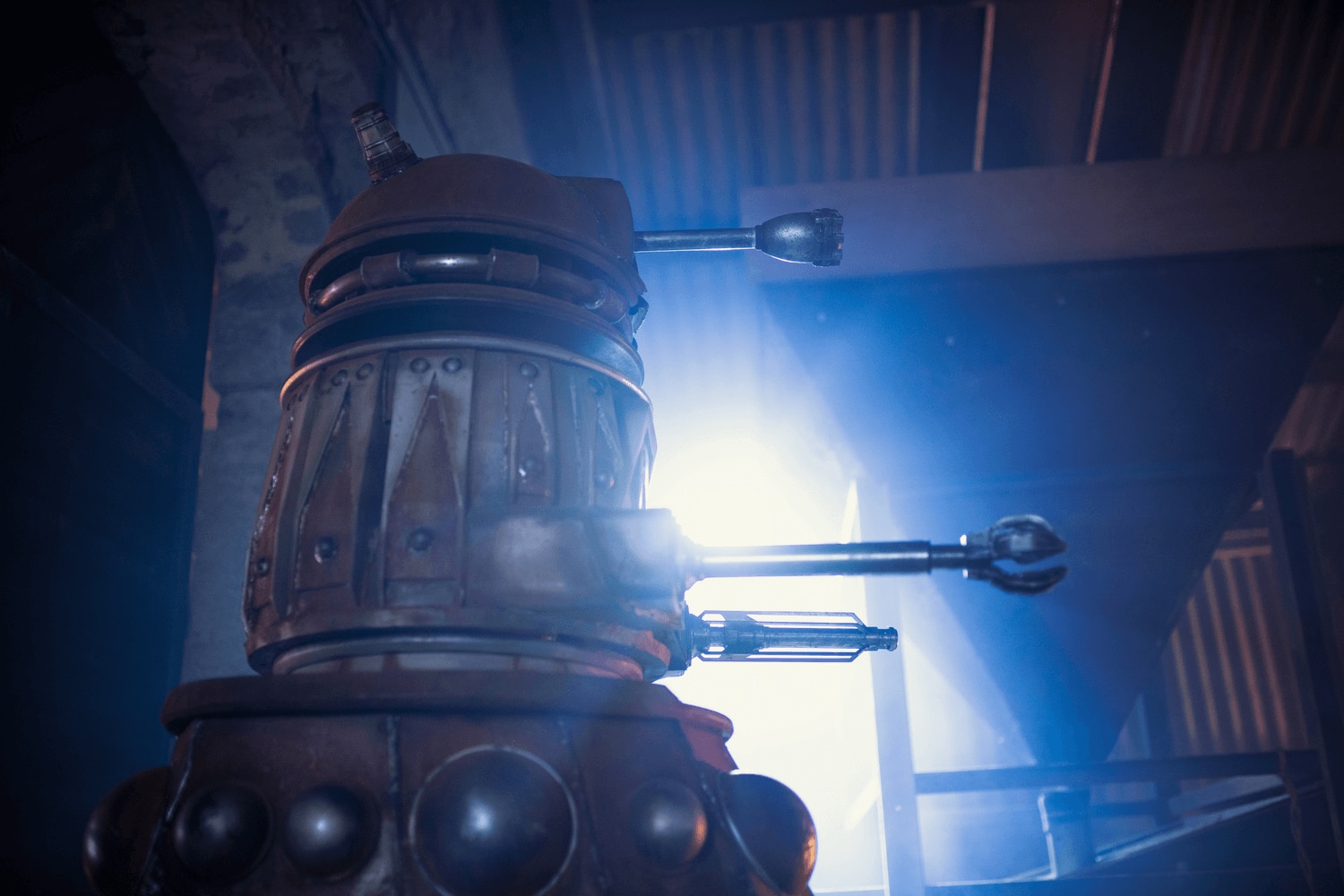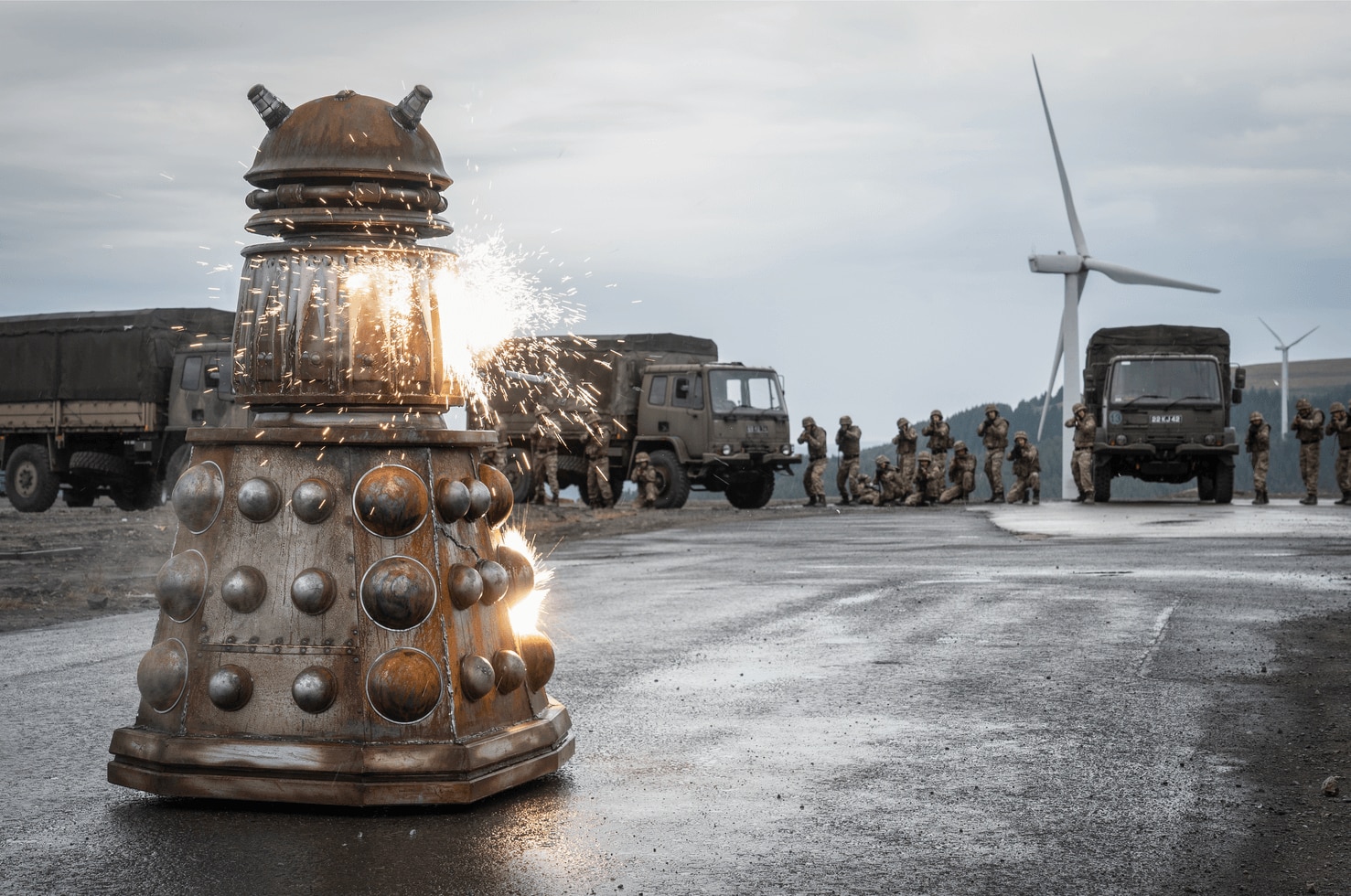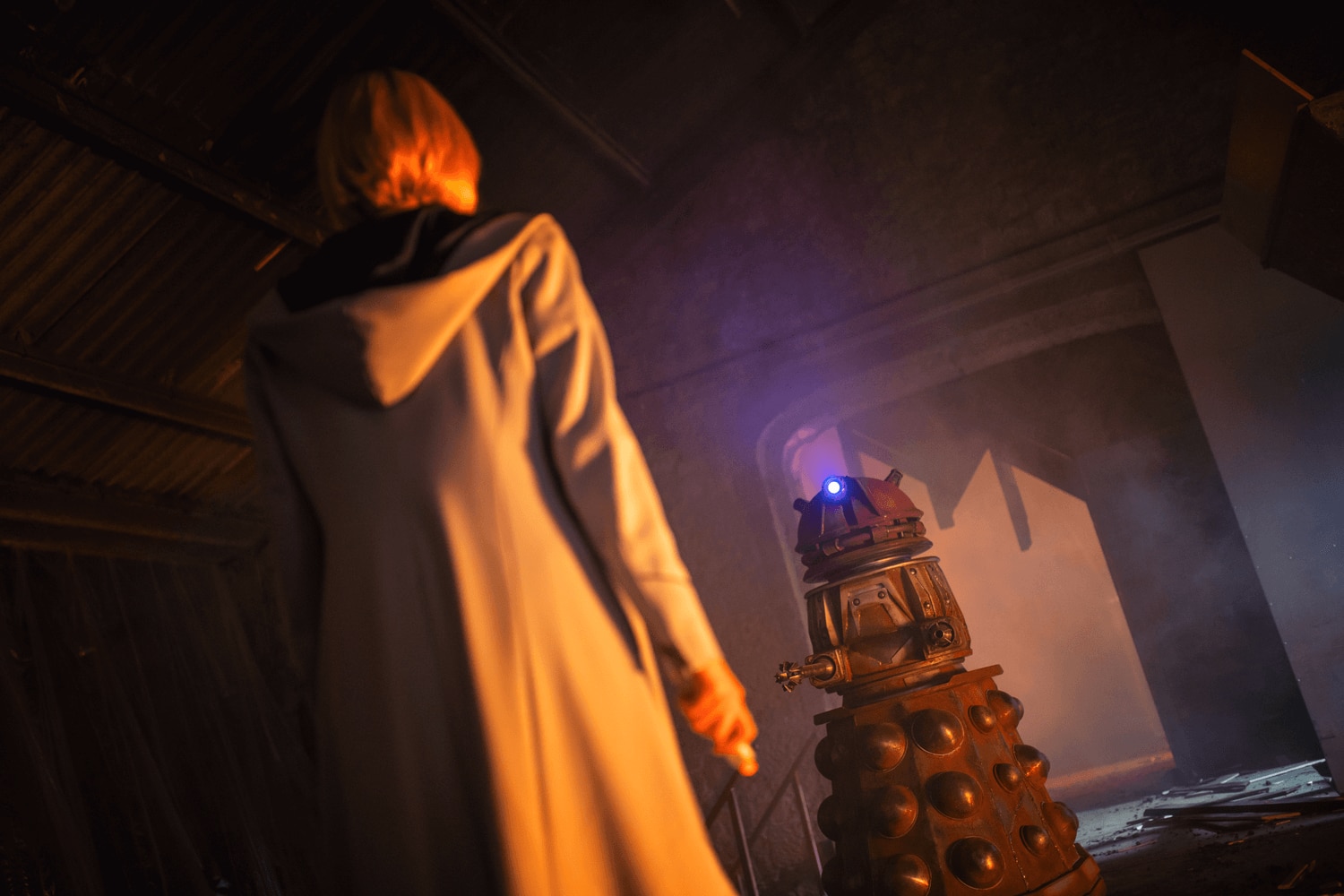 Here's how some fans on Twitter reacted the Dalek's new-look:
"New Dalek,who dis?" #DoctorWho pic.twitter.com/vtYplPqmPD

— Zoe 👩🏻‍💻💙 (@itszoew) January 1,

2019
#DoctorWho the new Dalek has a SNATCHED waist!!! SKINNY LEGEND

— Daniel🇺🇦 (@ftdanieljames) January 1,

2019
Well I thought #DoctorWho was absolutely *marvellous*! Oh and that adorable cobbled-together Dalek! 😍😍😍 Plus PROPER EX-TER-MIN-A-TIONS!

— Clayton Hickman (@claytonhickman) January 1,

2019
I'm actually really loving this makeshift Dalek. #DoctorWho pic.twitter.com/3762VQydqk

— ben (@BEN_iAmHere) January 1,

2019
Enjoyed that, really liked the makeshift dalek shell which I think makes it look more terrifying, wish it was a two-part special #DoctorWho pic.twitter.com/2gdF8uOGM3

— Chris Lickley (@ChrisLickley) January 1,

2019
This Dalek emulates big hip energy #DoctorWho pic.twitter.com/fDi7uXL926

— Beth (@0hMySt4rs) January 1,

2019
Bloody love that Dalek vs. the troops sequence. Pure, unfiltered #DoctorWho⁠ ⁠ - proper tingles.

— Morgan Jeffery (@morganjeffery) January 1,

2019
And if you missed Resolution or would like to watch it again, you can catch up with the current series On Demand at BBC iPlayer (UK) or BBC America (US). For other regions, visit the Watch section to find out where to catch up in your territory.