May 31, 2017
Following the success of the Doctor Who Series 1 Steelbook, Whovians can now look forward to the limited edition release of its successor, Series 2.
Pre-order the Series 2 Bluray Steelbook from Zavvi here and from Amazon here.
Starring David Tennant as the Tenth Doctor and Billie Piper as Rose Tyler, the second series of the show since its 2005 return took the couple to a parallel Earth, a showdown with the Devil, a reunion with former companions Sarah Jane and K-9, and a heartbreaking finale in the midst of a war between the Cybermen and Daleks.
The Doctor Who Series 2 Steelbook is available from July 3, 2017 on the bluray format only and comes with four fantastic art cards celebrating the 2006 series.
This limited edition boxset includes the 2005 Christmas Special, all thirteen episodes from Series 2, as well as an impressive array of special features.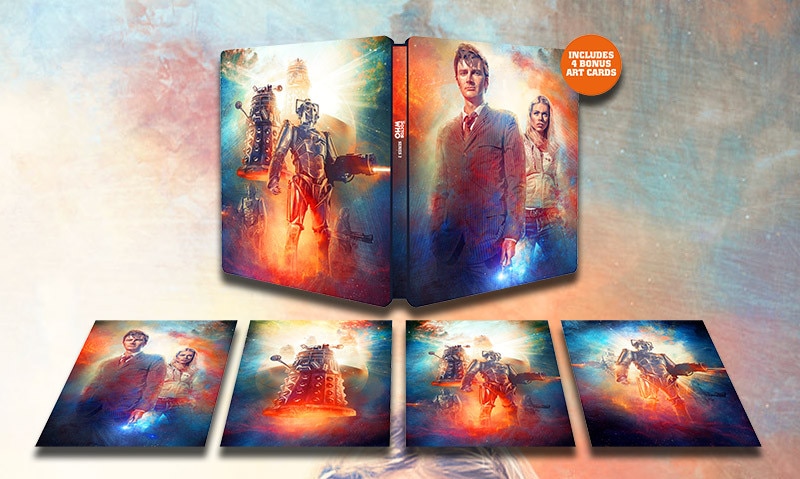 EXTRAS
• Audio Commentaries
• In-vision Commentaries
• Billie Piper's Video Diaries
• Diaries
• 2005 Children in Need Special
• Outtakes
• Deleted Scenes
• David Tennant's Video Diaries
• And each accompanying cutdown episode of Doctor Who Confidential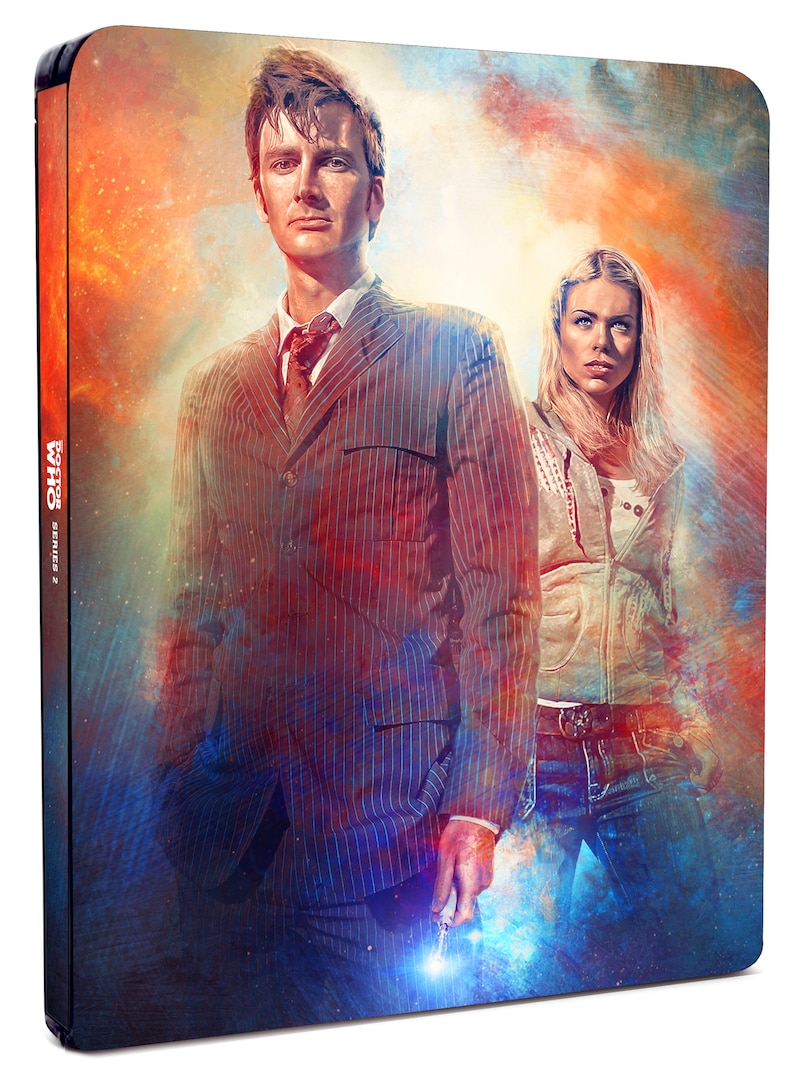 Doctor Who Series 2 Steelbook is available from July 3, 2017. Pre-order from Zavvi here or Amazon here