March 24, 2014
At 7pm on March 26, 2005, Doctor Who returned to BBC One, with Christopher Eccleston and Billie Piper. It's been nine years since the Ninth Doctor grabbed Rose Tyler's hand in the basement of Henrik's and told her to "Run!", so join us for a look back at Series One of Doctor Who. Fantastic!
Get the Ninth Doctor on your team
Hit game app, Doctor Who: Legacy has added the Ninth Doctor to the adventure. He's unlockable for all players, regardless of your progress in the game or your crystals, if you use the code Q858-8A85-CNZ9-748Z (valid until 1330 GMT on Saturday 29 March).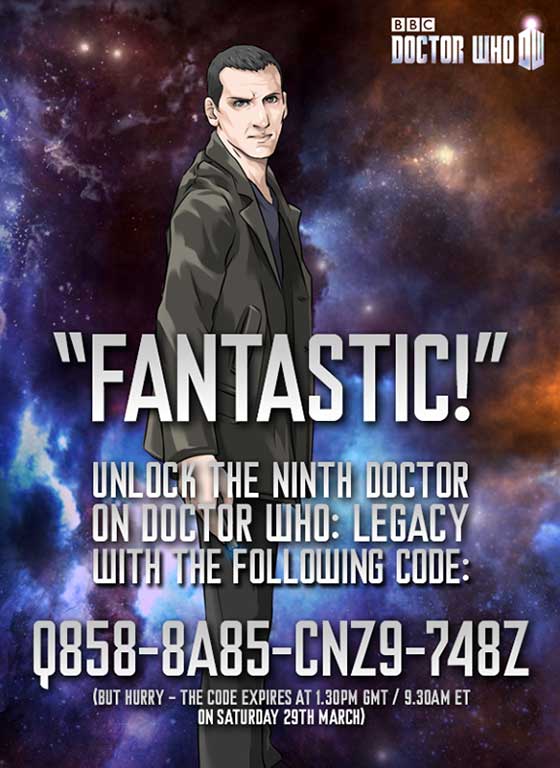 His abilities, as chosen by Doctor Who Facebook fans are "Air From My Lungs", which increases the healing of heal gems, and "Everybody Lives!", which can help heal your team. Legacy is a free-to-play game available on iOS, Android and Kindle.
Watch Rose
New to Who? Never seen an episode? Or just curious about where it (re-)started? The first episode of the 2005 series Rose is a great jumping-on point, and to help, we've produced a guide to the episode for new fans as part of our Getting To Know Who series. (There's also a guide to his last adventure too, but - you know - spoilers.)
Show your love
We've commissioned three exclusive new wallpapers for your computer, phone or social profile - featuring the Ninth Doctor, Rose, Jack and a host of monsters from the era. Check them out on the Doctor Who Facebook page now!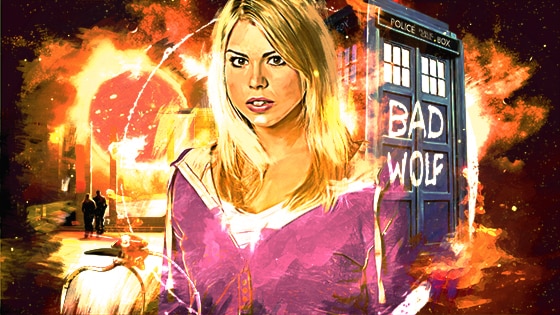 Relive the best bits
And the official Doctor Who YouTube channel has a playlist of all the Ninth Doctor's greatest moments, including this amazing trailer, where the Ninth Doctor asked us to come with him for "the trip of a lifetime". Who could refuse?