May 18, 2016
Billie Piper, known to Doctor Who fans around the world as companion Rose Tyler, and Matt Smith, the actor who played The Eleventh Doctor, are both heading to London to star in two separate plays.
Piper, who first starred in Doctor Who in 2005 alongside Christopher Eccleston, will take the lead role in a new play based on Yerma and is written and directed by Simon Stone.
Making her debut at the Young Vic, Piper will play Yerma, a woman whose inability to have a child tears her life apart.The masterpiece of the greatest Spanish playwright of the twentieth century, Yerma tells the story of a woman whose fierce desire to be a mother is met with painful indifference by her husband, provoking a desperate reaction.
Billie left Doctor Who in 2006's devastating Doomsday, and then returned for various episodes during Series Four, David Tennant's finale, The End of Time, and then again for the 50th Anniversary special, The Day of the Doctor.
Yerma runs from July 28 to September 24, 2016 at the Young Vic, London. Click to visit their website for more details.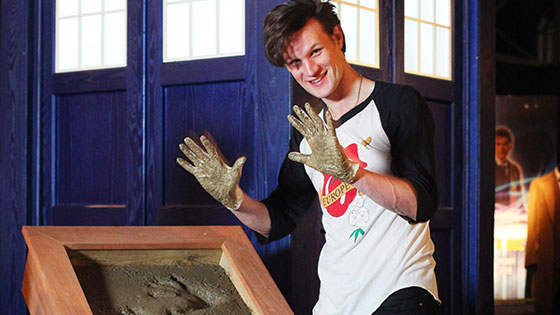 Eleventh Doctor actor Matt Smith has been announced to star in another new play, Unreachable, at the Royal Court, London. Matt was last seen on stage in American Psycho in 2014 at the Almeida Theatre.
Rehearsals have already begun for the play which starts next month in London, the cast also includes Jonjo O'Neill (a UNIT scientist in The Day of the Doctor).
Throughout rehearsals, online content based on ideas the company are experimenting with will be posted online to build a collection of references that will offer audiences an insight into the process of devising work, and the themes and images that will shape the finished production.
Matt Smith played The Eleventh Doctor from 2010 until 2013's The Time of the Doctor (with a brief return for 2014's Deep Breath).
Unreachable runs from July 2 to August 6 at the Royal Court. Click to visit the website for more details.