January 12, 2014
We cover what happened between July and October in Doctor Who's 50th anniversary year!
July
As press and social media feverishly speculated about the identity of the next Doctor, HRH Prince Charles and The Duchess of Cornwall paid a visit to the Doctor Who set, with the heir to the throne even having a go at talking like a Dalek.
Tickets for the official Doctor Who Celebration in November went on sale, with fans from all over the world snapping up over 20,000 tickets in less than 24 hours, while the third Doctor Who Prom wowed audiences with renditions of music from Series 7, tunes from the classic era and an appearance from Matt Smith and Jenna Coleman:
And in the States, Matt Smith bravely took to the convention floor at San Diego Comic-Con, disguised as Bart Simpson:
August
August began with a global frenzy over the identity of the actor playing the next Doctor. The announcement that Peter Capaldi would play the Twelfth Doctor was simulcast in the UK, US, Canada and Australia - the latter in the early hours of the morning! 
The countdown to the end of the Matt Smith era began in September, with the read-through of the as-yet-unnamed Christmas Special:
Hot on the heels of this, the anniversary special got a title, and an iconic poster image, featuring Matt Smith, David Tennant and John Hurt.
The is the poster art for the Doctor Who...
October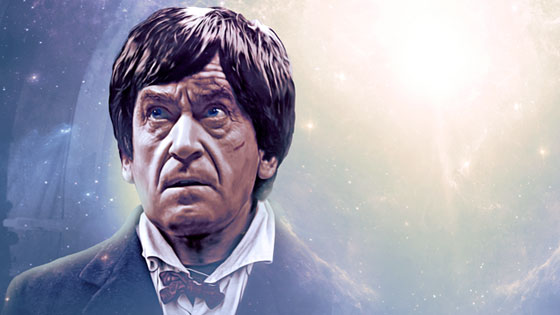 After being missing, presumed wiped for over 40 years, nine episodes of Doctor Who were returned to the BBC and released in October. The Enemy of the World and The Web of Fear swiftly shot into the iTunes Top Ten, and brought the number of missing episodes down to 97.
Meanwhile, award-winning Sightseers director Ben Wheatley was revealed to be directing the first two episodes of Series 8, and it was announced that anniversary special The Day of the Doctor would be simultaneously broadcast in over 75 nations and hundreds of cinemas around the world.
Finally, the BBC released an amazing trailer, celebrating 50 years of Doctor Who, and looking forward to The Day of the Doctor:
Read the third and final part covering three regenerations, kidneys and "Capaldeyes" »