Everything you need to about Pearl Mackie, the Doctor's new companion Bill
By Cameron K McEwan on | Permalink
Pearl is from Brixton in South London
Doctor Who fans will know all about that area. It's where Time Lord Drax was imprisoned, as he revealed in 1978's The Armageddon Factor. In 2009's Planet of the Dead, Brixton was the destination of the ill-fated bus and it was also one of the words Donna Noble spoke when suffering the Metacrisis breakdown in 2008's Journey's End.
She starred in a Years & Years video with a James Bond star
The promo for 2014's Real from the London trio boasts a guest cast of Ben Whishaw (Q in the 007 films and the voice of Paddington), former Misfits actor Nathan Stewart-Jarrett and our very own Pearl Mackie. Watch it below: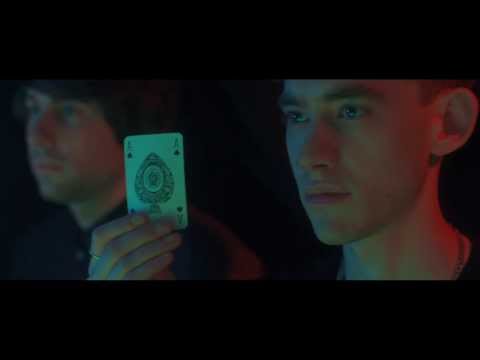 From Doctors to Doctor Who
Like many notable Wholumni, such as Louise Jameson (companion Leela), Colin Baker (Sixth Doctor), Sylvester McCoy (Seventh Doctor) and Samuel Anderson (Danny Pink), Pearl has made an appearance on the long-running BBC One daytime series Doctors. 2014 saw her first television appearance.
Pearl has a very brief role in 2013 film, Svengali, with Sherlock's Martin Freeman The acclaimed British movie also features Into The Dalek's Michael Smiley and Jonny Owen, who starred in Doctor Who spin-off Torchwood as a character called Banana Boat!
She graduated from the Bristol Old Vic Theatre School in 2010
And went straight into The Comedy of Errors, a William Shakespeare play! Since then, Pearl has continually been on stage, right up until…
The Curious Incident of the Dog in the Nighttime
The hit London play, based on the novel of the same name by Mark Haddon, has been wowing audiences at the National Theatre. But, you better be quick if you want to catch Pearl on stage as her run in the show ends in June!
She already loves to share fan art! https://www.instagram.com/therealpearlmackie/ https://www.instagram.com/p/BFT_YeqG4pe/
Pearl is a fan of Prince
In her first Doctor Who outing, the minisode Friend from the Future, we can see that Bill is wearing a t-shirt with a connection to the late musician Prince (it's the design of the inner sleeve for the vinyl version of his hit album, Purple Rain). https://twitter.com/Pearlie_mack/status/723258719061053442
Old companions congratulated her when her casting was announced
Noel Clarke, who played Mickey Smith in the Tenth Doctor era, had some words of encouragement for Doctor Who's latest addition to the TARDIS.
As did Martha Jones herself, Freema Agyeman. https://twitter.com/FreemaOfficial/status/724233417966125056
Pearl's a Singer…
… or so she says on her Twitter bio! I wonder if we'll get a song with Peter Capaldi on guitar in Series 10?
Message for fans
And finally, Pearl has a very special message for Doctor Who fans everywhere! https://twitter.com/Pearlie_mack/status/723956929685536768